Description
Orlando Women in Digital OPEN Happy Hour


Join Us for an OPEN Happy Hour!
Heard of Women in Digital but unsure what it means to be a member? Come out to this open Happy Hour to learn what we are all about. The event is FREE to attend, and courtesy of the WID Orlando Chapter, light appetizers and 2 drinks per person will be provided.
PLEASE NOTE: You must RSVP to attend, as space is limited.


Who should attend?
All women in digital creative, marketing, advertising, and tech fields are welcome. Our members have a digital focus within the marketing, advertising, and communications industries. From content strategists to designers, developers to social marketing pros and CMOs – you are all women in digital and all welcome at our events.

This event is open to non-members. If you are interested in joining WID, learn more about our membership here.

Please do not attend if you have a sales motivation. Soliciting our attendees and members for business or sales is strictly prohibited. If you do so, you will kindly be asked to leave OR you can officially sponsor us (a better option).

No men allowed. Sorry guys, this event is exclusive to women, and those who identify as women.
Thank you to our venue partner: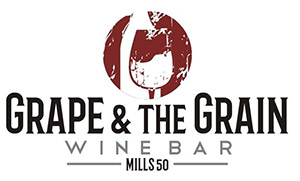 Thank you to Grape and the Grain who has donated their space to Women in Digital - Orlando for this event.
Thanks to our event sponsor:

This OPEN Happy Hour event is sponsored by Smart Panda Labs.
Smart Panda Labs is a digital marketing agency that helps clients optimize their customer journey through data-driven SEM, CRM + database marketing, CRO, web analytics + intelligence, visual design, and development. The results of our efforts include new leads, dramatic improvements in lead conversion, and increased customer loyalty.
If you are interested in sponsoring this event or others, please contact Renee at renee@womenin.digital


Women in Digital Mission:
Your digital talent makes you one of the most powerful women on the planet. Together, we join to share our knowledge, to inspire each other, and to be empowered by that strength. Our mission is to connect women in digital through engaging and educational events and to enable them with the confidence and tools necessary to exchange their power. Learn more about Women in Digital here.
Member Testimonial:
"I recently attended my first Women in Digital meet up and it was unlike any other 'networking' event. While every person in the room was there in a professional capacity, there was an undercurrent of shared values, shared struggles, and shared desire for change.
It was a powerful experience to see women band together to raise each other up in a way that only women can. I can't recommend joining Women in Digital enough. This is a professional community that feels like the home we never knew we needed, but have always been seeking." - Alaura Weaver, Copywriter + Content Strategist