Description
You are invited to the watch parties of the Mexican Soccer Team during the 2018 World Cup, organized at one of the most joyful restaurant & bar in Orlando, Señor Frog's.
Share with us the soccer fever as you enjoy the Mexican hospitality with fiesta, raffles, food & beverage specials and giveaways. Table reservation is strongly suggested by calling (407) 351-2525. Please RSVP, NO COVER and Viva MEXICO
If you've ever been to a Señor Frog's, anywhere around the world, you already know that we're a place where people of all backgrounds hang together, dance, sing and basically act the way they want without worrying about silly rules and regulations. The philosophy is simple: have fun, let yourself go and unleash your fiesta!!
Definitively Señor Frog's Orlando is the best place to watch the world cup matches and to join the vibrant Mexican and Latin community to cheer up to win.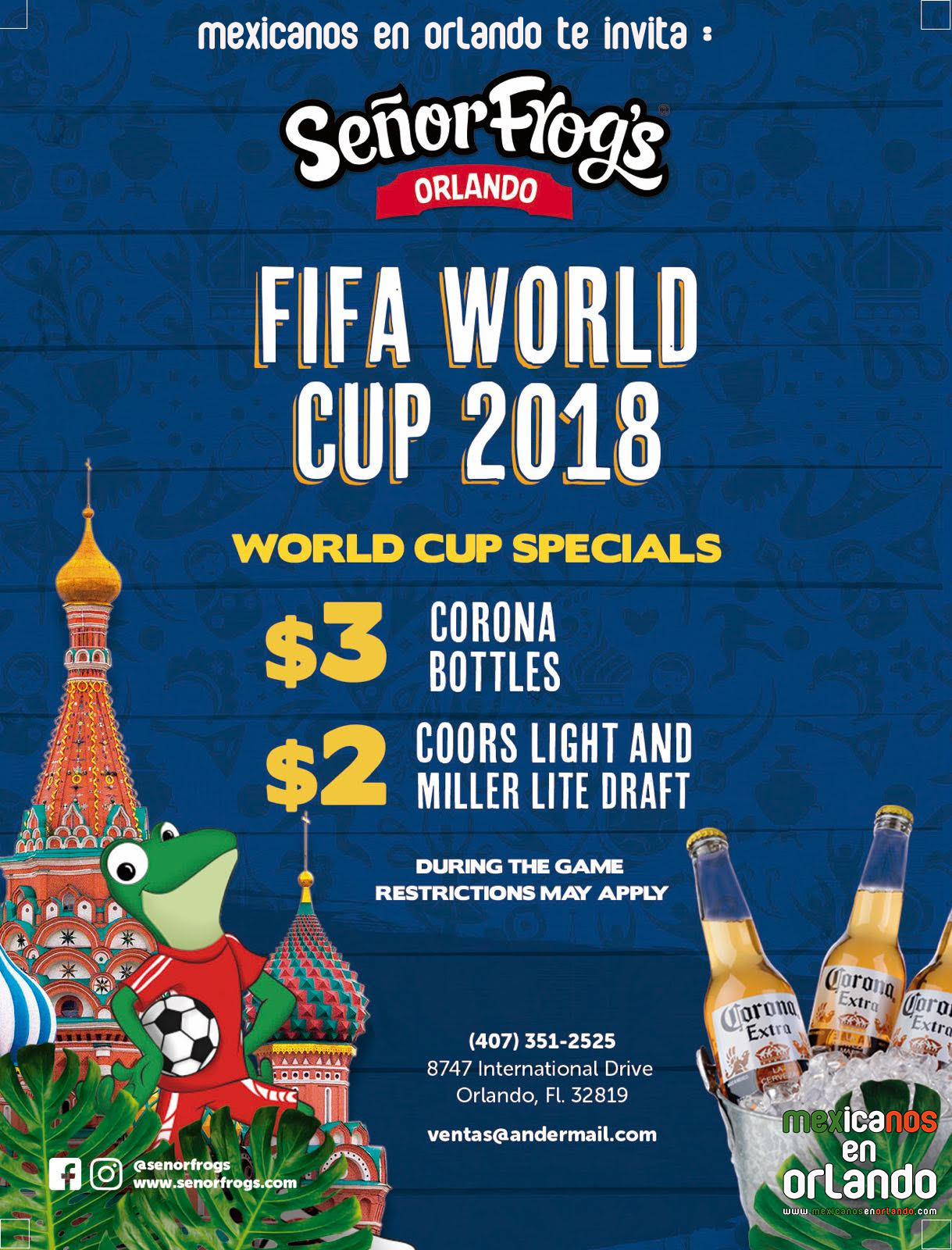 Intégrate a la comunidad de Mexicanos en Orlando para gozar juntos de los partidos del 'TRIcolor'. Vive la pasión del mundial en uno de los establecimientos con mayor diversión en Orlando. Te esperamos en Senor Frog's Orlando en donde vivirás un ambiente mexicano inigualable, con múltiples pantallas, sonido de primera, amplio espacio con aire acondicionado, especiales en comida & bebida, rifas, regalos y demás sorpresas.
Vístete de verde, blanco o rojo y no te pierdas del gran festejo mundialista que organiza Mexicanos en Orlando. NO HAY COVER, solo confírmanos tu participación aquí para que puedas participar en las rifas y giveaways para los partidos
Menores de edad son permitidos, ven con tu familia y amigos a apoyar a México con la porra: Ahí va la Ola...la ola MÉXICO¸"ø¤º°¨ ¨°º¤øº¤ø MÉXICO ¸"ø¤º°¨ ¨°º¤øº MÉXICO ¸"ø¤º°¨ ¨°º¤¸"ø¤º¤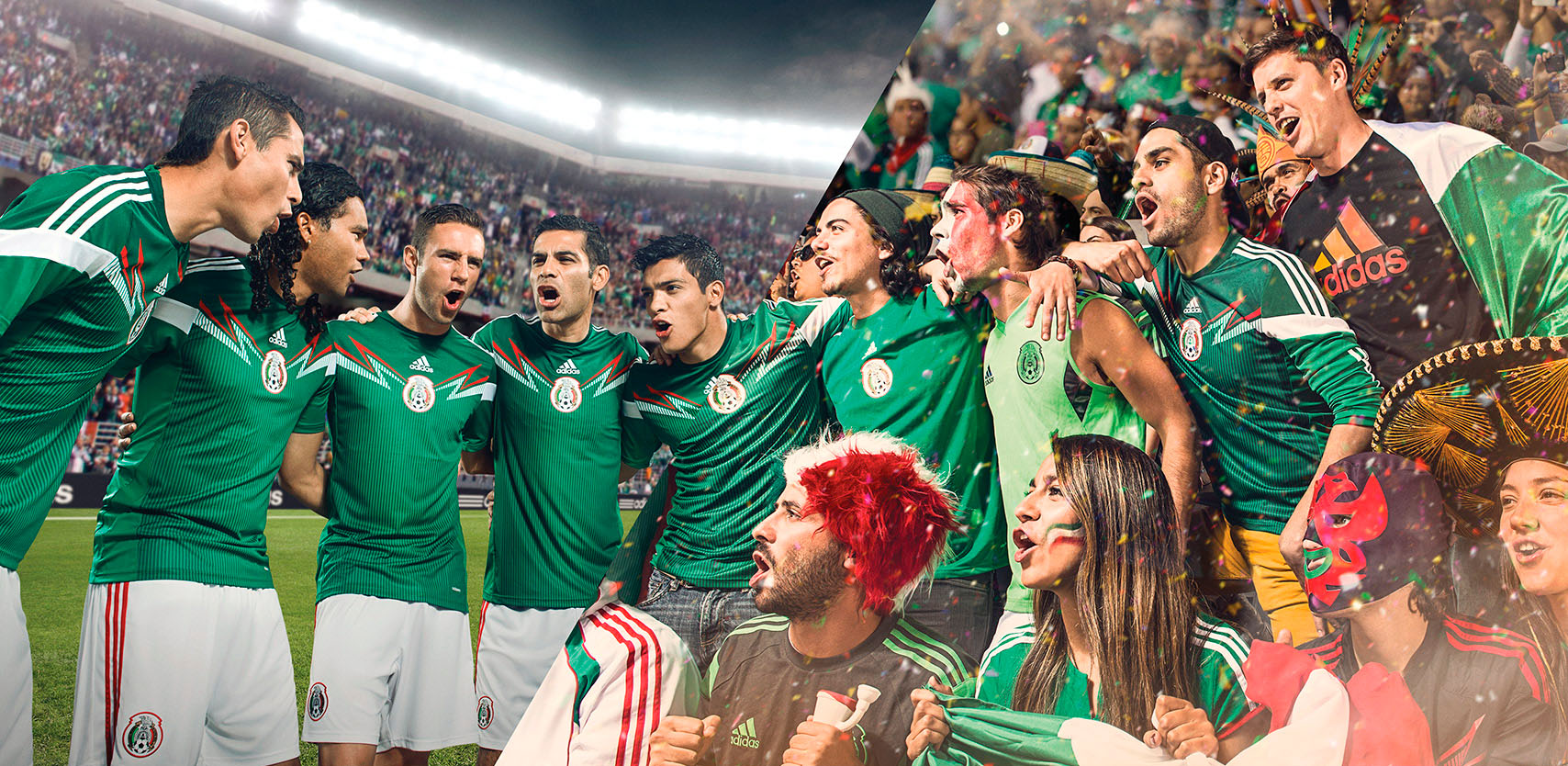 Domingo 17 Junio MÉXICO vs Alemania > Partido comienza 11am
Sábado 23 Junio MÉXICO vs Corea Sur > Partido comienza 11am
Miércoles 27 Junio MÉXICO vs Suecia > Partido comienza 10am
Únete a la porra oficial de los Mexicanos en Orlando y sumemos el entusiasmo de nuestra afición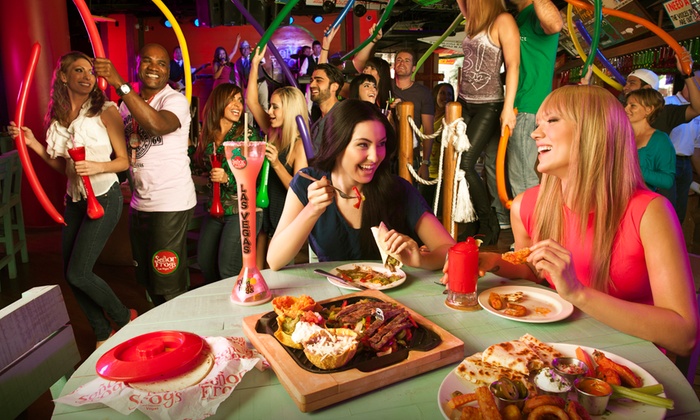 Te sugerimos hacer reserva de mesa directamente con el establecimiento para asegurar tu espacio llamando al (407) 351-2525
Ahí estaremos todos los Mexicanos en Orlando, no hay excusa alguna, para que te pierdas de esta gran emoción ¡Lleguen temprano!
Señor Frog's Orlando
8747 International Drive, Orlando, FL 32819
Reservas de mesa al (407) 351-2525