2022 OUFF "Afrofuturism Through The Film Lens". Fun, Movies, Music, and Food event!
About this event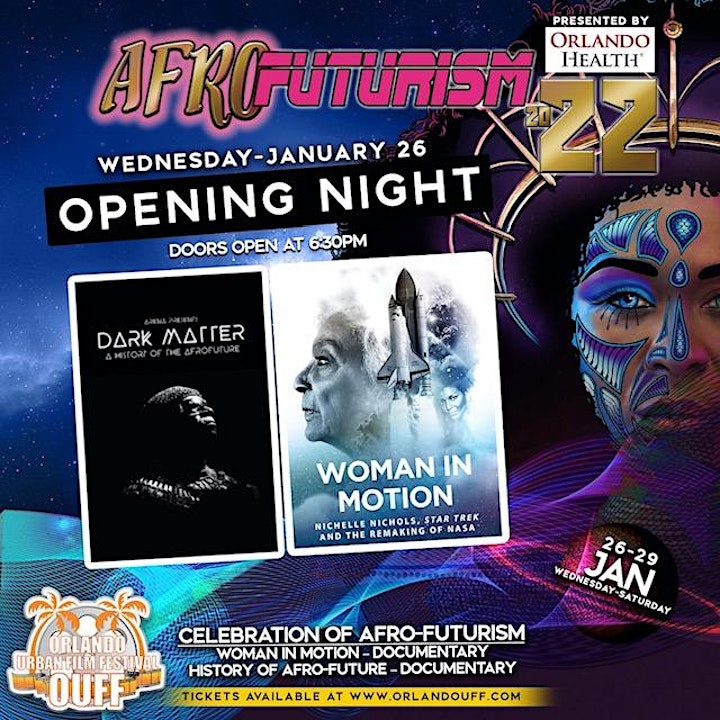 Opening Night Celebration is a fun-filled evening with Music, Hos d' oeuvres, Meet & Greet the OUFF Directors, and the local female Entrepreneur of Mermosa Champaigns and enjoy a Toast with us, and screening two exciting Afrofuturistic Movies!
Don't Miss Two Special Black History Month Films!
Watch the Opening Night Movie Trailer.
Click the link below: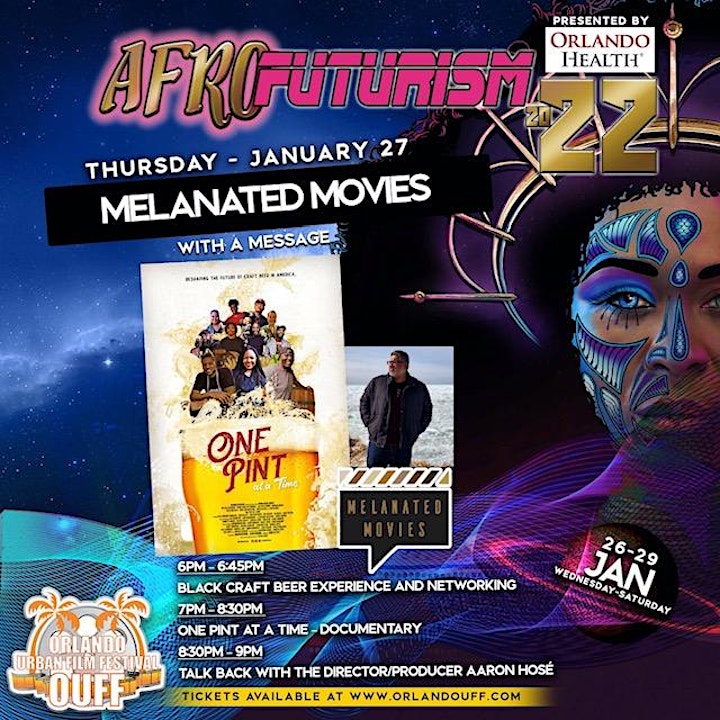 Thursday Night is a Beer Tasting Celebration!
You will get a chance to Meet & Greet the OUFF 2022 Entrepreneurs and Film Directors and learn how they broke through the Red-Tape to build successful beer distribution companies!
In 2022, OUFF has the unique privilege of collaborating with the historic, ZORA! Festival. The theme is "Afrofuturism through the Film Lens and Music". This association will allow our submitters and attendees to see themselves on the screen and celebrate their rich heritage and culture during the ZORA! Festival.
Zora Neale Hurston was considered an Afrofuturist; one who dared to see the greatness in people of color and created worlds where they were recognized and respected. During our four-day celebration, we will pay homage to Zora and those who have followed her direction and have become successful Afrofuturists in their own rights.
African American film directors, producers, writers, actors, and actresses broke through the Hollywood roadblocks to participate in creating films in the sci-fi world.
All OUFF 2022 Film Screenings are held at CMX Cinemas Plaza Cafe' 12 Theater Downtown Orlando!
Get your tickets to the 2022 OUFF now before they sell out!
Opening Night at CMX Cinemas Plaza Cafe' 12 Theater Downtown Orlando! OUFF will feature and screen a series of new and exciting directors and their films submitted to the festival panel discussions and workshops.
Don't Miss Two Special Black History Month Films
Dark Matters: A History Of Afrofuture - This is a Limited Preview for 2022 OUFF Guests. It is a "must-see" exciting and creative Black History Month historical storytelling film with interesting storytelling, footage, and images about African Americans that all people will appreciate . . . especially African Americans. You will come away with an unexpected point-of-view for discussion, that's for sure!
Woman In Motion - Nichelle Nichols, Star Trek and the Remaking of NASA - Directed by local filmmaker, Todd Thompson. Discover one woman's inspiring true story. Nichelle Nichols, actress of  Star Trek pioneered the NASA recruiting program to hire people of color and the space agency's first female astronauts in the late 1970s.
Friday Night is Documentaries and Short Films Screenings night! Get ready to buckle down with some popcorn and drinks, so you can get engaged for the message is in these movies.
Saturday Shorts film Screenings in the morning and afternoon. Visit our website for the full-screening schedule.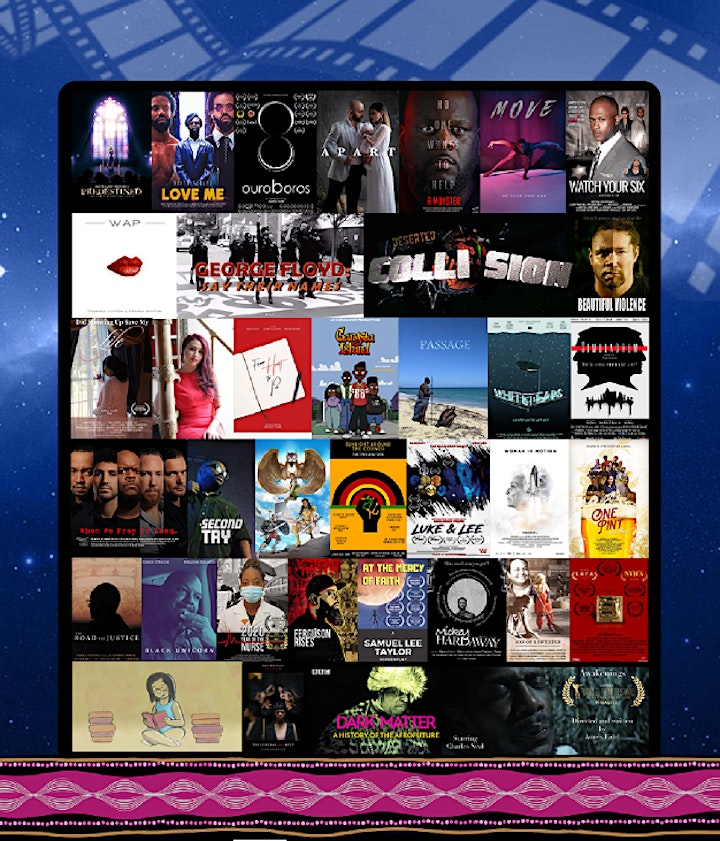 On Saturday afternoon, you don't want to miss these FREE powerful workshops and discussions about the 2022 OUFF Film Screenings and what's happening in your communities.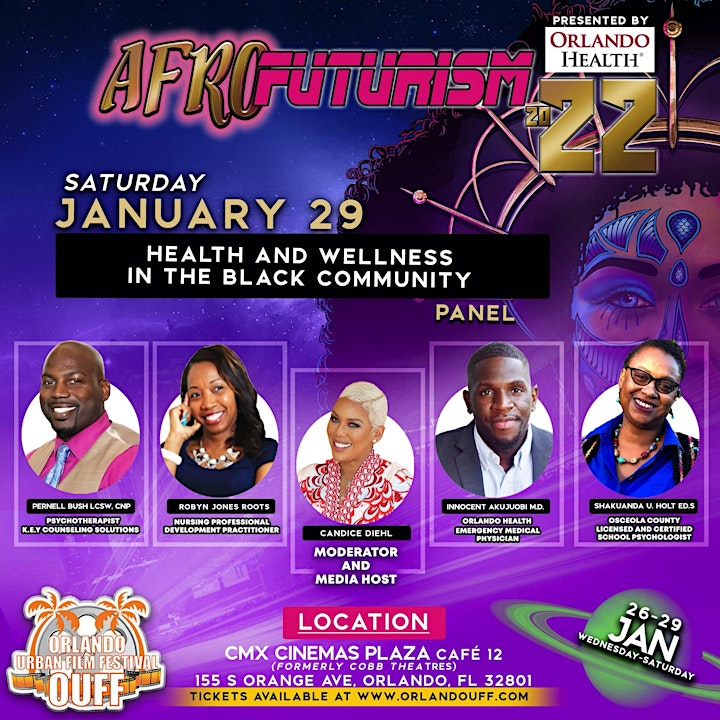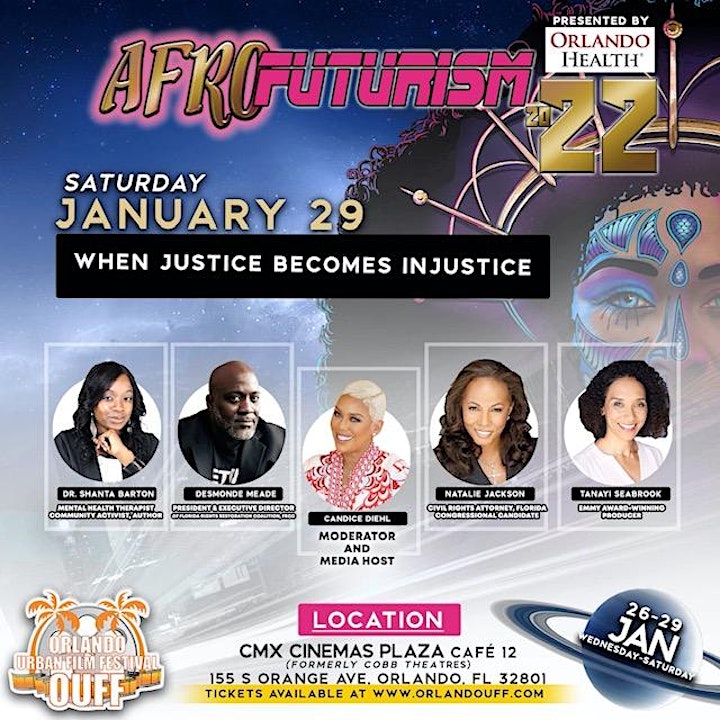 Closing Night Awards Celebration at the CMX Cinemas Plaza Cafe 12,( formerlly the Cobb Theaters)!
You do not want to miss our Closing Night!
While you are in Orlando plan your trip to include our Wonderful Amusement Parks Experience! Each year over 72 Million Tourists visit Orlando just For the Fun, Exciting Rides, To Eat, and to see all of the interesting attractions! You can purchase discount Amusement Park and Food Tickets by clicking this link to https://www.visitorlando.com/
Visit our 2022 OUFF website www.orlandouff.com to see the Full Schedule to Plan Your Trip, Purchase your Tickets and Hotel Accommodations, and Plan Your Trip in Advance!
MASKS ARE REQUIRED!
This project is funded in part by Orange County Government through the Arts & Cultural Affairs Program.
Organizer of Orlando Urban Film Festival (OUFF), January 2022
Orlando Urban Film Festival (OUFF) Award Winner Screenings for independent filmmakers and superstars.  OUFF is empowering, uplifting and inspiring.  
You will be a part of the Orlando Urban Film Festival's (OUFF) Award Winner Screenings and Presentations for local, national and international talent.
Meet & Greet the Winning Directors, Music Producers, and Filmmakers at the Orlando Urban Film Festival. You will be inspired, educated, and connected to a global community through movies, music, conversation, and so much more!
Please contact us at 216-256-8060 or email: orlandourbanfilmfestival@gmail.com and visit our website https://www.orlandouff.com and  https://orlandourbanfilmfestival.eventbrite.com where you can get additional information on the Orlando Urban Film Festival (OUFF).
Interested Sponsors, please note that we are ready to customize a sponsorship or presenter opportunity that will serve to meet your organization's goals and objectives.