Description
Come watch the Orlando Tap Festival Showcase!
This is Orlando's First Tap Festival! Live performances by Alain Bradette, Nicholas Van Young, Mark Orsborn, Gregg Russell and students from Orlando Tap Festival! Don't want to miss this amazing talent here in Central Florida!
Alain Bradette is a French/Canadian saxophonist-composer from Montreal. He picked up the saxophone at an early age after hearing the Count Basie Orchestra. He has been a freelance musician for many years in his home town playing with many artists from different styles of music. He also did a lot of studio sessions for solo recording artists, jingles, and tv appearances. In 1998 Alain joined the Cirque Du Soleil's production La Nouba in Orlando FL where he's playing multiple reed instruments and keyboard...he is also backup band leader on this show who has performed more than 7500 times. In 2005 Alain released his well received first independent solo recording title "State Of Mind". In 2014 he composed music for the Brazilian production "Ruda, Um Sonho Real". A show blending circus art, theater and dance, It toured in Brazil for more than two years and received very positive critics. Alain is now working on his own new solo release, and composition projects for multiple artists.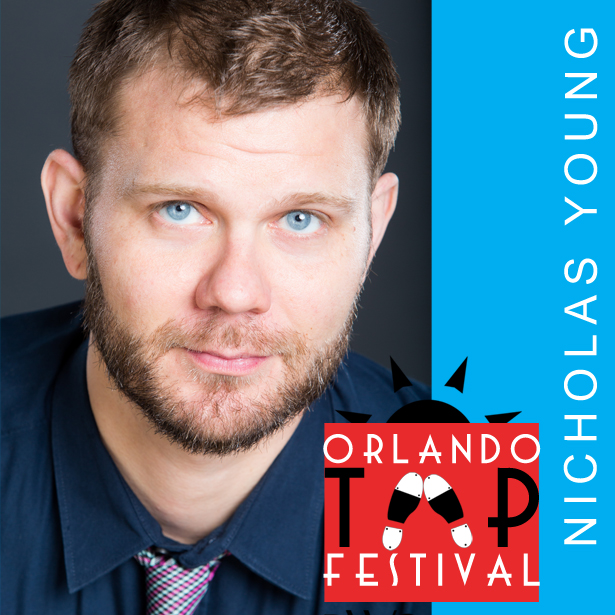 NICHOLAS YOUNG
Nicholas Young is a dancer, musician and choreographer, and a 2015 Bessie Award recipient. He previously was a member of the off Broadway sensation STOMP, where he performed the lead roll, acted as rehearsal director, and spent 10 years with the show. Nicholas began his professional carrier at the age of 16 with Tapestry Dance Company of Austin, TX. Since moving to New York, Nicholas has performed with multiple tap companies and shows and is thrilled to have found a home with Michelle Dorrance's company, " Dorrance Dance ". Nicholas has collaborated with Michelle on two large company works including ETM " Double Down " and " Works & Process " a site specific work performed in the Guggenheim Rotunda. In addition to " Dorrance Dance " He is director of the multi-faceted dance and percussive program Institute for the Rhythmic Arts, and Artistic Director of his own experimental arts company SoundMovement.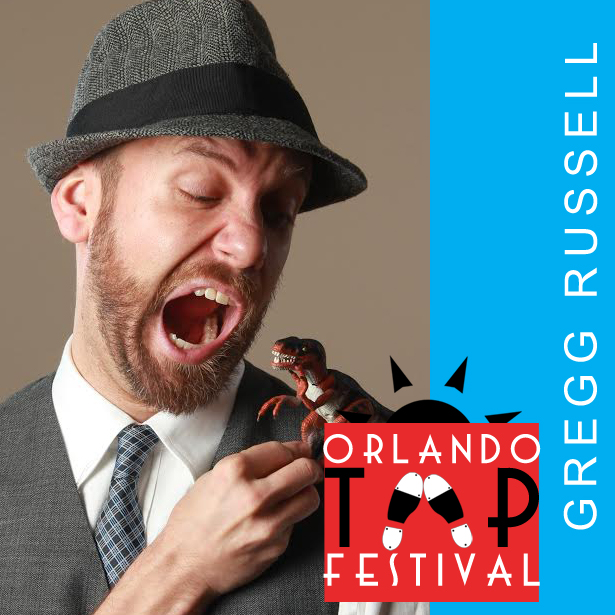 GREGG RUSSELL
Gregg is an Emmy nominated choreographer and has worked with such stars as: Bette Midler, Gene Kelly, The Nicholas Brothers, Michael Jackson, Gregory Hines, and Kenny Ortega. He directed a commercial for Carvel Ice Cream, and has also performed with numerous music artists: Reba McEntire, Sugar Ray, The B-52's, Jason Mraz. Gregg has danced in a Volkswagon national commercial portraying Donald O'conner, and performed on ABC's "Dancing with the Stars". He also was featured and choreographed on the TV shows "Mobbed", "America's Got Talent", and "Live to Dance" hosted by Paula Abdul. He most recently tapped at Madison Square Garden's home opener for the New York Knicks, choreographed for Derek and Julianne Hough on their "Move" live tour, danced on the Latin Grammy Awards, and is now working with Seth McFarlane of Family Guy fame on future projects. He currently is hosting/producing "Tap Into the Network" intensives, channeling 10 different cities throughout the U.S. (www.tapintothenetwork.com ); directing his tap company Tap Sounds Underground into their 18th season; and traveling with ASH Dance Conventions along with numerous international tap festivals and teacher summits including Rhee Gold's Dance Life and Break the Floor's Dance Teacher Summit.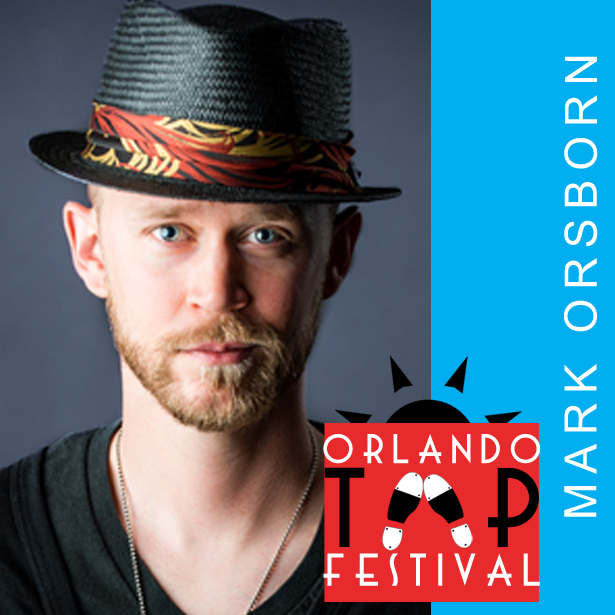 MARK ORSBORN
Mark Orsborn is a tap dancer, choreographer, and master teacher. Born and raised in Washington, D.C., Mark began his dance career at the age of five.
He was a soloist with the Tap America Project (TAP) and featured in such events as the Kennedy Center 25th Anniversary and Smithsonian 150th Anniversary. Mark is a former member of the tap company, Tappers With Attitude (TWA). During his time with TWA, Mark had the opportunity to perform on a regular basis on stages and theaters across the United States. Mark was also an original cast member in the Debbie Allen production of Brothers of the Knight. Mark quickly built a following and became an in-demand choreographer and master tap teacher. For years, Mark choreographed and taught for numerous dance studios and companies.
His choreography was recognized in 2015 by the Young Choreographer's Festival in NYC and he has co-choreographed the closing number for the Fred & Adele Astaire Awards for the past two years. His company, The JaM Project, was a finalist at the 2016 Capezio Ace Awards, which recognizes the top emerging choreographers in the commercial dance industry. The JaM Project has also made appearances at many festivals and live events, including America's Got Talent. They are in the process of writing a full-length show to be premiered in Long Beach, CA in August 2017.
Mark is currently on faculty for dance conventions such as the KAR Dance Convention, Starpower Power Pak, Dance Masters of America, DC Tap Fest, Jersey Tap Fest, RIFF: Rhythm in Fusion Festival, Taps Alive Festival, and Resonance Tap Experience.
Mark is the co-founder of the DC-based, The JaM Project and The JaM Youth Project and has been recognized by Dance Spirit Magazine and The Washington Post for his choreography and concept video production. His companies' tap dance films are screened all over North America on the film festival circuit and have been shared by audiences around the world, including classic rock artist The Doobie Brothers.