Orlando Tap Festival 2017

Saturday, June 24, 2017 at 8:30 AM

-

Sunday, June 25, 2017 at 5:00 PM (EDT)
Event Details
Orlando Tap Festival June 24-25, 2017 - DESTINATION TAP!
Taking place at Marshall Ellis Dance School and ME Theatre. 
The Official Sponsors for Orlando Tap Festival!

So Danca USA

is our Official Sponsor,

DanceWear Corner

is our Official Vendor and

ME Dance Inc. a 501c3 Charity

is the host for

Orlando TAP Festival 2017!



Professional Tap Dancers and Teachers will be hosting workshop classes and performing in live jam performance with world class jazz band. Students will have an opportunity to perform in a student showcase, cutting contests, and Pro So Danca Shoe Givaways plus more!
Student Showcase is a performance opportunity for students to perform live on stage in front of a audience with live music and world class dancers. This experience is open to all levels. Additional tuition is $35. 
Tickets for Student Showcase /  Performance are $25 and are on sale!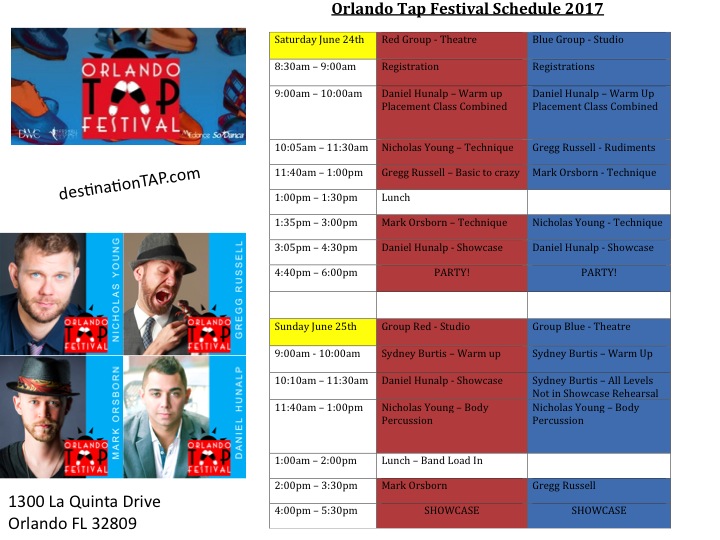 FACULTY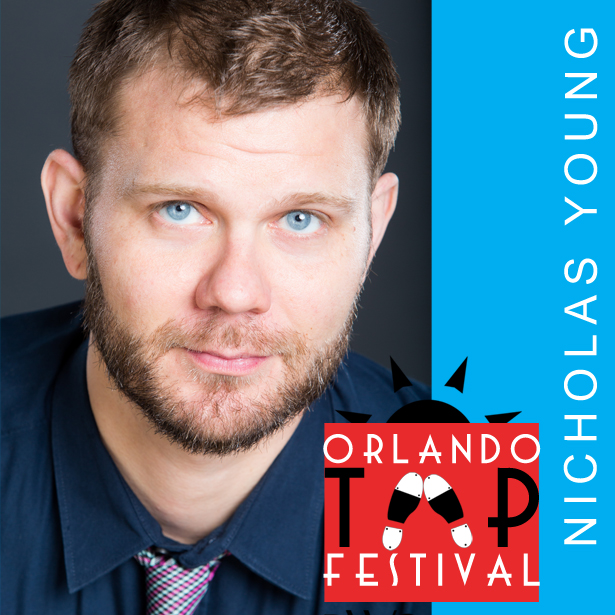 NICHOLAS YOUNG
Nicholas Young is a dancer, musician and choreographer, and a 2015 Bessie Award recipient. He previously was a member of the off Broadway sensation STOMP, where he performed the lead roll, acted as rehearsal director, and spent 10 years with the show. Nicholas began his professional carrier at the age of 16 with Tapestry Dance Company of Austin, TX. Since moving to New York, Nicholas has performed with multiple tap companies and shows and is thrilled to have found a home with Michelle Dorrance's company, " Dorrance Dance ". Nicholas has collaborated with Michelle on two large company works including ETM " Double Down " and " Works & Process " a site specific work performed in the Guggenheim Rotunda. In addition to " Dorrance Dance " He is director of the multi-faceted dance and percussive program Institute for the Rhythmic Arts, and Artistic Director of his own experimental arts company SoundMovement.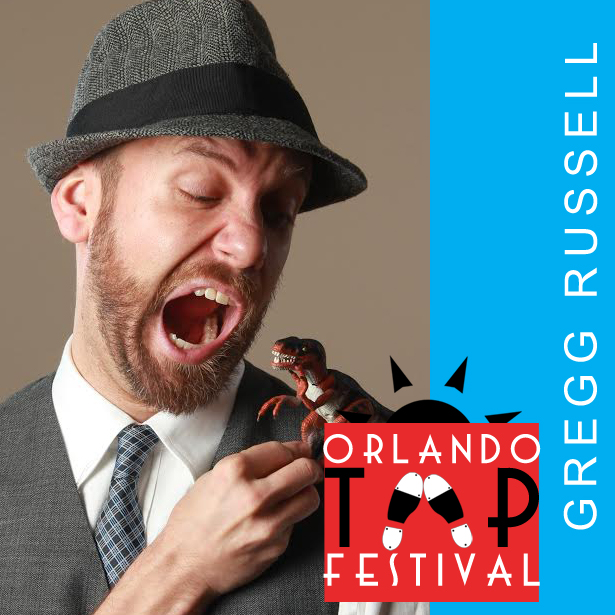 GREGG RUSSELL
Gregg is an Emmy nominated choreographer and has worked with such stars as: Bette Midler, Gene Kelly, The Nicholas Brothers, Michael Jackson, Gregory Hines, and Kenny Ortega. He directed a commercial for Carvel Ice Cream, and has also performed with numerous music artists: Reba McEntire, Sugar Ray, The B-52's, Jason Mraz. Gregg has danced in a Volkswagon national commercial portraying Donald O'conner, and performed on ABC's "Dancing with the Stars". He also was featured and choreographed on the TV shows "Mobbed", "America's Got Talent", and "Live to Dance" hosted by Paula Abdul. He most recently tapped at Madison Square Garden's home opener for the New York Knicks, choreographed for Derek and Julianne Hough on their "Move" live tour, danced on the Latin Grammy Awards, and is now working with Seth McFarlane of Family Guy fame on future projects. He currently is hosting/producing "Tap Into the Network" intensives, channeling 10 different cities throughout the U.S. (www.tapintothenetwork.com ); directing his tap company Tap Sounds Underground into their 18th season; and traveling with ASH Dance Conventions along with numerous international tap festivals and teacher summits including Rhee Gold's Dance Life and Break the Floor's Dance Teacher Summit.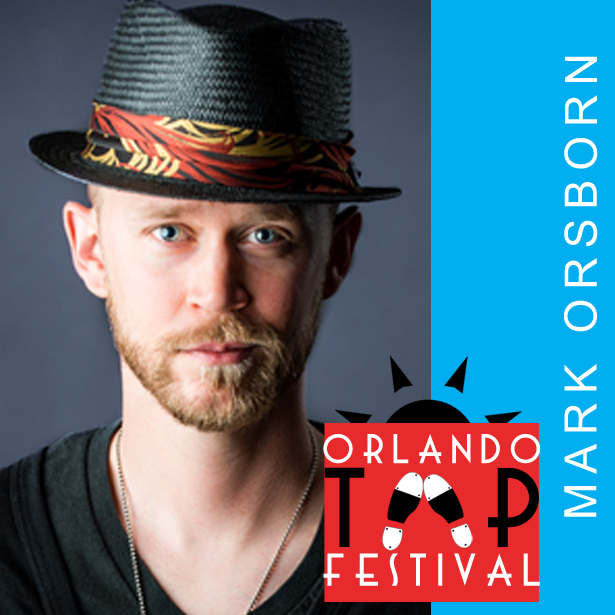 MARK ORSBORN
Mark Orsborn is a tap dancer, choreographer, and master teacher.  Born and raised in Washington, D.C., Mark began his dance career at the age of five. 
He was a soloist with the Tap America Project (TAP) and featured in such events as the Kennedy Center 25th Anniversary and Smithsonian 150th Anniversary. Mark is a former member of the tap company, Tappers With Attitude (TWA). During his time with TWA, Mark had the opportunity to perform on a regular basis on stages and theaters across the United States. Mark was also an original cast member in the Debbie Allen production of Brothers of the Knight. Mark quickly built a following and became an in-demand choreographer and master tap teacher. For years, Mark choreographed and taught for numerous dance studios and companies. 
His choreography was recognized in 2015 by the Young Choreographer's Festival in NYC and he has co-choreographed the closing number for the Fred & Adele Astaire Awards for the past two years. His company, The JaM Project, was a finalist at the 2016 Capezio Ace Awards, which recognizes the top emerging choreographers in the commercial dance industry.  The JaM Project has also made appearances at many festivals and live events, including America's Got Talent.  They are in the process of writing a full-length show to be premiered in Long Beach, CA in August 2017.
Mark is currently on faculty for dance conventions such as the KAR Dance Convention, Starpower Power Pak, Dance Masters of America, DC Tap Fest, Jersey Tap Fest, RIFF: Rhythm in Fusion Festival, Taps Alive Festival, and Resonance Tap Experience.
Mark is the co-founder of the DC-based, The JaM Project and The JaM Youth Project and has been recognized by Dance Spirit Magazine and The Washington Post for his choreography and concept video production. His companies' tap dance films are screened all over North America on the film festival circuit and have been shared by audiences around the world, including classic rock artist The Doobie Brothers.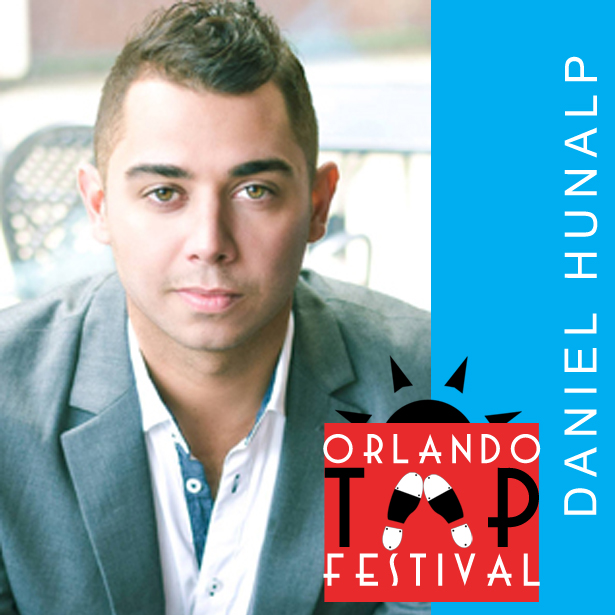 DANIEL HUNALP
Born and raised in Deltona, FL, Daniel Ryan Hunalp began taking dance classes at the age of 6 at Mariam and Valerie's School of Dance Arts in Sanford, FL. Studying all types of dance throughout his schooling he went off to many specialty schools through his training as a young dancer. On full scholarships to both Sarasota Ballet (he attended for three years) and Ann Reinkings Broadway Theatre project (attended twice) where he furthered his skills. As a performer Daniel has worked with the Tap Dogs and numerous dance companies in FL and in New York City. He has been the dance captain for shows in front of Cinderella's Castle in Walt Disney World in Orlando. Performing beside pop stars such as Miley Cyrus, Jonas Brothers, Hillary Duff and Debbie Ryan on ABC. Performing in Regional Theatre across the country in the musicals, West Side Story, Oklahoma and Guys and Dolls. Most recently Daniel was part of the original cast for Norwegian Cruise Line on The Pride of America in Hawaii to originate the role of Fred Astaire. As a teacher Daniel started teaching tap and jazz at his childhood studio to the younger boys at the age of 15. After moving to New York he was asked to be a sub tap teacher at the Broadway Dance Center. Now back in Orlando, FL Daniel teaches tap, jazz, and musical theatre at dance studios around the central Florida area. Having taught and judged on the faculty for Access Broadway with Ron DeVito and also on the faculty for MA Dance competition he always wants to pass on what was so well taught to him from his teachers and the people he looks up to. Dance is not what makes the person. Who that person is, is what makes the dance.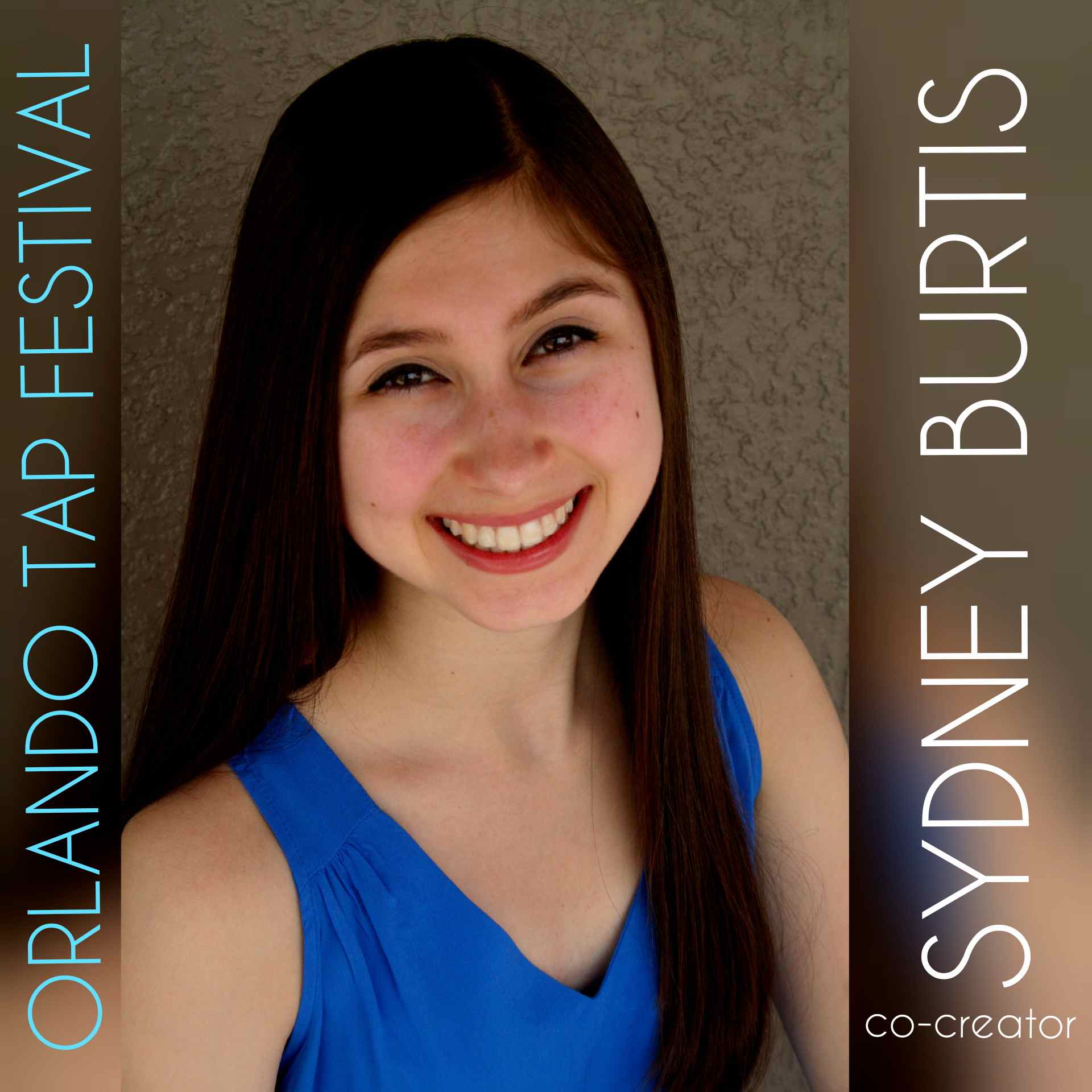 Sydney Burtis
Born and raised in Orlando, Florida, Sydney began dancing at the age of three and has trained at various dance schools in genres such as ballet, jazz, contemporary, hip hop, and tap.  Her love for tap dance was nurtured at 8 years old by her mentor and teacher, Danny Wallace.  Sydney travels throughout the US training under artists such Michelle Dorrance, Sarah Reich, Derick Grant, Anthony Morigerato, Melinda Sullivan, Ted Louis Levy, Jason Janas, Jason Samuels Smith, Aaron Tolson, Nick Dinicolangelo, Chloe Arnold, and more.  
At age 12, Sydney landed the role of ballet girl Keeley Gibson in the National Broadway tour of Billy Elliot where she performed for audiences all over the United States and Canada.  In 2013, she was the first tap dancer to win an Adrenaline Dance Convention national title, which enabled her to travel with the convention assisting in all genres of dance.  In 2014, she appeared in Dance Spirit Magazine's "You should know" as well as other publications such as Dance magazine, Dance teacher magazine, and the New York Times. She was a selected soloist in New York's Tap city showcase "tap future" performing choreography by Michelle Dorrance. Sydney has also performed in pieces choreographed by Derick Grant in the American Tap Dance Foundation's "Rhythm in Motion".  She has been honored to share the stage in performances with Sarah Reich, Melinda Sullivan, and Ted Louis Levy. In 2017 at 16 years old performing her own choreography, Sydney was named a National YoungArts Finalist and silver award recipient.  Recently, she was one of 24 tap dancers selected out of hundreds to train in the tap program at the historical Jacob's Pillow, under the direction of Michelle Dorrance and Dormeshia Sumbry Edwards.  
Sydney is a rising senior in high school and takes dance classes at Marshall Ellis Dance School. She mentors a handful of young tap dancers and teaches and choreographs for dance schools throughout Florida, including her own. For the last four years, she has been a member of Nick Dinicolangelo's Hands Down Tap project tap company based out of NJ. Sydney dreams of attending college in NYC and having her own tap company one day.
EVENT STAFF
ALEXANDRA SCHUDDE
Alexandra Schudde is a true Florida girl born in the panhandle but raised in Orlando, she started her dance training at the age of 3. Starting at a young age she was taking voice lessons as well as jazz, ballet, tap, lyrical, modern, hip hop, and musical theater. Most of her training came from her family owned studio growing up called "Starlight Dance Studio" which was located in Orlando at the Dr. Phillips Marketplace.  At the age of 12 her family moved back to the panhandle where she continued her studies at Northwest Florida Ballet.  Every summer for 5 years Alexandra would travel back down to Tampa to be involved with Broadway Theatre Project. As an apprentice and also an assistant to the Program Director.  It was here that she was able to study under the direction of some of Broadways greatest performers like Ann Reinking, Debra McWaters, Ben Vereen, Dave Clemmons, and so many more.  After Graduating from high school Alexandra began to dance as a company dancer for Northwest FL Ballet under the direction of Todd Eric Allen and Dorothy Daniels Lister. As well as being a company dancer she was a teachers assistant for there Academy School. After dancing two seasons with NWFB she moved back to Orlando. From there Alexandra joined the Actors Equity Association and began performing for Walt Disney World and Universal Studios. In 2010 Alexandra also performed at the Winter Park Playhouse in "Let's Face the Music — A Tribute to Fred Astaire". She played Fred's 5 leading ladies (Ginger Rogers, Adele Astaire, Rita Hayworth, Eleanor Powell, and Marjorie Reynolds). Another thing that was going on at that time was being featured as a motion capture dancer for Hannah Montana: The Movie (video game). Alexandra has been performing at Disney since 2007. Currently she is performing in Finding Nemo the Musical, Beauty and the Beast, Mickey's Royal Friendship Fair, and A Totally Tomorrowland Christmas. At Universal Studios during Halloween Horror Nights in 2008 and 2009, she performed in Bill and Ted's Excellent Halloween Adventure and Rocky Horror Picture Show: a Tribute. She has also spent time at Universal's Islands of Adventure, performing in Grinchmas, and in the original cast at The Wizarding World of Harry Potter as a girl from the Beauxbatons Academy of Magic. Along with performing Alexandra serves on the board of directors for ME Dance, Inc. and Dance Theatre of Orlando.
MARSHALL ELLIS
Marshall Ellis began dancing at age six in Killen, Alabama. His early years he trained in jazz, hip-hop, tap, and lyrical. Until the age of thirteen he competed in many national dance competitions. While competing he was awarded many regional and national titles. Marshall began his ballet training at the age of fifteen under the direction of Therese Laeger at the Alabama School of Fine Arts. Upon graduation, he was awarded the The Prix d' Excellence de Dance, the highest award given from ASFA. He then joined Ballet Austin II. After one season, he was asked to dance under full scholarship with "Images of Dance Company" with London Studio Centre in London, England. During his time in London he was awarded the David Rymer Trust Prize. Marshall then joined Orlando Ballet, under the direction of Fernando Bujones, performing everything from corp de ballet to principle roles. He also served as Orlando Ballet company representative for several seasons. Marshall has traveled around the world performing soloist and principle roles in England, Japan, USVI, and the United States. After six years with Orlando Ballet he moved on to perform as a principle equity performer with Walt Disney World. Marshall was the principle ballet dancer in Cirque du Soleil – La Nouba which was the company's premier ballet role. While performing Marshall Ellis has choreographed and taught for many years. He has been a teacher/ choreographer for Alabama School of Fine Arts, Orlando Ballet School, STEPS Program (Scholarship Training for the Enrichment of Primary Students is targeted to reach at-risk children), Dance Masters of America, and guest teacher for several other national institutions. Choreographic works were created for students and companies. Such works have been performed and awarded in Youth American Grand Prix. Other professional work has been performed for Alabama School of Fine Arts, Cirque du Soleil, Orlando Ballet and ME Dance. In 2011 he founded ME Dance, Inc. (Marshall Ellis Dance Company a 501c3 organization) a professional dance company located in Orlando Florida. The growth of ME Dance extended in 2014 when he opened two other businesses to help stimulate the arts in Orlando. ME Theatre(2014) a performing arts venue and ME Dance School which has a mission to provide students with an environment in which to cultivate their talent and artistry to its fullest potential. Along with performing Marshall has a passion for media design. He founded a media production company called WME Design(2008). He has been lead designer for several large organizations. Services offered range from design, video, photography, and music editing. His love for the arts is apparent and he hopes that his dream will continue to come true.
DARLENE CHUDZINSKI
Darlene Chudzinski began dancing at a very young age in Walled Lake, Michigan at her hometown studio, Dance Dynamics. While at this studio, she received advanced training in various dance related skills including Ballet, Jazz, Tap, Pointe, Partnering and Lyrical. As her training progressed, Darlene would eventually join Dance Dynamics pre-professional program, Dynamic Dancers Performing Company. This specific program accelerated her dancing development and equipped her with the necessary skills to become a professional dancer. As a member of this company, Darlene was given the opportunity to train with an amazing staff at Dance Dynamics and furthermore, the privilege of being able to travel across the nation and partake in classes at prominent studios including The Performing Arts Center, EDGE and ABT Summer Ballet Intensive. In addition, Darlene has attended numerous competitions both regionally and nationally where she competed in group, as well as, solo numbers. Her professional dancing career before before graduating high school through opportunities with Ballet Internationale and Moscow Ballet. Upon her graduation from high school, Darlene began teaching at Dance Dynamics then later took a dancer contract with Celebrity Cruise Lines. After completing her responsibilities with Celebrity Cruise Lines, Darlene relocated to Orlando, Florida to chase her dreams. Once she was in Orlando, Darlene became a Principle Equity performer at Walt Disney World performing roles in the Festival of the Lion King, Dream Along with Mickey, Celebrate the Seasons, and Mickey's Royal Friendship Fair. While working for Disney, Darlene was presented with various additional unique performing opportunities such as appearing in the ABC Christmas Parade as a back up dancer for Miley Cyrus and the Jonas Brothers. Along with performing with the Walt Disney Company Darlene has with Sea World, Universal Studios Orlando and Capones Dinner and Show. Darlene is currently a company member with Dance Theatre of Orlando. Darlene continues to strive for excellence in her field and that is one of the prime factors she is so excited to become apart of the staff for Marshall Ellis Dance School. She has been incredibly fortunate to achieve her ultimate dreams as a professional dancer and while she is in constant pursuit of even bigger dreams of her own, one of those dreams is to share in the pursuit of someone else's hopes and dreams too.  Darlene aspires to share her incredibly unique and successful years of experience and passion for dance to inspire others to succeed in a career she has loved and held so dear.
When & Where

ME Theatre (Marshall Ellis Theatre)
1300 La Quinta Drive
#3
Orlando, FL 32809


Saturday, June 24, 2017 at 8:30 AM

-

Sunday, June 25, 2017 at 5:00 PM (EDT)
Add to my calendar
Organizer
Marshall Ellis Dance School Located 1300 La Quinta Drive Orlando FL 32809