Description
March SPARK: Options, variety, and numbers are the name of the game this month, because who doesn't want more clients??! Join us to learn about:
5 places to look for clients that you haven't considered

The best tips for that initial cold call, email or message
Elevator pitch feedback - hear from the group to improve and strengthen!
---
SPARK Orlando
SPARK is built on the premise that we're stronger together than we are on our own.
The national conversation is live at #FreelanceSPARK. Join us in a whole bunch of cities across the country! And follow us on Instagram!
Quick tips:
Yes, this event is for freelancers of all industries. We're all connected by our efforts to succeed in the gig economy.

No, this event will not be taped- it's a meetup!

Sometimes we do bring in an expert speaker- we'll announce that above.


---
SPARK Orlando is brought to you by: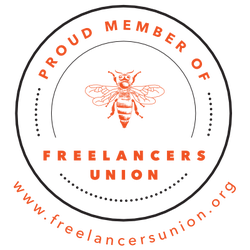 Freelancers Union
Freelancers Union is a membership organization that provides benefits, resources, and advocacy for 425,000 independent workers nationwide. To learn more or join, visit freelancersunion.org. Membership is free.