Description
October SPARK: Maximize Your Time - Featuring special guest speaker, Monica Heiz!
As a freelancer, your time is your most valuable asset and it often feels like there's never enough. This month, we'll cover:
Workshopping how to set schedules that balance work, business building and time off
Identifying your type of productivity and what that means for your ideal work environment
Tips and tools for taking your schedule to the next level
About Monica Heiz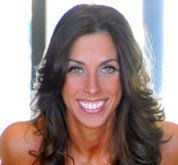 Monica Heiz is a pioneer of the Fitness Industry, and National Aerobic Champion. Throughout her training she
used nutrition & fitness to stay grounded happy and healthy, incorporating different methods into her lifestyle to create positive changes in mind body spirit. Her understanding of the connection between emotional, mental and physical strength, and the importance of supporting people through their own needs helps her guide them through their own process to build a foundation of confidence, personal power and passion. Monica specializes in giving clients the tools, and insights into expressing themselves with passion and power that matches their true spirit and long term goals.
---
SPARK is built on the premise that we're stronger together than we are on our own.
The national conversation is live at #FreelanceSPARK. Join us in a whole bunch of cities across the country!
Quick tips:
Yes, this event is for freelancers of all industries. We're all connected by our efforts to succeed in the gig economy.

No, this event will not be taped- it's a meetup!

Sometimes we do bring in an expert speaker- we'll announce that above.
---
SPARK Orlando is brought to you by: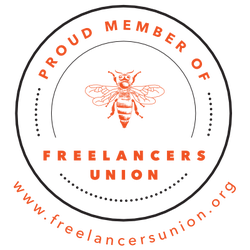 Freelancers Union
Freelancers Union is a membership organization that provides benefits, resources, and advocacy for 425,000 independent workers nationwide. To learn more or join, visit freelancersunion.org. Membership is free.