Orlando Florida Class "D" Security Officer Training (Weekend Sessions)

Multiple Dates
Event Details
Get Trained.  Be Prepared.  Feel Confident.  Win.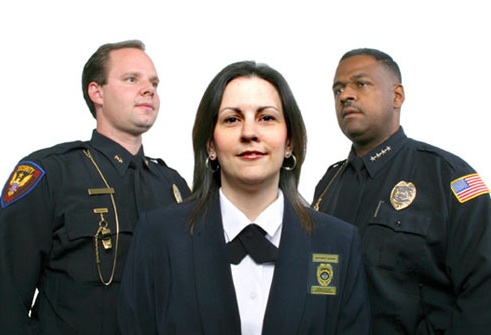 Florida Class "D" Security Officer License Training Program 
The Class "D" Security Officer License, issued by Florida's Department of Agriculture and Consumer Services, is the license that permits an individual to work as a UNARMED security officer. A valid Statewide Firearms (Class "G") License is required in conjunction with a valid Class "D" Security Officer License in order to carry a firearm while on duty or on post as a security officer.
As a pre-requisite for applying for the Class "D" license, an applicant must complete a state-mandated 40-hour training course and pass two written examinations.
The 40-hour course includes in-depth curriculum modules on, but not limited to:
Chapter 493 of the Florida Statutes
Access Control
Basic Emergency First Air
Emergency Procedures
Fire Detection & Suppression
Interviewing Techniques
Observation Techniques and Report Writing
Patrol Techniques
Terrorism Awareness
Courtroom Procedures
Professional and Interpersonal Communication
Crowd Control
All "D" license classes are taught by a state-licensed class "DI" Security Instructor in a state-licensed "DS" Security Training School.
PREREQUISITES:   None.
Weekend Class Schedule (2 Sessions per Month)
Week 1: Friday 9:00am - 7:30pm (Cumulative time: 10 hours)
Week 1: Satruday 9:00am - 7:30pm (Cumulative time: 20 hours)
Week 2: Friday 9:00am - 7:30pm (Cumulative time: 30 hours)
Week 2: Saturday 9:00am - 7:30pm (Cumulative time: 40 hours)
EQUIPMENT REQUIREMENTS
1. Note-Taking Material -  Pen, pencil, highlighters and a notebook to take notes with in the classroom. A small pocket-sized notebook is also highly recommended.
CLASS TUITION: $149.00
Tuition is all inclusive. 
** AGENCY AND GROUP DISCOUNTS AVAILABLE **
Where

On-Sight Tactical Training Institute
214-A Andes Avenue
Orlando, FL 32807


Multiple Dates
Add to my calendar
Organizer
On-Sight Tactical Training Institute
On-Sight Tactical Training Institute delivers a full spectrum of specialized civilian defensive and law-enforcement tactical firearms training programs. Each course offered is tailored specifically to individual skill levels, and can be customized to meet personal goals.
For the novice, On-Sight offers NRA and non-NRA certification programs designed to introduce safe gun handling and basic marksmanship concepts while fostering an appreciation for defensive and sport shooting. For the proficient individual, On-Sight delivers advanced courses that integrate situational tactics with motor-skill reinforcement (MSR) exercises purposely designed to bring the student to a new level of both competitive and defensive preparedness.
In addition to an extensive array of firearms training programs, On-Sight also offers defensive tactics certification and re-certification curriculums for private security and law enforcement personnel in TASER, OCAP (Oleoresin Capsicum Aerosol Projector or 'pepper' spray), tactical baton and tactical handcuffing disciplines. Less-than-lethal defensive programs are also offered for civilians in TASER, OCAP, baton and kubaton.
On-Sight Tactical Training Institute's cadre of instructors includes currently-serving and former law-enforcement, military and public safety personnel. All of our trainers are certified in their respective fields and possess extensive real-world situational and command experience.
Contact our offices at (239) 247-5585 Visit http://www.ostti.com today for more information about our programs or our instructors, or call us at (239) 247-5585 to speak with a training specialist. 
Orlando Florida Class "D" Security Officer Training (Weekend Sessions)