Sales Have Ended
Ticket sales have ended
Thanks for expressing interest in Orlando Drum Camp! We are currently sold out for this year and look forward to having you next year. If you have any questions or would like to subscribe to news regarding next year's camp, please email me at paolotursi@outlook.com
Sales Have Ended
Ticket sales have ended
Thanks for expressing interest in Orlando Drum Camp! We are currently sold out for this year and look forward to having you next year. If you have any questions or would like to subscribe to news regarding next year's camp, please email me at paolotursi@outlook.com
Description
Orlando Drum Camp 2019
Good Shepherd Catholic School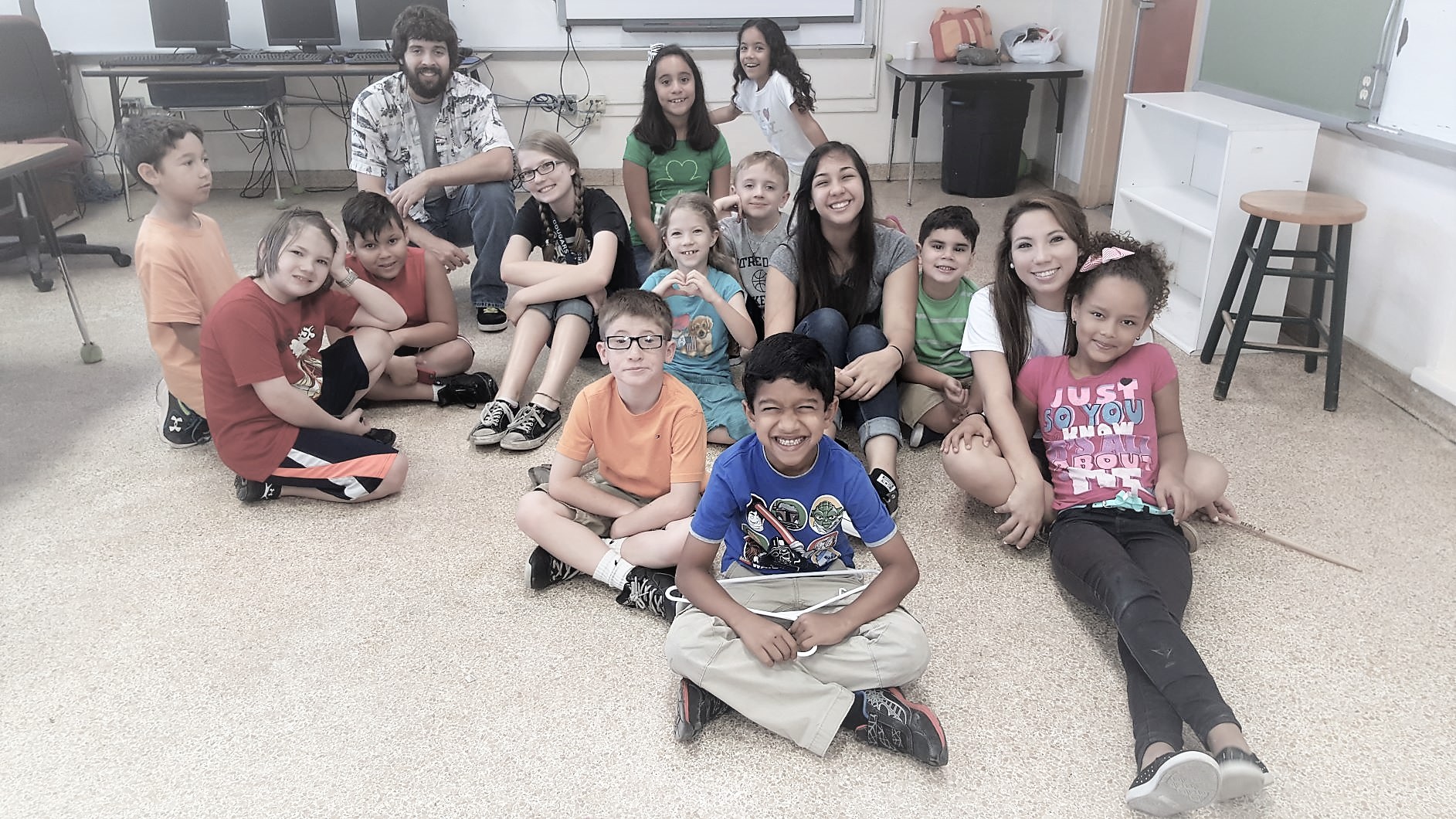 ---
Select one or both weeks!


June 3rd-7th; 9am-2pm each day (concert at 6pm on Friday)
June 10th-14th; 9am-2pm each day (concert at 6pm on Friday)
---


Come join us for the largest percussion camp in all of Central Florida since 2011! Students of all experience levels have the opportunity to learn about and play different drums from all over the world. In addition to learning about different instruments and musical concepts, all participants will have the opportunity to perform multiple pieces for the final concert!
Activities will include rhythmic workshops, drum set master classes, stomp, small ensembles, music theory, and more. High school students will spend plenty of time with marching percussion (snare, bass, tenors, cymbals). Pre-K students will have creative arts and crafts, educational music games, and more specialized instruction.
Click here to see a concert from one of our Drum Camps!
---
Tentative Schedule:
9:00-9:45am - Group Icebreaker and Instrument of the Day - Students will have a chance to interact with each other with musical games as well as learn and play instruments from around the world they probably have never seen before.
9:45-10:30am - Rhythm Workshop - Students will be separated into medium sized groups categorized by age and music reading experience. We will have groups ranging from those, "have never held any musical instrument in their life" to, "I just made my all-state band." Staff members will teach students how to read music in creative and innovative ways by using games, outdoor activities, friendly competition, songs, and more. Learning how to read music has never been more exciting!

10:30-10:45am - Snack Break - Time for a quick snack (please pack) and opportunity to socialize.
10:45-11:30am - Small Ensemble - Students will separate into small groups to work on a musical piece that they will play for the concert. They will use percussion instruments from places all over the world including but not limited to: Africa, Brazil, India, North America, Caribbean Islands, Peru, and more. They will apply the skills they learned from the rhythm workshop in a group setting. They will be separated into groups based on age and experience level.
11:30-12:30pm - Lunch and Recess - Students will be able to have their home-packed lunch and time to socialize. We allow for free time to play sports and recreational activities either outside or in the school gym. This will be a great ime to make new friends.
12:30-1:15pm - Drum Set Masterclass - Everyone wants to play drum set! Here students will be separated by age and experience level into small groups. Here, they will have the chance to learn how to play from the simplest drum beats for those that have never held drumsticks before, to very advanced grooves including but not limited to Samba, Funk, Jazz, Rock, Bossa Nova, amd Fusion. Students will also learn about drumming for a band, how to do fills, drum solos, and much more! Since we keep these group sizes small, students will have plenty of time to play the drums.
1:15-2:00pm - Stomp - Students will separate into larger group sizes to prepare a second piece of music for the concert. This one will not involve reading sheet music or typical percussion instruments; instead, this will involve choreography and household items as instruments! This piece will be performed for the concert as well. For a better idea what Stomp is like, click here for a video example. After this final activity and a full day interactive activities, students will leave with a smile on their face and ready for a nice long afternoon nap.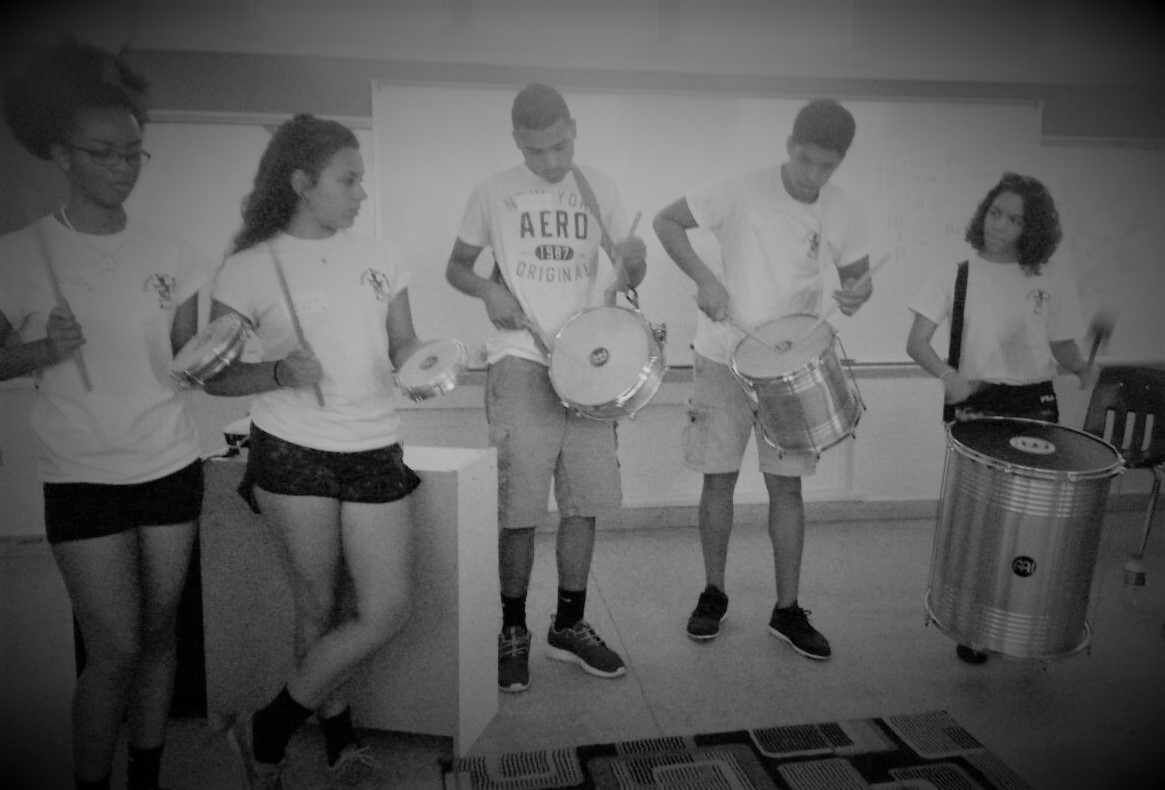 FAQs
Is it for both weeks or can we just pick one week?
Yes and yes! We are holding the camp for two weeks - June 3rd-7th and June 10th-14th. Participants can decide to sign up for either one week or both week. A discount will be given for signing up for both weeks. The weeks are individual, yet complementary of each other. This means that students that sign up for only one week, will be able to enjoy a complete program with the concert on Friday and will not "miss anything." In addition to that, for students attending both weeks, the programs will be different, they will be with other students, playing different instruments. They definitely would not be repeating the same week twice.
What time is it from?
The camp goes from 9am-2pm each day, and the final concert is at 6pm on Friday. After the children finish on Friday at 2pm, the parents can choose to pick them up and bring them back at 5:30, or allow them to stay and help set up for the concert. All students will be given an Orlando Drum Camp shirt to wear for the final concert.
I work from 8am-5pm and may have transportation problems. Is there a solution for this?
Several parents have this concern. There will be staff on site as early as 7:30am, which will allow for early drop-off. For pick up, we can arrange rotating carpool schedules to help parents work together to facilitate transportation of their children. To work out a solution, please call us at 407-455-1112.
What is the age limit/requirement? Will my 4-year-old be placed in a group with a 15-year-old?
We accept participants between pre-k and 12th grade. All groups are separated by age first, then ability level. Pre-K participants will be in another group and will not mix with the other students; high schoolers as well.
What does my child need to bring to the camp each day?
Lunch will NOT be provided, so each student must bring his/her lunch with them each day. Each participant should also bring his/her drumsticks WITH INITIALS on it; and most importantly, a positive attitude!

Where do I drop off my child(ren)?
There are 2 entrances to the church/school campus. Enter in through east entrance which is for the smaller parking lot. Continue down until the drop-off loop by the black gate by the main school building (this is where the camp will be held). There will be a reception desk and staff member at the gate to assist you.
Are your staff members and volunteers background-checked?
Yes; fingerprinted as well. We need to insure the maximum safety for our students.
---
ELECTRONICS USAGE:
AT ORLANDO DRUM CAMP, WE BELIEVE THAT PARTICIPANTS SHOULD HAVE THE OPPORTUNITY TO FULLY IMMERSE THEMSELVES IN A WONDERFUL ACADEMIC, INTERACTIVE, MUSICAL, AND SOCIAL EXPERIENCE. WE FEEL THAT TECHNOLOGY, WHILE HELPFUL IN MANY WAYS, CAN BE A DETRACTION TO THE OVERALL EXPERIENCE OF THE BEAUTIFUL WORLD THAT SURROUNDS US IN A GIVEN MOMENT. IN ORDER TO PROMOTE POSITIVE HUMAN INTERACTION AND FOCUSED LEARNING, WE HIGHLY ENCOURAGE STUDENTS TO LEAVE ALL ELECTRONICS AT HOME OR TO TURN THEM IN TO OUR FRONT DESK STAFF AT THE START OF THE DAY, WHO WILL GIVE THEM BACK TO EACH INDIVIDUAL STUDENT AT DISMISSAL.

WE UNDERSTAND THAT PARENTS WANT TO BE ABLE TO COMMUNICATE WITH THEIR CHILDREN AT ANY GIVEN MOMENT; FOR THIS REASON, WE ARE NOT MAKING A MANDATORY BAN ON ELECTRONICS USAGE AND WILL LEAVE IT AT THE DISCRETION OF EACH FAMILY. WE WILL BE PROVIDING PARENTS WITH A LIST OF CONTACTS TO CALL OR TEXT IN CASE OF ANY EMERGENCY OR REQUEST.
PLEASE CONSIDER THE OPPORTUNITY OF AN ELECTRONICS-FREE INTERACTIVE ENVIRONMENT FOR YOUR CHILDREN.
---
Registration
What's the refund policy?
If the cancellation is done within 24 hours of the registration, a full refund can be given. After 24 hours of registration, no refund can be given.
Can I update my registration information?
Yes.
Are there any discounts available, i.e. family discounts or referral rewards?
Yes and yes! If you have multiple children attending, select the "family rate" option for the ticket type, which provides a $10 discount per child, assuming you enroll at least two participants or more. Also, there is an additional discount for attending both weeks, which is already built into the ticket price. If you refer someone else, please be sure to let them know to mention you as the "referral source." As soon as we see this, we will issue back a $10 credit on your ticket purchase per referral. If you have any questions on pricing, enrollment, or rewards, feel free to email us at info@orlandodrumcamp.com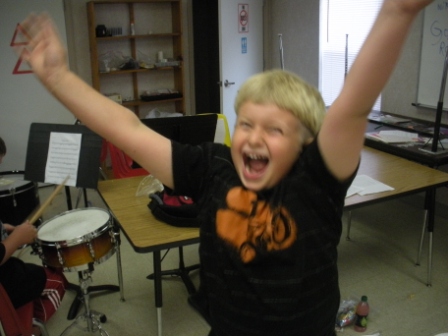 For more information, email us at:
info@orlandodrumcamp.com or call us at 407-455-1112.