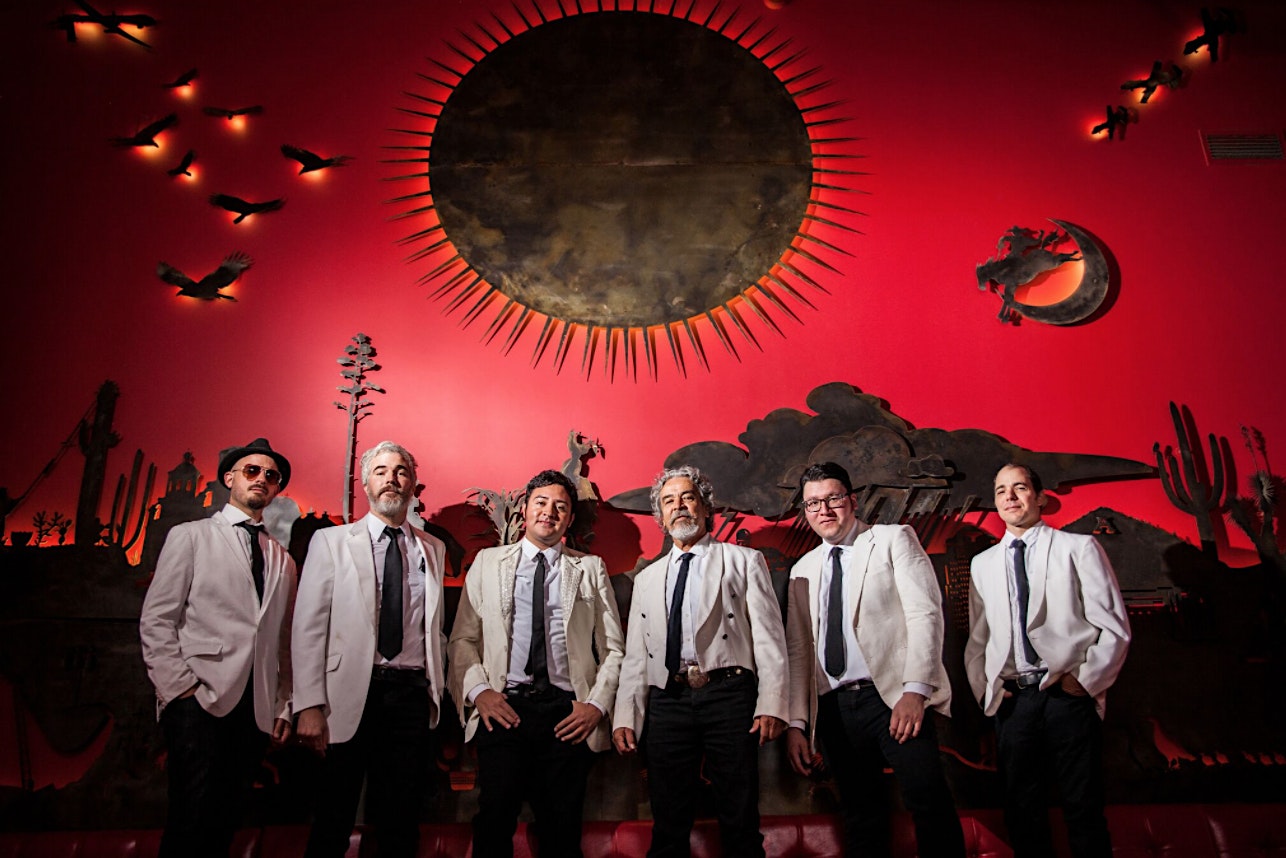 About this Event
ORKESTA MENDOZA
Facebook | Instagram | Website
"If you've never seen Orkesta Mendoza live, it's a little bit like walking into a different era. The six-piece group sets up like a big band, even wearing matching suits. The highly stylized, crisp look mirrors the band's precise execution of the music, resulting in electric live shows packed with crowds of sweaty people where it's not unusual to just start dancing with a stranger." -NPR
"Sergio Mendoza is one of the great innovators of the Arizona music scene." -The Guardian
About the Show:
Doors 7pm / Show 8pm
The New Golden Age of Latin Music is being created right here in the United States. The Mexican-American communities of Arizona and California have emerged as hotbeds of musical creativity, merging styles that reflect the changing borders and shared cultural identities between Mexico and the United States. Orkesta Mendoza and Las Cafeteras are two of today's most exciting bands, forging inspired new paths for the fabled Latin sound.
The infectious indie mambo band Orkesta Mendoza mix a multitude of Latin styles like cumbia, merengue and ranchera through a psychedelic mambo and post-punk prism, creating a truly one-of-a-kind sound. Bandleader, keyboardist, guitarist and vocalist Sergio Mendoza (who has long collaborated with Calexico and Devotchka) leads a powerhouse band fronted by the rich baritone of vocalist and dancer Salvador Duran, and framed by guitar, keyboard, percussion, drums and brass.
Alternative Chicano band Las Cafeteras recreate traditional Afro-Caribbean Son Jarocho music in a wildy vibrant style. Their rousing socially conscious messages, in English and Spanglish, tell stories of a community that is looking for love and fighting for justice in the concrete jungle of East LA. The band is accompanied by instruments including jarana and requinto guitars, a donkey jawbone and a tarima, a wooden platform for dancing."
Performers
Date and Time
Location
Refund Policy