Location
Black Archives - Historic Lyric Theater
819 Northwest 2nd Avenue
Miami, FL 33136
As the City of Miami celebrates its 125th anniversary, we take a moment to remember its origins and Miami's Pioneer Black Community
About this event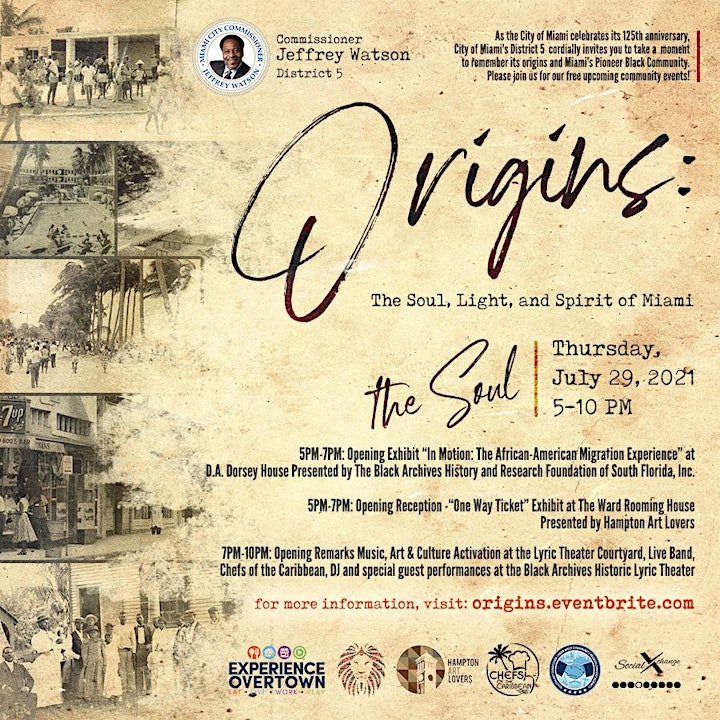 Enjoy a walking tour and experience 3 historic landmarks in Historic Overtown as the City of Miami celebrates its 125th anniversary, we take a moment to remember its origins and Miami's Pioneer Black Community.
Event Schedule | Thursday, July 29, 2021
----VIP Reception Events | 5-7 PM
Historic Ward Rooming House
Opening Reception -"One Way Ticket" Exhibit at The Ward Rooming House Presented by Hampton Art Lovers
------
The Dorsey House | Home of First Black Millionaire of Miami
Opening Exhibit "In Motion: The African-American Migration Experience" at D.A. Dorsey House Presented by The Black Archives History and Research Foundation of South Florida, Inc.
Entertainment, Networking & Social | 7-10 PM
The Soul | Networking & Celebration Social at Lyric Plaza
Thursday, July 29, 2021 | 7-10 PM
Music, Art & Culture Activation at the Lyric Theater Courtyard,
LIVE BAND, LIVE DJ and special guest performances at the Black Archives Historic Lyric Theater
Free Food!| Chefs of the Caribbean
Welcome Cocktails!
-------------
The SoulCentral to our community has always been the art and culture that beats in the heart of the city. Join us for a night of music, food, and art to celebrate the City of Miami's cultural heritage and 125thanniversary.
The SpiritIn honoring our faith community that helped residents overcome incredible adversity, and celebrating the spirit that binds the community together, we hold a prayer breakfast for the community. In this moment, we celebrate them on the 125th anniversary of the City of Miami.
The LightFor our children, whose future looks bright in our city, join us as we host a community event as we continue to help them remember the origins of the City of Miami on its 125th anniversary.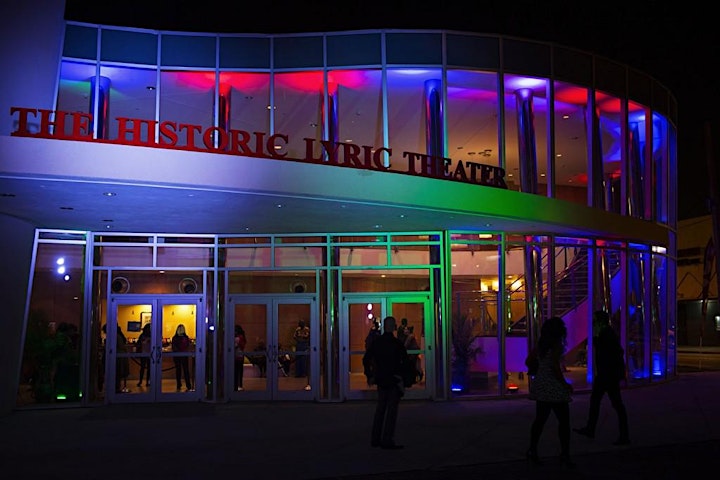 DORSEY HOUSE
The newly renovated Dorsey House.
Built for his bride in 1915 by the area's first black millionaire, real estate magnate D.A. Dorsey.
This beautiful two-story home was the actual home of Black millionaire D.A. Dorsey in Overtown in the early 1900s.
Visitors can learn the history of Dorsey's life on the first floor of the home, from his contributions to the community to the controversial sibling rivalry over Dorsey's fortune.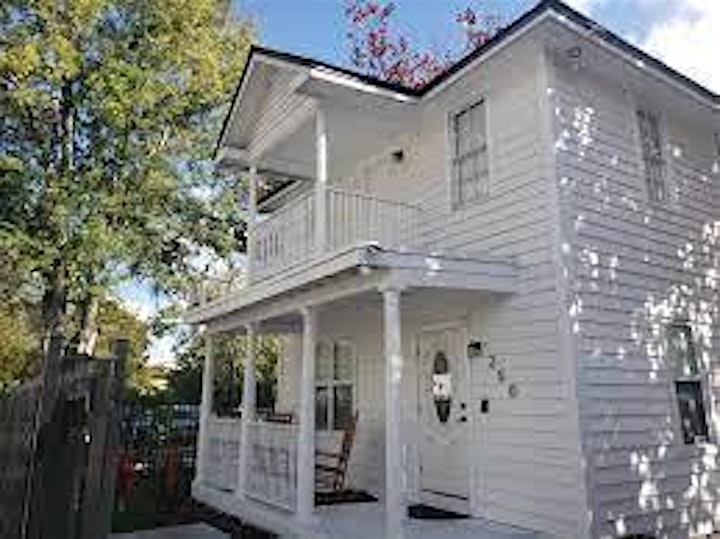 Historic Ward Rooming House
Built in the era of Overtown's historic heyday, when it was known as "Colored Town," the Ward Rooming House stands as a tribute to the history of the oldest historic black community in the City of Miami. Its location on NW 9th Street integrated it into the epicenter of Overtown's social life and business district.