Description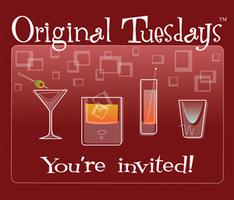 The ORIGINAL Third Tuesday
NETWORKING EXTRAVAGANZA
in St. Petersburg, FL
……..It's the Event that EVERYONE IS TALKING ABOUT!!
Here's the scoop…..
This Networking Event will ALWAYS take place on:
"THE THIRD TUESDAY" of each month at:
The Hangar Restaurant & Flight Lounge
Albert Whitted Airport
540 1st St SE
St Petersburg, FL 33701
4:00 PM – 8:00 PM
IT'S ALWAYS the Third Tuesday, same time, same place.
In fact…..Put it on your calendar now as a recurring event.
And here's the BEST PART…..
There's NO CHARGE to attend. Yep Zero….Zilch….Nada….
It's a Cash Bar & The Hangar Restaurant will select some free delectable hors d'oeuvres.
Please register and be sure to give us your business card at the registration desk.
Great Opportunity for lots of "B2B" Networking and tons of fun. Start some GREAT Relationships. Build your Contacts and your Business.
JOIN US at this month's ORIGINAL Third Tuesday.
You're gonna Love it!!
We hope you can make it!
Cheers,
Al Karnavicius & Barb Kyes
---