Event Information
Location
IMPACT COMMUNITY ARTS CENTRE Horsenden Lane South
Horsenden Lane South
Perivale
UB6 8GP
United Kingdom
Raindrop Music presents an evening of eclectic live music with women songwriter-storytellers.
About this event
The evening kicks off at 7.15 pm with a solo performance by London based, Indie-Americana singer-storyteller LITTLE LORE, whose songs are both charmingly accessible and yet beguilingly challenging. When you combine British wit and wordplay with cherished Americana roots, musical magic starts to happen. LITTLE LORE (AKA Tricia Duffy) released an album and an EP as part of the duo Duffy & Bird and has recently launched her solo career as LITTLE LORE, releasing her eponymous EP in late 2021.
"It is clear every word and every note is well thought out. The pedal steel swoons beneath Duffy's vocals" – Maverick magazine
Line-up:
VOCAL AND GUITAR: Little Lore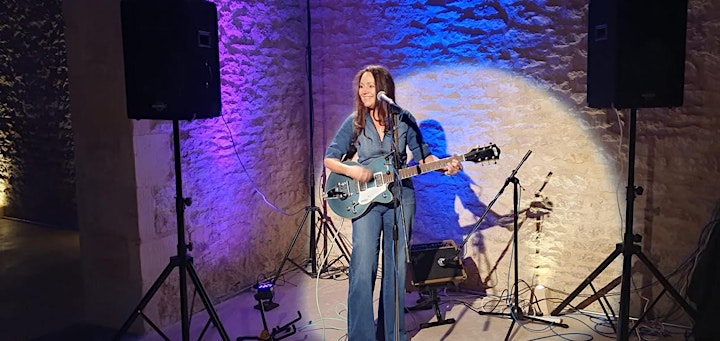 The second set features LUTFIA, leading her all-girl band who will be performing songs from her debut EP, So Much For Summer.
"Overall, an easy and delightful listen that somehow makes us grieve the passing of summer" - Charlotte Bromley, Fruit Sonic.
"All in all, this is an EP you really shouldn't miss!" - Martha Blake, Music Crowns.
"It's always a great experience when I hear music that can resonate with multicultural audiences by being practical, honest, and REAL! Music like that are arena-favorites" - Lakisha Skinner, Klef Notes
Band line-up:
BACKING VOCAL - Chizi Ibemesi
KEYBOARD - Renée Brandsen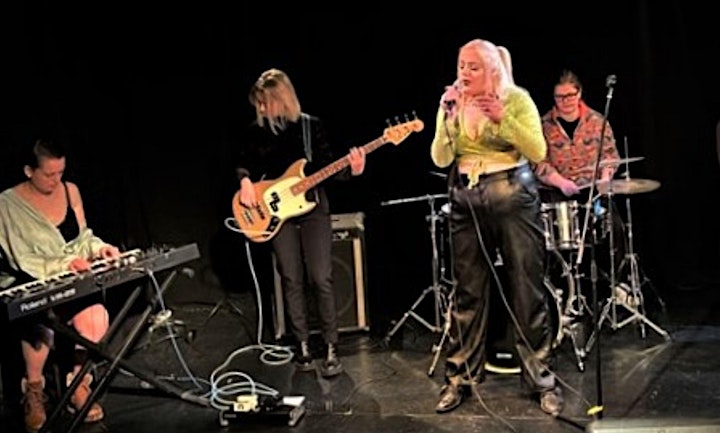 After the interval, there is a set by LAUGHING WITH THE RAINDROPS. Written, directed and produced by Virginie Lacour-Puiboube, this show is a live performance of songs synchronised to a black and white silent movie: Faded Prints. As she studied for an MMus in Music performance at London College of Music, Virginie focussed on the creation of narratives in song and explored the use of visual art as a combined story-telling device. The silent movie develops in tandem with the songs: Two young girls discover memorabilia in their attic. They rummage through suitcases and play games related to their findings. Starting with a "peculiar" camera that "captures memories in colour", the girls investigate the song characters' past , through photos, letters and a record collection that contains a recording of Virginie's grandmother's voice on a shellac disc.
The songs from the show are part of LAUGHING WITH THE RAINDROPS' second album Voice on Shellac, released on vinyl on 13th April 2022.
"And what a fine storyteller VL-P is" Jane Mann, London Jazz News
" The writing is so good that it almost feels disorientating to emerge on the other side of it in the real world you left behind as you found yourself immersed into that 'Voice On Shellac' " Mr. yack, Yack Magazine
"I was introduced to Laughing with the Raindrops years ago, and their music never ceases to amaze me. What I noticed about their latest work is that it is very cerebral, yet vulnerable and relatable. Releasing 13th April 2022, Voice on Shellac is a descriptive collection of music that imprints on your brain the purpose of memories[...]" Lakisha Skinner, Klef Notes
Band line-up:
PIANO/KEYBOARDS - Gabriel Keen
TRUMPET/FLUGEL/MELODICA - Paul Higgs
TENOR SAXOPHONE - Theo Travis
LEAD VOCAL/GUITAR - Virginie Lacour-Puiboube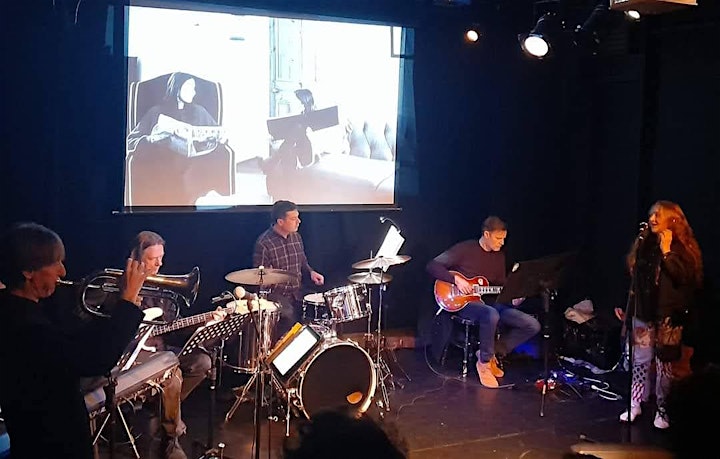 Date and time
Location
IMPACT COMMUNITY ARTS CENTRE Horsenden Lane South
Horsenden Lane South
Perivale
UB6 8GP
United Kingdom
Refund policy