Documentary Feature "Origami in the Garden"
About this event
Directed by Barbara Bentree
Produced by Barbara Bentree & John Rangel
Starring Kevin & Jennifer Box
90 minutes
Kevin Box has always known exactly what he intends to do with his life. In his words, "I want to have a conversation with people now and hundreds of years into the future." There are over 2 million people who have visited his exhibition titled "ORIGAMI IN THE GARDEN" and the word about Kevin and Jennifer Box is spreading fast.
As an artist, Kevin has been fascinated by the evolution of "lost wax casting" to create bronze sculptures and he spent many of his early years being mentored by other successful sculptors. Through his own R&D, he developed a unique signature by "unfolding" origami and casting these beautiful patterns into museum quality wall hangings.
As Kevin's reputation began to spread, he met the "rock stars" of the Origami world (Dr. Robert Lang, Beth Johnson, and Michael LaFosse) who are also followed and admired by millions worldwide. Kevin invited them to collaborate and recreate their tiny paper designs into massive sculptures…some as high as 25 feet! Audiences agree that it is exciting to see these small paper "compositions" transformed into gigantic metal sculptures that will last forever.
Our film, "ORIGAMI IN THE GARDEN" traces the career arc of Kevin and his partner / wife Jennifer as they now continue to create multiple traveling exhibitions of their artwork. It's a Love Story, a unconventional career journey, and a surprising spiritual transformation that inspires anyone who views their art or hears about their amazing accomplishment.
Kevin and Jennifer's ongoing mission is to spread Peace and Inspiration to the world through their traveling sculpture exhibitions. It's truly amazing what you can do starting with a simple piece of paper!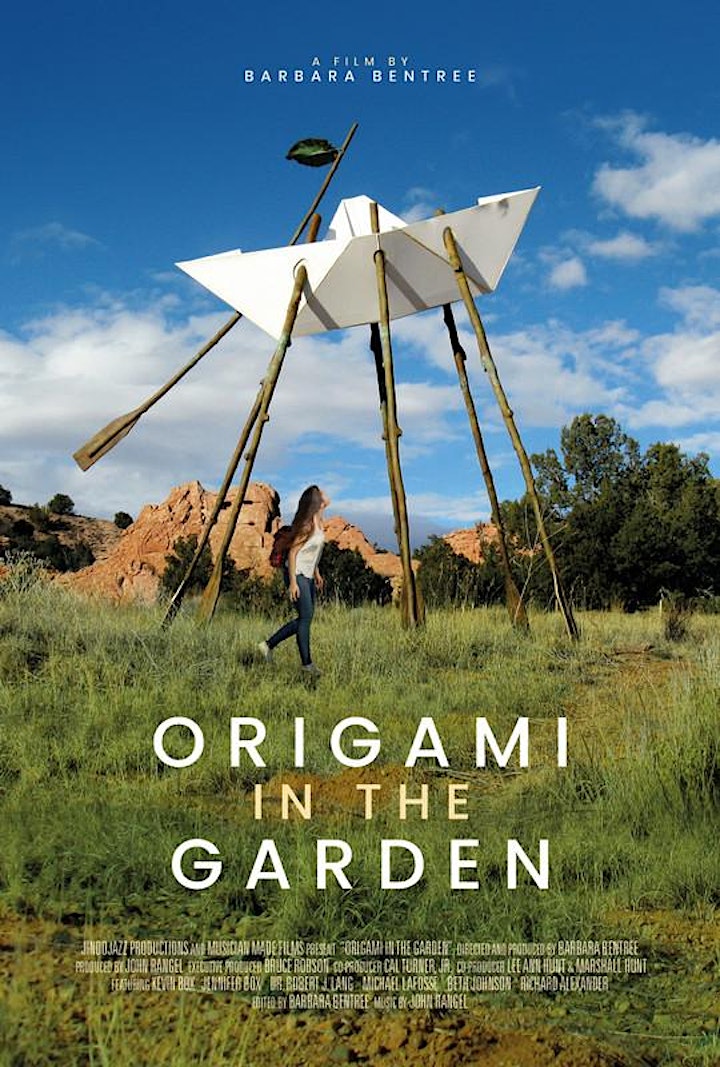 Organizer of Origami in the Garden
The Chandler International Film Festival (CIFF) began in 2016 with a simple idea to share international films in a local setting. CIFF is proudly located in Chandler, Arizona and is one of the fastest-growing film festivals in Arizona. The festival is dedicated to uniting the community through the film--whether you're a filmmaker or a casual viewer there is something for everyone.