Description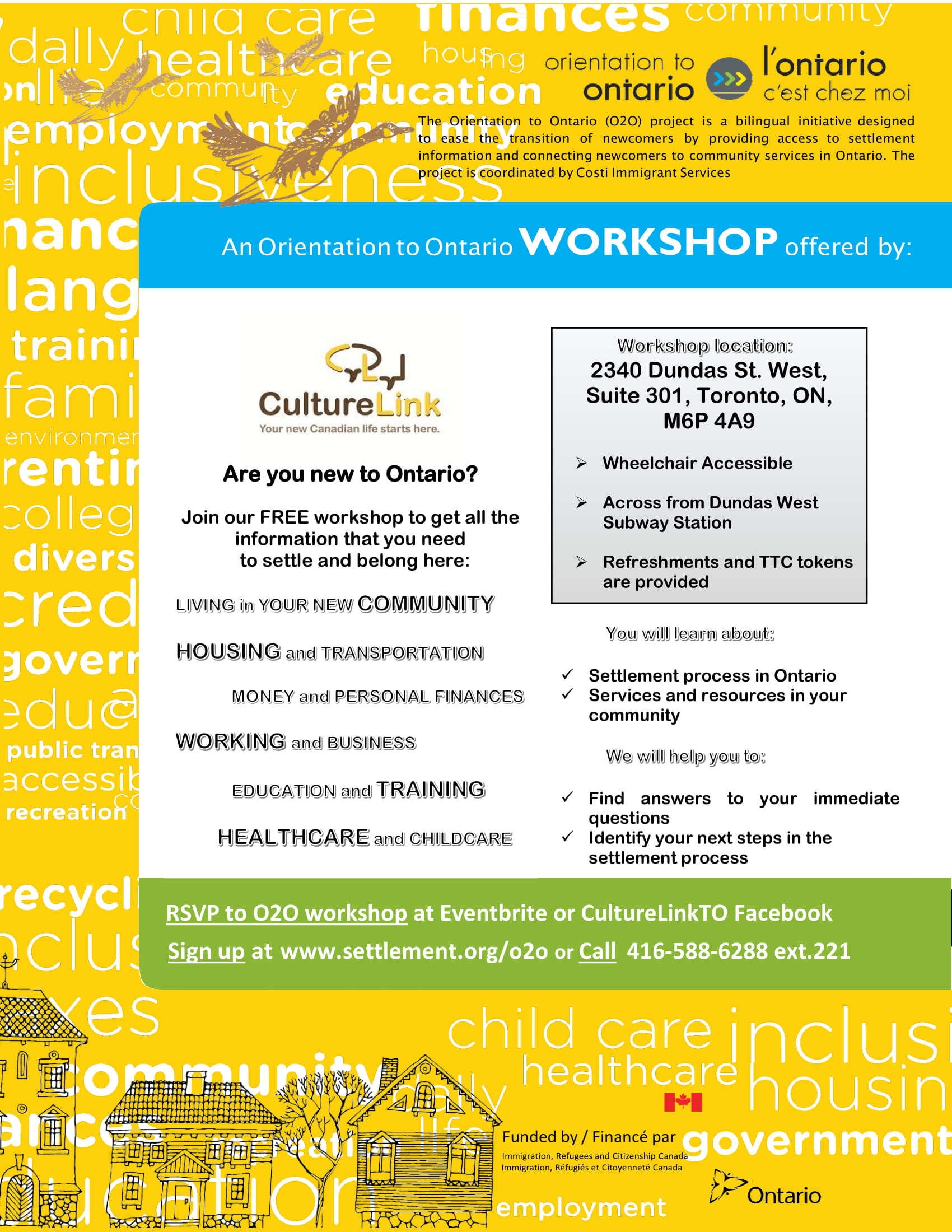 Orientation to Ontario (O2O) at CultureLink is free hands-on workshop for all newcomers regardless of their immigration status who have been in Canada for less than a year.
We provide multiple resources at the workshop helping you successfully integrate in Ontario and ease your transition, guide you through the settlement process and connect with your local community.
Ontario has some of the best benefits in the world: health care, education, jobs and more. Learn how to access these services using our multilingual workbook 'An Introduction for Newcomers Settling in Ontario'.
Refreshments, pizza and TTC tokens will be provided during the workshop.
We are looking forward to see you at the O2O!