About this Event
The Orientalist Spirits presents the debut of a brand new global party series*: ORIENTALISM featuring DJ Mark Doyle (Hed Kandi/Fierce Angel) with supporting acts Stephen Day (UK) and Joshua P (SG)!
Join us on Saturday 18th January at Forlino (where legendary dance club Centro was) as we transform the venue for one epic night into an urban playground for audio debauchery and excessive sensory titillation!
Enjoy the very best super premium craft spirits in Asia with the Orientalist Origins vodka, Dragon whisky and Gunpowder gin (special bottle deals also available!) as well as specially batched Orientalist cocktails by an award-winning bartender. Delamotte champagne, beers and wines will also be served alongside a curated menu by Forlino's culinary team from 7pm onwards (last order 9.45pm).
Doors open at 7pm and party goes till late (2am).
7pm: Dinner is served!
7pm to 9pm: DJ Joshua Pillai (SG)
9pm to 12am: DJ Mark Doyle (Hed Kandi/Fierce Angel, UK)
12am to 2am: DJ Stephen Day (UK)
Tickets are available at S$38++/person inclusive of first drink.
Tables are also available with a minimum spend of S$88++/person. Minimum of 4 guests required for table bookings. For enquiries, please contact info@dhm.com.sg or +65 9650 3728.
*The ORIENTALISM global party series will be coming to key cities worldwide including Melbourne, London, Ibiza and more in 2020.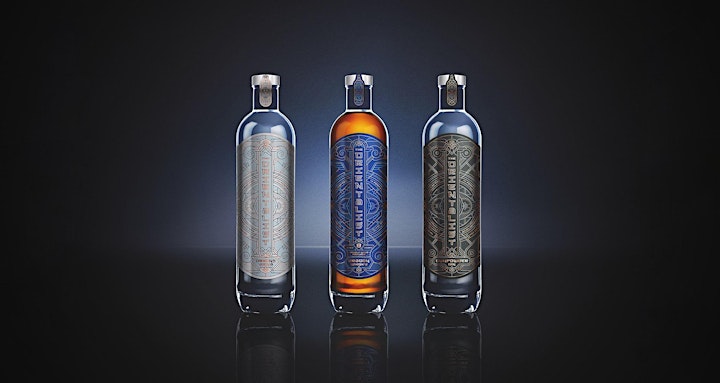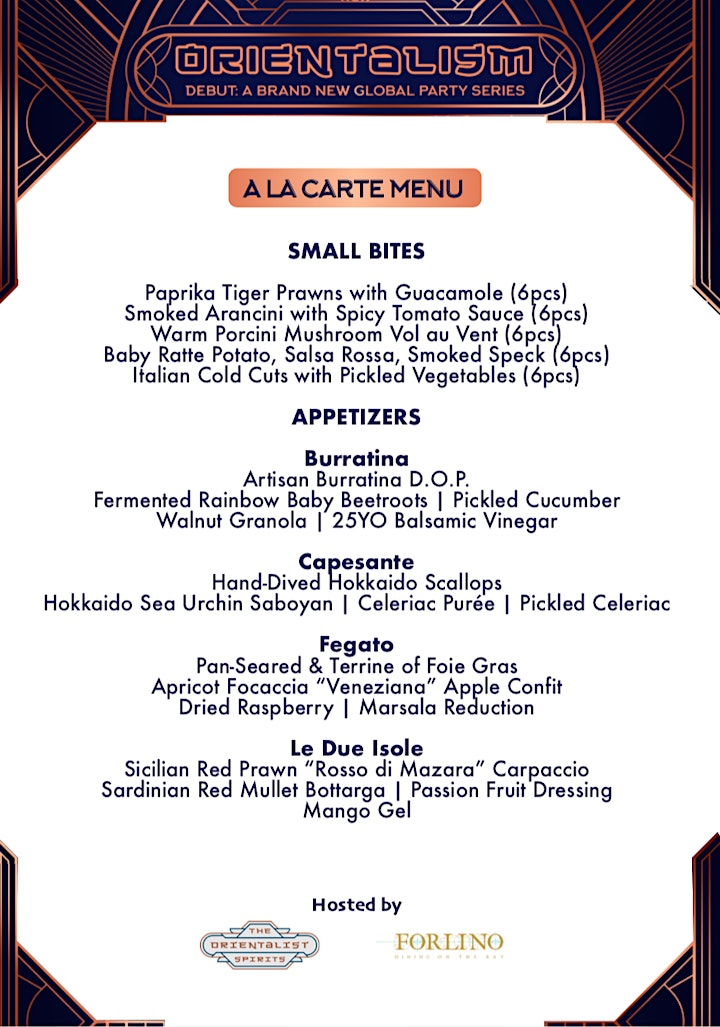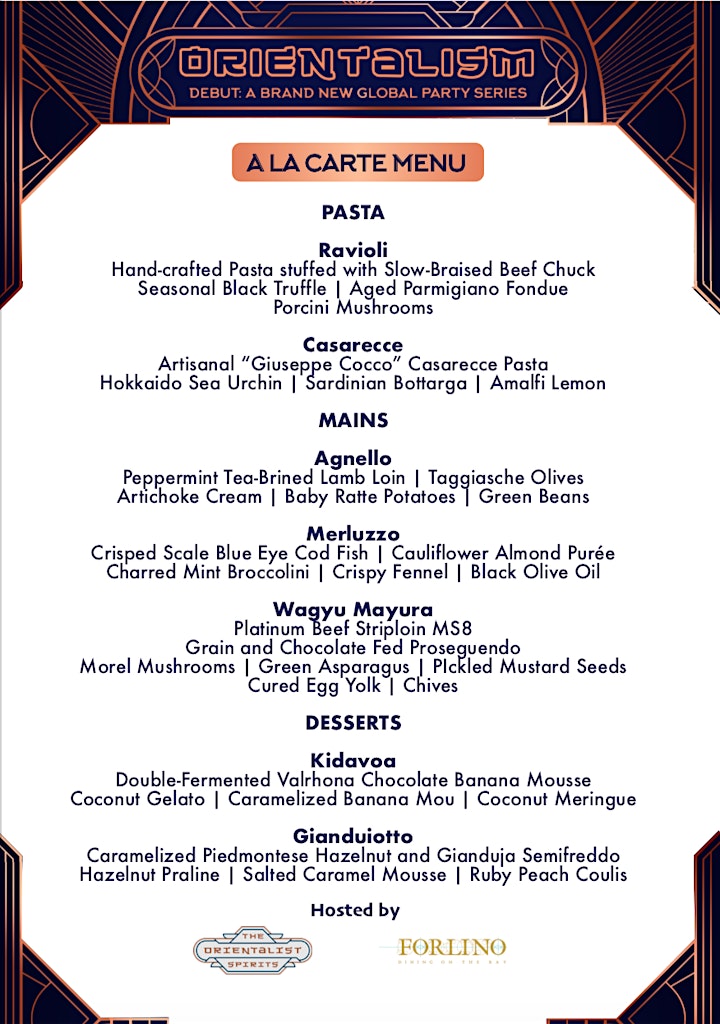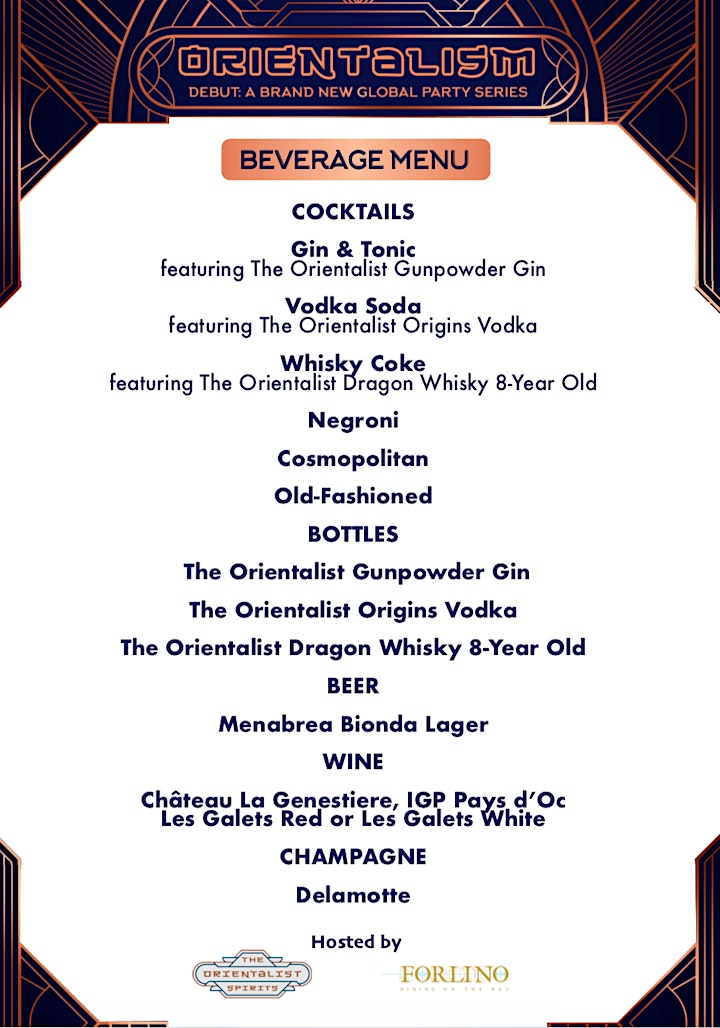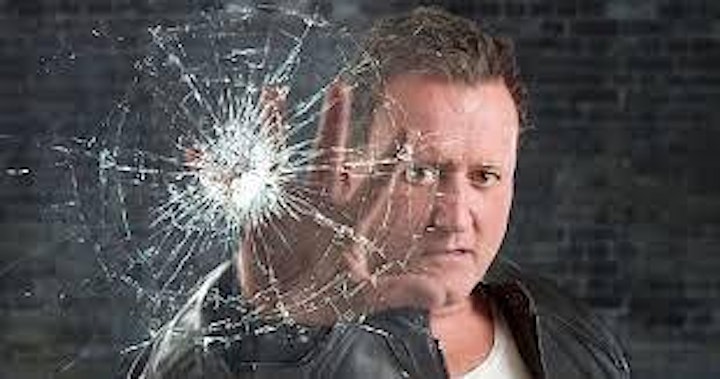 ABOUT DJ MARK DOYLE (HED KANDI / FIERCE ANGEL)
Mark Doyle, the man behind Hed Kandi and Fierce Angel, started his career in the late 1980s promoting a club night at the now legendary Haven Stables in Ealing in the United Kingdom. 10 years of DJ-ing in top London clubs followed until Mark found himself working at London's Jazzfm as a marketing executive. After running the radio stations jazz record label for a short period Mark suggested that the station branch out and market a new label targeted at clubbers who had grown up during the birth of house.
In 1999, the now famous Hed Kandi was created incorporating a record label, a radio show and international club nights. During Mark's tenure, Hed Kandi sold millions of albums worldwide and his unique A&R and marketing vision helped them deliver a string of Top 40 singles and significant artist albums. In early 2006, Mark created Fierce Angel, an independent record label and event company whose sole purpose was to build on the philosophy and values that Mark introduced with Hed Kandi.
Mark's unique style of DJ-ing has been honed by over 20 years of experience with his broad knowledge of dance music. His ability to read a dance-floor in venues across the work, whether it's in the UK, Ibiza or Singapore is unmatched. He brings his 'hands-in the-air' party house and slightly tougher 'anthemic house' to the Forlino, for a night of partying with the stunning backdrop of Singapore's Marina Bay skyline.

ABOUT THE ORIENTALIST SPIRITS
Journey across the Silk Road.
Few have travelled the entire Silk Road. But that's exactly what we did, searching far and wide for ingredients to create a range of spirits like no other. See, the crafting of spirits hasn't changed since distilling was invented in 800 A.D. by alchemists in the east Orient. So, how do you change something centuries old?
First, we started by making The Orientalists back where it all began – the Orient (if you hadn't guessed). And we started from scratch, doing away with the standard neutral alcohols most spirits use. Instead, we used a wild forest honey mead as our base. That's right, honey (a world first).
All ingredients are sourced directly and ethically. Like we did for our gins. There's The Orientalist 23, pot-distilled with 23 native Asian botanicals, every sip is a bespoke experience that introduces you to the wonders of the Orient; torched ginger, aged tangerine peel, dried longan and more. Or there's The Orientalist Dragon, infused with the revered and refreshing Dragon fruit. And, it's rather fitting that gin was discovered for medicinal purposes in 1550. Because with Asian botanicals known for their health benefits, like goji berries and ginseng, these gins are just what the doctor ordered.
Of course, we don't always break the rules. To create The Orientalist vodka and The Orientalist Star vodka – infused with the otherworldly Star fruit – we followed the timeless principle of cold fermenting our raw honey for three weeks. Throughout our process we only distil twice, preserving the delicate floral aromas and subtle tropical flavours. Giving you a smooth mouthfeel with just a hint of sweetness.
These heady, intoxicating mixes of perfectly balanced spirits are your guide through the exotic and opulent Silk Road. But perfection doesn't simply come from ingredients and distillation alone. Oh no. From fermentation to the bottling, everything is done by hand, right up to when it's in yours.
So go on, drink your Orientalist neat or create your favourite cocktails; from the Negroni to Vesper and of course the Orient Express.

ABOUT FORLINO
Sitting elegantly within One Fullerton with stunning vistas of the Marina Bay waterfront, Forlino is one of Singapore's best-known destinations for Italian fine dining with a view. The menu is a gourmand's journey of Italy, as it unites the finest culinary influences across mountains and islands, from the North to the South, reflecting Italy's vast nature by perfectly balancing the country's greatest gastronomic finds from the land and the sea.
For ORIENTALISM, Forlino, with it's floor-to-ceiling views of the stunning Marina Bay skyline and CBD cityscape, is transformed into an urban playground for weekend revelry with premium spirits and chart-topping DJs.