Description
Organs-on-Chips:
Creating a Living System to Emulate Human Biology and Disease
Human "Organs-on-Chips" use microscale engineering technologies that when combined with cultured living human cells create microengineered systems that recapitulate the physiological and mechanical microenvironment of whole living organs. These microengineered systems enable the study of complex human biology and disease in a more predictive human-relevant system. Each Organ-on-Chip is composed of a clear flexible polymer about the size of a USB memory stick that contains hollow channels lined by living human cells. The cells are cultured under continuous flow and mechanical forces thereby recreating key factors known to influence cell function in vivo. Cells cultured under continuously perfused, engineered 3D microenvironments go beyond conventional 3D in vitro models by recapitulating in vivo intercellular interactions, spatiotemporal gradients, vascular perfusion, and mechanical microenvironments. Integrating cells within Organ-on-Chips, enables the study of normal physiology and pathophysiology in an organ-specific context. Cellular/molecular level resolution is enhanced and demonstrates key insights into the mechanisms of action of drug induced toxicity. In this presentation we will highlight studies from collaborative efforts across our Human Emulation System with various academic and industry partners to demonstrate the utility of the system as a more predictive human-relevant alternative for efficacy and safety testing of new chemical entities in humans. We will also explore the future, one in which Organ-Chips personalized with your own living cells has the potential to transform your medical care and how you manage your health. Let's imagine You-on-a-Chip.
Speaker Bio: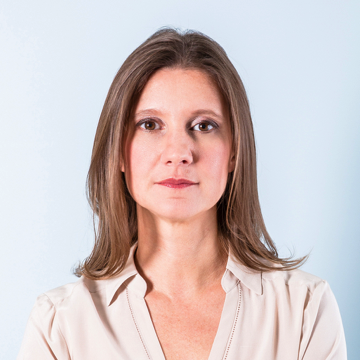 Geraldine A. Hamilton, Ph.D.
President and Chief Scientific Officer
Emulate, Inc.
Dr. Hamilton works at the intersection of design, biology and engineering. She led development of the human "Organs-on-Chips" technology during her residency within the Wyss Institute for Biologically Inspired Engineering at Harvard University. Organs-on-Chips has been published in leading scientific journals, curated into New York's Museum of Modern Art (MoMA) and awarded Product Design of the Year 2015 by London's Design Museum.
Today, Hamilton is the President and Chief Scientific Officer at Emulate, Inc. The company's new living system emulates human biology and predicts human response with greater precision and detail than today's cell culture or animal-based testing approaches. Emulate's system is being used by industry, government and academia to understand how different diseases, medicines, chemicals and foods affect human health.
Hamilton is also leading a bold new precision medicine and personal health initiative with Emulate's clinical partners - named "Patient-on-a-Chip". The program is developing unique human-chips personalized with an individual's own living cells - to help transform the way each of us can understand our own body, and manage our own health.
Hamilton has co-authored over 40 peer-reviewed publications and numerous patents.
---
Public Transit: Red line to Kendall Square, walk straight down 3rd Street, turn right onto Athenaeum Street, and left onto East Kendall
Parking: There is a parking deck - the 650 East Kendall Street Garage - accessible by Linskey Way. If you purchase food or drink from Le Lab, your parking ticket can be validated for discounted rates.
Le Laboratoire, is a unique art and design center that invites visitors to explore the experiments and wonders of innovators of all kinds discovering at frontiers of science. You can find Café ArtScience's menu here.