Braver Angels Media Action Group meets to form teams and begin action on Feb. 20.
About this Event
PURPOSE
The purpose of the meeting is to have team members interested in one of the Topics meet together in the breakout rooms to get to know one another, discuss the Topic and what aspects of it on which to begin, what the first steps might be, and to organize the team.
DESIRED OUTCOMES
Get people interested in a certain Topic together in a breakout room so they can get acquainted and decide whether they can work well together.
The teams will focus on what aspect or niche of the Topic on which they want their team to begin work.
Organize the team with a preliminary red and blue leader. It is possible that another breakout room or two may be discussing the same Topic. If so, they will have to share their thoughts about focus and leadership.
Participants enjoy themselves and feel that they are making progress toward doing productive work together.
MEETING DETAILS
Saturday, Feb. 20, 10:00 – 12:00 CENTRAL TIME
There will be two breakout room sessions. Both will be organized so that participants with interests in a particular Topic will be in a breakout room together.
There will be a session of the large main group after both of the breakout room sessions.
The event will be held on Zoom. It is free. We will email a link to the registrants the day prior to the meeting and again early the day of the meeting. Participation via a device with a good camera and Internet connection is strongly preferred.
PLANS FOR THE FUTURE
After Feb. 20, we are likely to have more meetings of the Topic interest groups or Teams and fewer of larger groups of participants.
You can always contact us at: braverangelsmediaaction.com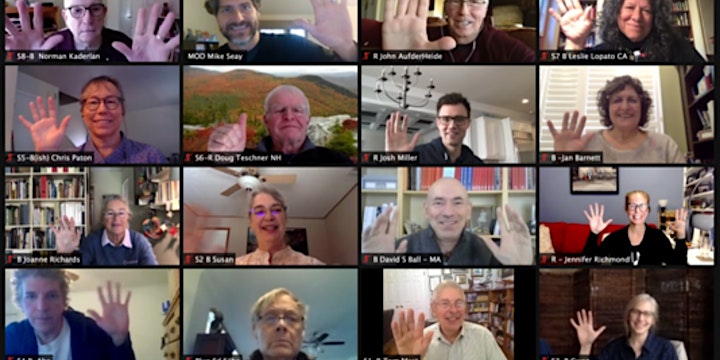 BRAVER ANGELS CENTRAL TEXAS & MEDIA ACTION GROUP
Braver Angels is a national organization devoted to promoting civil dialogue and reducing polarization in our country.
Braver Angels Central Texas' Media Action Group has been studying media issues to attack the PROBLEM:
Media has capitalized on our tribalistic tendencies, failed to provide the objectivity that ensures trustworthy facts essential for sound decision-making in our society, and kept us in a negative feedback loop.