Organizing & Managing "A Profitable Golf Tournament" Non-Profit...
Description
This informative workshop is geared towards organizations that are considering a golf tournament as a fundraiser and organizations with an existing tournament that want to take their event to the next level and increase their bottom line.
Topics to be covered will include:
Overview of the Golf Tournament Marketplace

Getting Started

Building a Strong Committee

Golf Tournament Business Plan

Golf Course Selection

Marketing (Brochures & Flyers)

Where do YOU make money?

Adding to the Bottom Line

Bonus section "Sponsorship"



Who should attend?
Anyone serving on a golf committee tasked with organizing and managing a profitable golf outing as an event fundraiser for their non-profit organization or favorite charity.
Continental Breakfast
Bonus Offer:
Each organization that attends will receive a complimentary foursome with carts from Newark Country Club that can be used in any method. Use it as a Silent Auction or Prize at one of your upcoming events.
About the Presenter: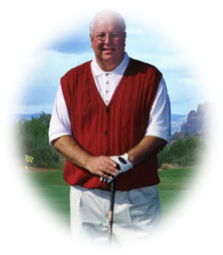 Bill Gardner the President & Founder of Links, is an avid golfer with over 22 years experience producing Charity Golf Tournaments as fundraisers and community awareness.
Successful Business Owner

Certified Seminar leader and speaker

Who's Who in the Industry

Personally produced over 500 Golf Events

Author of Handbooks and Seminar Workshops

Speaker/Instructor for 4 years at Penn State Outreach Workshop

(Organizing and Managing Charity Golf Tournaments)