Organizing for Action: An African American Breastfeeding Campaign

Thursday, August 8, 2013 at 7:30 AM

-

Friday, August 9, 2013 at 3:30 PM (EDT)
Event Details
 

Agenda at a Glance

 

Thursday, August 8, 2013

7:30 - 8:00

Registration

8:00 - 8:15

Its Only Natural: Mother's Love, Mother's Milk:  Why an African American Campaign?

8:15 - 9:15

Breastfeeding: Policy, Health Outcomes and Social Justice

9:30 - 10:30

Making Sure the Breastfeeding Benefits Outweigh the Barriers

10:45 - 11:45

Breastfeeding Circle of Knowledge

Research: Breastmilk and Breast Health

11:45 - 1:00 pm

Lunch 

1:00 - 1:45

Safe Sleep and the Breastfeeding Family

1:45 - 2:00

Let's Move

2:00 - 3:30

Reaching Our Brothers Everywhere

 

 




 

Friday, August 9, 2013

7:30 - 8:00

8:00 - 9:30

Registration

Training Session I:

I: Reaching Out to Get Our Message Out

II: Community Voices and Research 

III: Grassroots Organizing and Outreach

 

 

10:00 - 10:45

Cultural Competency:  The Core of A Successful Campaign

10:45 - 12:00 pm

Cultivating Breastfeeding Community Leaders

12:00 - 1:00

Lunch  

1:00 - 2:30

Training Session II

I: Public Health Initiatives that Complement "It's Only Natural"

II: Baby Friendly Hospitals: Why They Matter

III: Worksite and Faith based Suppurt to Help Mothers Meet Breastfeeding Goals

2:30 - 3:20

Taking This Breastfeeding Message Forward!

3:20 - 3:30

Wrap Up



Please Click Here For Paper Registration
Interested in being a Sponsor?
Summit Speakers
Oluwatoyosi A. Adekeye

MBBS, MPH

Cultural Competency Director

Morehouse School of Medicine

Atlanta, Georgia

 

Kathleen Arcaro Ph.D

Associate Professor of Veterinary and Animal Science

University of Massachusetts

Amherst, Massachusetts

 

Kiana Ayers

RN

Powerful Petals Support Group

Atlanta, Georgia

 

Dalvery Blackwell IBCLC

African American Breastfeeding Network of Milwaukee

Milwaukee, Wisconsin

 

Kimarie Bugg

MSN, MPH
Reaching our Sisters Everywhere Inc.

Atlanta, Georgia

 

Ryan Comfort

Founder and President of Co-effective

Lafayette, Indiana

 

Jacqueline Grant MD, MPH

District Health Director

Albany, Georgia

Tyra Gross

Ph.D Candidate
University of Georgia
Athens, Georgia

 

 

Rev. Wanda Holder Ph.D, Peer Counselor

Greenforest Community Baptist Church

Decatur, Georgia

 

Mary Jackson

CLC

Reaching Our Sisters Everywhere

Atlanta, Georgia

 

Joshua Johannson MD

OBGYN

&

Nsenga Johannson

Anniston ,Alabama

 

Sahira Long

MD, IBCLC

Children National Medical Center

President of D.C Breastfeeding Coalition

Washington, DC

 

 

K. Aletha Maybanks 

MD, MPH

Assistant Commissioner

New York City Department of Health and Mental Hygiene

New York, New York

Trish McEnroe

BS

Baby Friendly USA

New York, New York

 

Terri McFadden-Garden

MD  

Emory School of Medicine

Atlanta, Georgia

 

Jeretha McKinley

BA

National Program Director Health Connect One

Chicago, Illinois

 

Muswamba Mwamba

MS, MPH, IBCLC

Peer Dad Coordinator

Dallas, Texas

 

LaVonia Nelson

Tiny Babies Foundation

Atlanta, Georgia

 

Teresa Parker CLC

BLINKS

Atlanta, Georgia

V. Kuroji &

Chenniah Patrick

Author/Illustrator

JhaZamoraS Publishing, LLC.

Washington, DC

Anayah Sangodele- Ayoka

Journalist / Blogger, MomsRising

Brooklyn, New York

 

Tenesha Sellers

WIC Peer Counselor, Gwinnett Co., Georgia

 

Andrea Serano

Reaching Our Sisters Everywhere,

Atlanta, Georgia

 

Ursuline Singleton RD, LD, MPH,

USDHHS Office on Women's Health

Washington, DC

 

Becky Spencer

Ph.D
Baylor University
Dallas, Texas

 

 

Jordan Thierry

MA

Founder and Co-Director of the Black Fatherhood Project

Beaverton, Oregon

Kathryn Hall-Trujillo

MPH

Birthing Project USA

Albuquerque, New Mexico

 

 

Eric Walsh

MD, MPH Breastfeeding

Director of Public Health

Pasadena, California

Brandon Wilcher

&

Pastor Clifford Hunter

MAN UP

Dublin, Georgia

Michal Young

MD

Neonatologist

Howard University College of Medicine

Washington, DC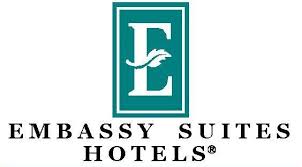 Embassy Suites Atlanta
267 Marietta St.
Atlanta, GA 30313
TEL: 404 - 223 - 2300
ROSE Group Rates: LIMITED SPACE AVAILABLE!!
Single: 133.00 Per Night
Double: 133.00 Per Night
Book online: 
http://embassysuites.hilton.com/en/es/groups/personalized/A/ATLESES-ROS-20130807/index.jhtml
COMPLIMENTARY DAILY FARE for all guests includes:
MORNING: A full American cooked-to-order breakfast at Ruth's Chris Steak House, overlooking the park.
EVENING: Manager's Reception serving your favorite beverages and hors d'oeuvres in the hotel's atrium lobby.
AMENITIES: Rooftop heated pool and Jacuzzi. State-of-the-art Precor Fitness Center and sauna.
PARKING: Overnight parking is valet only, currently charged at $29.00 per day.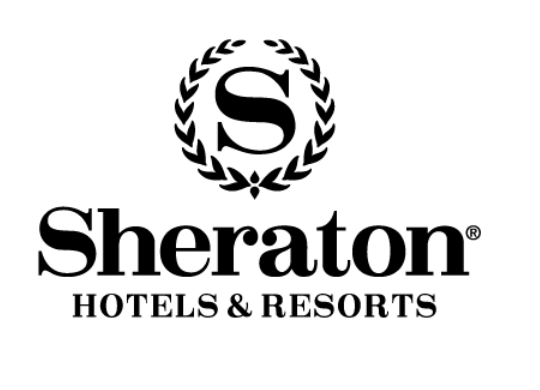 165 Courtland Street NE. Atlanta, GA 30303, United States Phone: (404) 659-6500
ROSE Group Rates
$119 per night
20 Rooms Available
https://www.starwoodmeeting.com/Book/reachingoursisterseverywhere 
When & Where

Embassy Suites
267 Marietta Street Northwest
Atlanta, GA 30313


Thursday, August 8, 2013 at 7:30 AM

-

Friday, August 9, 2013 at 3:30 PM (EDT)
Add to my calendar
Organizer
Reaching Our Sisters Everywhere (ROSE) is a member network that was founded to address breastfeeding disparities among people of color nationwide through culturally competent training, education, advocacy, and support. With a focus on increasing breastfeeding initiation and duration rates, ROSE seeks to normalize breastfeeding by serving as a catalyst that provides resources and networking opportunities for individuals and communities.
http://www.breastfeedingrose.org/