Organize Your Business for Profitable Growth

Monday, September 25, 2017 from 3:00 PM to 4:30 PM (EDT)
Event Details
Growing a business requires a vast array of skills and attributes such as critical thinking, talent management, tenacity, determination, etc. One skill that is consistently overlooked is organization. Spending time to get organized is often considered to be counterproductive and detrimental to the creative process necessary for an entrepreneur to be successful. This is far from the truth and this seminar will show you why.

At the conclusion of this session you will understand:
- How to establish the organizational mentality that is relevant for you to grow your business
- How to apply organization design principles to grow your company
- How to make your company organizationally effective
About Our Speaker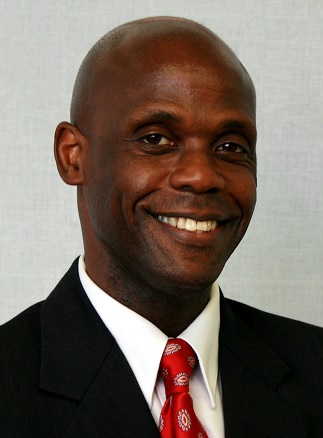 Russ Barnes
Senior Business Advisor at Systro Consulting,
USAF Colonel (retired), MBA, MS
Colonel Russ Barnes is a Senior Business Advisor for Systro Consulting, an organization design firm specializing in business strategy. He has more than 30 years experience drawn from military service, franchise ownership, academic programs and strategy consulting, focusing on small businesses. After retirement, Russ used CEO skills to grow his franchise territory to profitability. Company growth was based on a clear vision, an
effective team, delivering a quality product and maintaining a relentless focus on customer service. Col. Barnes received his bachelor's degree from Manhattan College, MBA from Embry-Riddle Aeronautical University, and MS degree in Strategic Studies from Air University. He is currently earning his PhD in Organization Development.
---
USF is an Equal Opportunity/ Equal Access/ Affirmative Action Institution. Please notify USF CONNECT, 3802 Spectrum Blvd., Suite 100, Tampa, FL, 33612, call 813-974-1082, or email Laurie Sullivan at laura75@usf.edu, a minimum of five (5) working days in advance, if an accommodation for a disability is required.
Disclaimer: The University of South Florida and USF Research Foundation, Inc. are committed to the free exchange of ideas, reasoned debate and intellectual dialogue. Speakers and scholars with a diversity of opinions, perspectives and professional experiences are invited to the campus to provide the community with important or differing points of view, some of which may be deemed controversial. The views, opinions and conclusions of those invited to speak on the campus do not necessarily reflect the views of the university administration or any other segment of the university community. Nor are those invited to speak on campus necessarily authorized agents or representatives of the University or Research Foundation. The use of University or Research Foundation facilities for an event or presentation does not constitute an endorsement by the University or Research Foundation of the views, opinions and conclusions of those invited to speak.
When & Where

Oak View Room
3802 Spectrum Boulevard
Tampa, FL 33612


Monday, September 25, 2017 from 3:00 PM to 4:30 PM (EDT)
Add to my calendar
Organizer
USF CONNECT is the business and economic development initiative of the University of South Florida (USF) that provides support for technology start-ups and serves as the point of entry for companies looking to do business with USF.
-  Drives economic development through several programs including Tampa Bay Technology Incubator (TBTI), Student Innovation Incubator (SII), and the Florida High Tech Corridor Council's (The Corridor) Matching Grants Research Program

-  Unites technology and talent with businesses throughout a 23 county region, providing access to top-tier research, faculty, students, inventors, local organizations, economic development councils, supporting industry and capital funding sources

-  Facilitates the needs of Tampa Bay's technology and bio/life sciences entrepreneurs throughout the business life cycle by providing professional amenities and resources for successful business development and technology commercialization