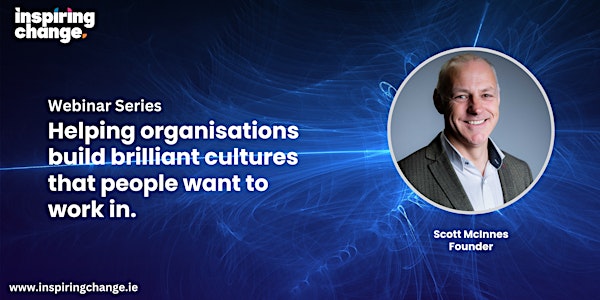 Organisational Success – as simple as VBC!
Learn what you need to do to create a values-based culture that people want to join and won't want to leave
About this event
People are a business's greatest asset but, today, many are struggling to hire and retain great people
What are they missing? The critical importance of values based cultures or VBCs?
But what is a values based culture? And how do you create one to ensure your people feel connected to your organisation and are willing to go that bit further for you and your customers?
Values-based cultures attract the right people - If your values are clear and compelling and form a core part of your organisation's culture, then you're going to attract like-minded employees who are more aligned with you, your existing employees and where you're all going
VBCs enable your strategy - No matter how good your business strategy is, if you don't have a culture to support it, it's not going to happen
… driving business performance – In strong cultures, employees have a clear view of your strategy, understand the role they play in delivering it and work in conditions that enable them to be their best
…. and reducing attrition – when people work somewhere that's aligned with their values, where there's a strong purpose so they know they're making a difference, then they won't want to leave and you stop hemorrhaging top talent
It isn't a NICE to have - it's a MUST have. In many ways, it's what will dictate the success of your organisation - whether you achieve your strategy, attract and retain the right people; grow revenue and profit; drive innovation and new thinking.
And it's everyone's responsibility – that said, it has to be driven from the top – Senior leaders are critical to success and their actions speak louder than words.
What we will cover:
What is a 'values based culture'?
Why is it important to your success?
Let's look at some organisations that have them
How do you create one in your organisation?
Q&A
About Scott McInnes:
Scott is an experienced communications professional with 25 years' experience in helping organisations in the public and private sectors to create stronger connections with their people.
From 2013 to 2017, Scott was Deputy Head of Internal Communications and Engagement at AIB where he worked with the executive team to align staff around the bank's vision and purpose, improve internal communication and drive a sense of belonging and pride.
In 2017 he founded Inspiring Change, specialising in helping clients to diagnose existing culture, identify desired culture and help them move from one to the other by designing engaging programmes of people-centred change.