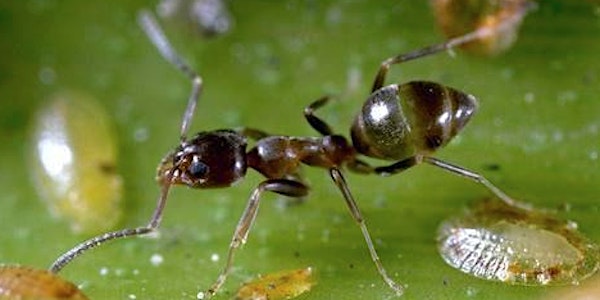 Organic Pest Control for the Home and Garden
Get your home & garden ready for fall with less toxic methods to prevent and fight pests.
By Suzanne Bontempo, Our Water Our World
When and where
Date and time
Thursday, October 22, 2020 · 4 - 5:30pm PDT
About this event
During the fall season, our homes and gardens seem especially prone to pests like ants, rats and mice. But don't reach for pesticides yet! Learn how to approach pests from a more holistic perspective with Suzanne Bontempo, a certified IPM Advocate, in association with Our Water Our World. We'll explore what attracts pests to your home and garden and what you can do to prevent them or get rid of them with good maintenance and less toxic methods.
This event is hosted by the Alameda Countywide Clean Water Program
About the organizer
Ok, so you just invested a bunch of time and money on planting your favorite gems in your garden only to discover that something is eating your them! Or you can't seem to understand why some plants in your garden grow really well, while others don't. Do you have a pest problem that you would like to learn how to solve without toxic pesticides? This class is for You!
Suzanne Bontempo has worked as a professional gardener for over 20 years, owns her own business; Plant Harmony, and is currently working as the program manager for Our Water Our World. As an expert garden and pest educator and IPM Advocate, she teaches people how to solve many of the pest problems we all face with a sustainable approach. Suzanne also specializes in teaching how to grow bountiful food gardens that are safe and healthy for you, your family and the environment.  For more information, visit: plantharmony.org