Description
Come join us for this one day extravaganza of organic ginseng, knowledge, experience and current events. Speakers include Joe Hollis: Asian, American ginseng and Jiaogulan. Marc Williams: Value added products including wild honey and wild ginseng. Joe Ager: NC ginseng legislation. Chip Carroll: Recent American Ginseng Summit. Robert Eidus: Alternative organic fungicides. Gary Kauffman: Ginseng law enforcement discussion. Ross Young will host. More speakers TBA. Please register and pay through Eventbrite or visit our event on Facebook at facebook.com/events/646482178849306/ to print and mail in the registration form along with a check to reserve your spot.
North Carolina Ginseng Association Presents -
The Organic Ginseng Marketplace

Agenda
8:30am-9:00am – Registration
9:00am – 9:30am - Welcome, Introduction, & Dedication
Ross Young, Director, Madison County, NC Cooperative Extension, & Katherine Schlosser, NC Plant Conservation Board
Ginseng Production and Farming in the Woods
9:30am – 10:30am - Definitions and Growing Techniques: Asian and American Ginseng plus Jiaogulan
Joe Hollis, Mountain Gardens
10:30am – 10:45am – Break
10:45am – 11:30am – American Ginseng: Current Trends, Issues and Insights
Chip Carroll, United Plant Savers & American Ginseng Pharm
11:30am – 12:30pm – Panel: Commercially Accepted Natural Fungicides and other Fungicides
Robert Eidus, NC Ginseng and Goldenseal Co., Chip Carroll, & Joe Hollis
12:30pm – 1:30pm – Lunch
1:15pm – 1:30pm – Storyteller: Terry Shinn, Native American Storyteller
Ginseng Poaching, Law Enforcement, and Recent Changes affecting Growers, Harvesters, Landowners, and our National Forests
1:30pm – 2:15pm – Value Added Ginseng Product Demo
Marc Williams, Plant Healers International
2:15pm – 3:15pm – Round Table: Ginseng Enforcement
Moderator: Gary Kauffman, Botanist/Plant Ecologist, USDA Forest Service, National Forests in NC
John Ager, Representative, District 115, North Carolina General Assembly
Katherine Schlosser, Chairperson, NC Plant Conservation Board
Jim Corbin, NCDA & CS Plant Protection Specialist, NC
Lieutenant A.E. Helton, NC Wildlife Resources Commission, District 9
Representative, Madison County Sheriff's Dept.
3:15pm - 3:30pm – Break
3:30pm – 4:30pm – Continue Round Table: Ginseng Enforcement and Discussion
4:30pm – 5:00pm – Closing Remarks, Robert Eidus, President, North Carolina Ginseng Association

Many Thanks to our Sponsors: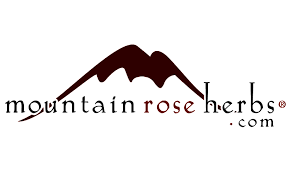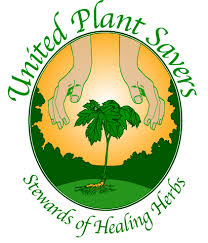 * NuMac Farms *
*North Carolina Natural Products Association* Promotional Sponsor