About this Event

Keynote Speakers
Prof Dave Snowden
Dave Snowden divides his time between two roles: founder Chief Scientific Officer of Cognitive Edge and the founder and Director of the Centre for Applied Complexity at the University of Wales. His work is international in nature and covers government and industry looking at complex issues relating to strategy and organisational decision making. He has pioneered a science based approach to organisations drawing on anthropology, neuroscience and complex adaptive systems theory. He is a popular and passionate keynote speaker on a range of subjects, and is well known for his pragmatic cynicism and iconoclastic style.
Andrea Tomasini
Andrea is one of the founders of agile42. His background includes experience in product development, system architecture, business and strategic analysis, lean coaching, organizational change, and agile leadership. Andrea has trained and coached a diverse range of teams and helped many companies in various industries in implementing agile methods like Scrum. These days, Andrea works primarily as a Strategic Coach, supporting Agile Leaders in the process of transforming their organization, strategy, and culture to achieve greater agility and resilience. Being an international expert in the area of Agile Leadership, he is currently pioneering data capture and analysis methods in complex organizational structures and working on a book on ORGANIC agility.
Other Speakers TBD...
Workshops
Recognizing the Complexity Domain of Your Problems
The Cynefin framework, introduced by Dave Snowden, provides a simple model to understand the types of problems and how to solve them. Using Cynefin and complexity thinking can accelerate organizational learning by recognizing the problem domain for a particular situation and knowing what class of solution is appropriate. Recognizing the complexity of a problem is a behavior that will enhance learning, and failing to recognize it may restrict learning within the community.
Interative and Incremental Approach to Change Management (Strategy Map)
Today's markets move too fast to predict long-term change initiatives. In this workshop, we will develop an iterative approach to mapping your change strategy that will let you get started in minutes and will adapt to changes in the months and years ahead.
Understanding Your Organization's Leadership Archetypes
Different situations can call for different leadership styles. Do you know what your teams' preferred leadership styles are? This workshop will teach an exercise you can take back to your team to learn from them how they view leadership's successes and failures.
More TBD...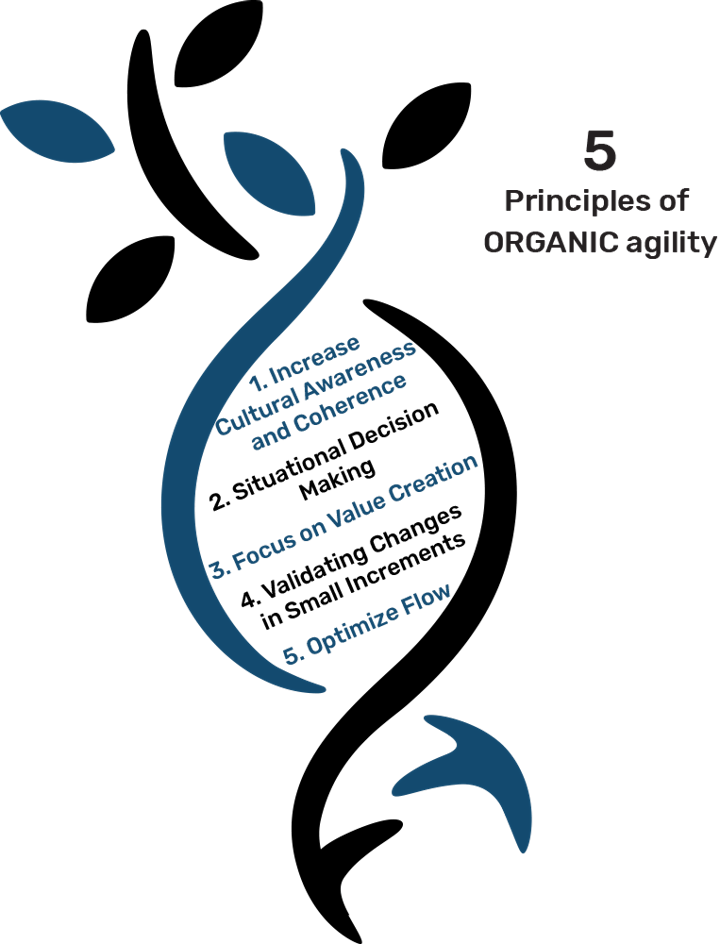 FAQs
Q: What is the refund policy?
Cancellations:
We can honor requests for refunds made at least 1 week before the event, but a $50 cancellation fee will be charged. Unfortunately, we cannot give refunds requested less than 1 week before the event. (In some cases of extenuating personal circumstances, we may be able to offer more lenient refund terms.) We will respond to all refund requests as quickly as possible, but no later than five days after receiving the request.
If you need assistance or have other questions, write to na-office@agile42.com.
Exception:
If agile42 has to cancel the conference for any reason, you will receive a 100% refund.
Q: Is my registration/ticket transferrable to another person?
If you have already purchased a registration but find that you can't attend the event, you can transfer it to another individual. Please notify us and this can be done at any time free of charge.
Contact Us: If you have any questions or concerns, we encourage you to contact our friendly team at na-office@agile42.com. We will do our best to assist you.
Disclaimer: agile42 reserves the right to change venue or cancel any course for reasons including, but not limited to, speaker illness or bad weather. In the event of cancellation, we will offer a refund or transfer to one of our training courses.