Oregon Wild Fundraiser + Wolf Puppet Show by The Far Woods
Description
Join us for an inspirational evening under the stars, raising money for Oregon Wild and the 137 known wolves living in Oregon.
Saturday, September 21st, 2019.
5:30pm-8:30pm
The Croft Farm, Sauvie Island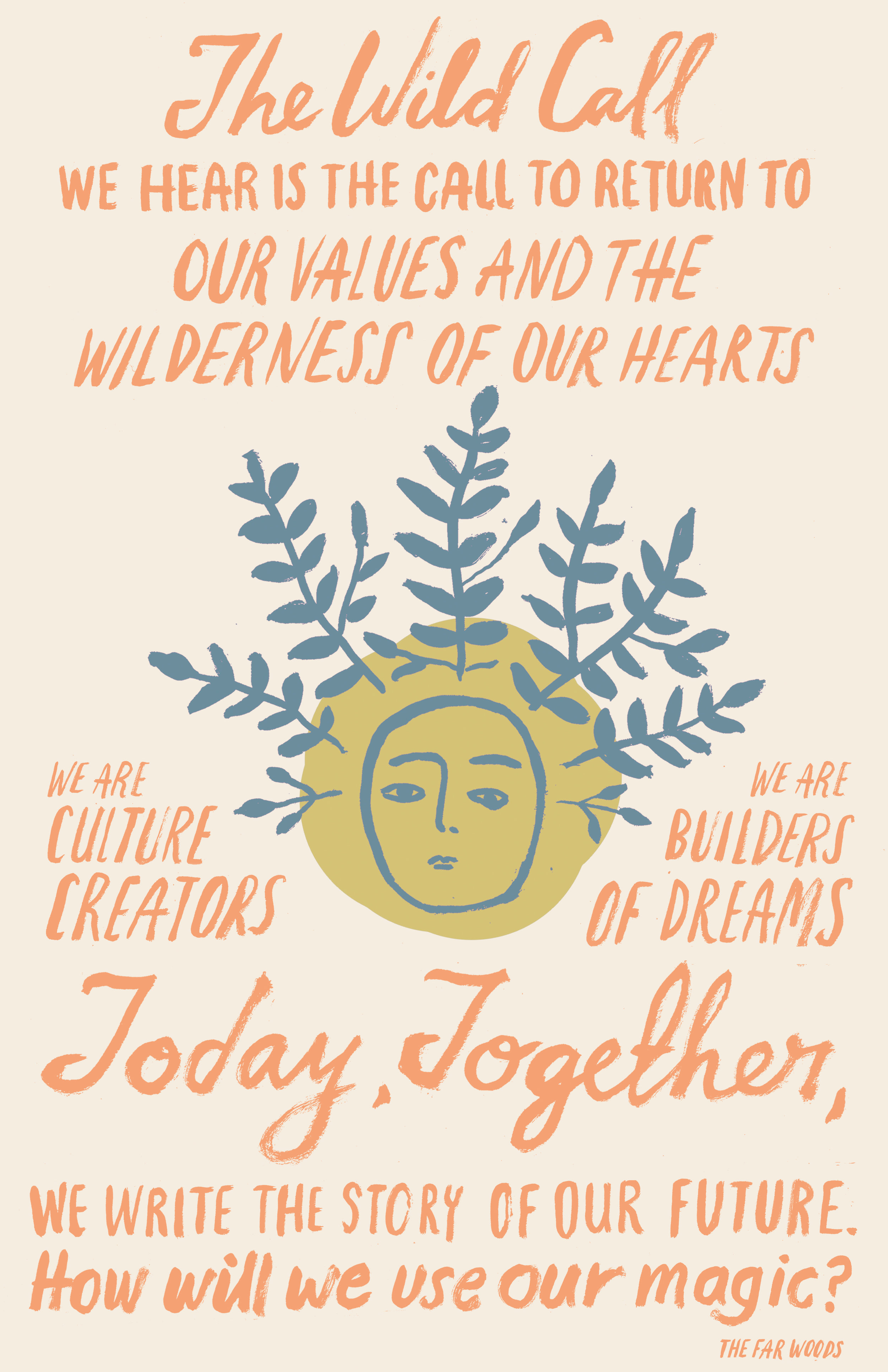 We must act fast and passionately to protect our Oregon creatures, ecosystems, and wild spaces. And Oregon Wild is on the front lines fighting hard for all of the most important environmental concerns in our state including wolves, salmon, fresh water, public lands, and watersheds. But the fight is intense and they desperately need the public's support. We aim to raise $10,000 in one evening for Oregon's largest conservation nonprofit - and we really need your help. Please come and help us reach our goal, and if you cannot make it, please do still donate under the "Donation" button (click "Ticket" and then make a donation).
Schedule:
5:30-6:15pm: Happy Hour + light snacks (included in your donation)
6:15-7pm: Food Trucks for dinner (not included, cash or card accepted)
7-8pm: A few special guests will update us on Oregon's conservation concerns and triumphs
8:10pm: Shadow Wolf Puppet Show by The Far Woods (not to be missed)
8:25pm: Closing remarks, Artist Chat, and final call to donate/give more
The details:
+ Please carpool. Or take Bus 16 to the island and walk the final 1/2 mile
+ Please bring your own plate, silverware, glass, and napkin.
+ $25 minimum donation (per person) to attend. But please give more if you can either (1) at the time of purchasing your ticket on eventbrite under "Oregon Wild Donation" or (2) at the event itself. Our goal is $10,000!
+ All questions can be emailed to Vail Fletcher (cvfletch@gmail.com)
This will be a magical evening of hope and joy. Please come learn and connect.
The Far Woods (thefarwoods.com) artwork is being used for all promotions for this fundraiser (including both images in this invite), and will be available to purchase at the event. Sonya and Nina Montenegro, the designers and makers of The Far Woods. Their studio is situated on a small organic farm outside of Portland, Oregon.
From Nina and Sonya: The things we make reflect our deepest desires about the world. We seek to contribute to a great Culture Shift in which there is a land ethic, a reverence for nature, a rejection of the dominant throw-away mentality, and direct connection to where our food and the things we use come from. Many of our artworks serve as educational tools and inspiration for reconnection to nature, food, and community. Our practice crosses disciplines, including teaching handcraft skills, beekeeping, and growing food, to work toward an ecologically-viable and socially-just future.