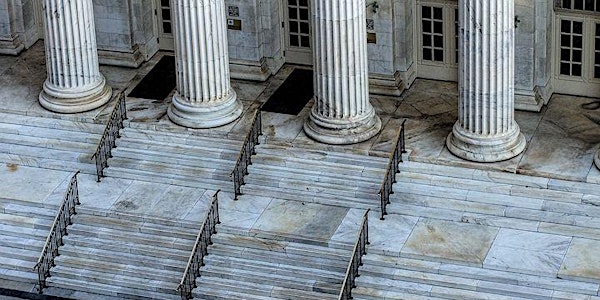 Oregon eService
Refund Policy
Refunds up to 7 days before event
Description
1.25 Practical Skills MCLE Credits
OSB Program No. 6724*11
This CLE is for experts and novices alike - an opportunity to polish skills and apply tips straight from the courthouse - or understand eService from the ground up. Topics include:
Using eService
How to eServe in four easy steps
Service of process in the eFiling world: UTCR 21.100
Six compelling reasons to use eService
Identifying eService Exceptions
To eServe or not to eServe
Responding to Service Contact Issues
Requirements of UTCR 21.100(2)(a)
Pursuing sanctions under UTCR 1.090(2)
Best practice recommendations
Deliberating the Case of: eService vs. Service by Email
UTCR 21.100(4) vs. ORCP 9G
Pros, cons, and myths of service by email
Best practice recommendations
Drawing on Courthouse Wisdom: Do's and Don'ts
How to use the "filing on behalf of" field
Should you or shouldn't you serve yourself?
Multiple service methods
How to copy firm members on filings
Proper Certificates of Service
Getting Help and Improving eFile & Serve
Get assistance and give your input
Date/Time/Location
Wednesday, June 6, 2018 from 10:00 a.m. to 11:15 a.m. Pacific Time. This is a live, online webinar.
Who Should Attend?
Lawyers, office administrators, or staff - anyone interested in improving their knowledge of eService, UTCR Chapter 21, ORCP 9G, and the related challenges of Oregon eCourt.
Group Discounts
Discounts available to firms who wish to register 5 or more attendees. Contact organizer to arrange a discount code before registering: beverly@oregonlawpracticemanagement.org.
Does the Program Include Written Materials?
Yes. Written materials will be distributed electronically to attendees.
Ask Questions/Live Polling
Questions are welcome during the live event. Attendees are also encouraged to participate in live, anonymous polling.