Oregon Adventist Men's Chorus 23rd Annual Spring Concert, May 13, 2017
Description
The Oregon Adventist Men's Chorus presents its
23rd Annual Spring Concert
5:00 p.m., Saturday, May 13, 2017
At the Adventist Community Church of Vancouver
9711 NE St Johns Rd., Vancouver, WA 98665
The Oregon Adventist Men's Chorus under the direction of conductor Ben Purvis continues its annual tradition of inspiring music. New selections will be presented along with old favorites in OAMC's trademark style with the power of this large choir of 80 – 100 men's voices.
Men from several western states make up the Oregon Adventist Men's chorus ranging from high school students to octogenarians. The chorus has presented concert tours in Canada, the Philippines, Tanzania, South Africa, and Romania and has performing chapters in Spain and Romania.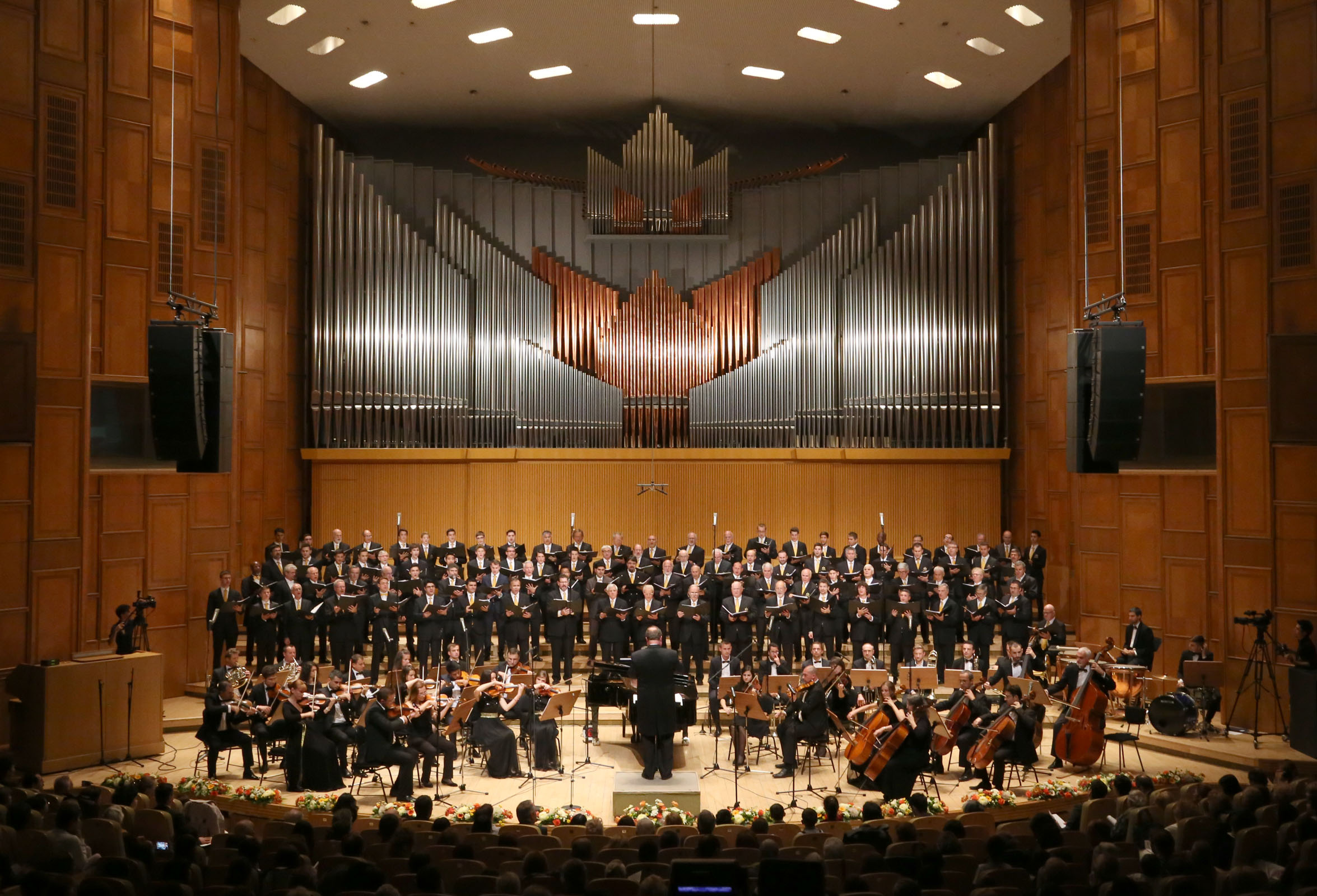 This picture is from OAMC's concert in the famed Radio Hall in Bucharest, Romania in 2014. The choir was joined by singers from five countries. This summer OAMC will travel to Ukraine for a concert tour where they will be joined by singers from Ukraine, Romania, South Africa and Spain.
Seating for this free concert is limited and tickets are required for reserved seating. Those arriving without tickets may not be seated until 15 minutes before the concert (unless tickets are returned) and only if seats are available.
To reserve free tickets click the "Register" button above. Your tickets will be sent to the email address you provide.
Go to www.oamc.org for more information about the Oregon Adventist Men's Chorus and this concert.