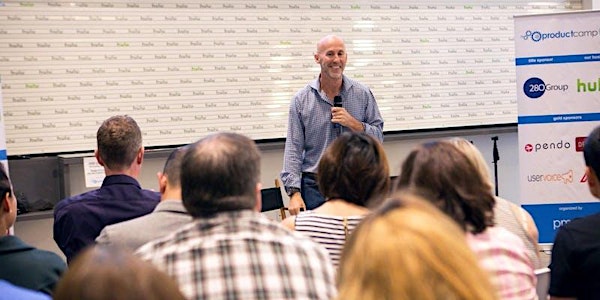 Ordinary People, Extraordinary Results by Marty Cagan
When and where
Location
Intuit, Building 9 2600 Casey Ave Mountain View, CA 94043
Description
Come hear product management expert and author Marty Cagan share his advice on "Ordinary People, Extraordinary Results."

Marty's talk will discuss the critical traits and behaviors of many of our industry's best product teams. Marty has had the good fortune of working with many of the best technology product teams in the world. People creating the products you use and love every day. Teams that are literally changing the world. Marty has learned there is a profound difference between how the very best product companies create technology products, and the rest. And not just minor differences. Everything from how the leaders behave, to the level of empowerment of teams, to how the organization thinks about funding, staffing and producing products, down to how product, design and engineering collaborate to discover effective solutions for their customers.

For those that have not yet had the opportunity to participate in, or observe a strong product team up close, Marty will give you a glimpse into some of the important differences that distinguish the best product teams from the rest.
Join us for dinner, a great talk, and inspiring conversations.
About Marty Cagan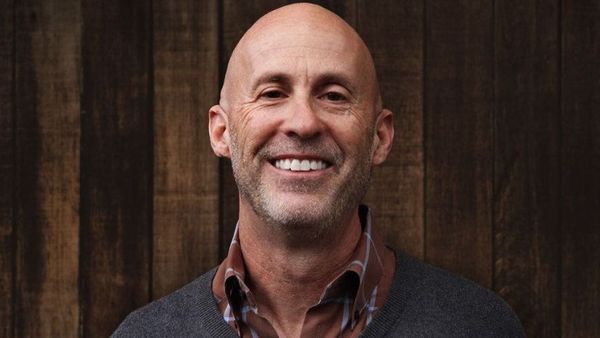 Before founding the Silicon Valley Product Group to pursue his interests in helping others create successful products through his writing, speaking, advising and coaching, Marty Cagan served as an executive responsible for defining and building products for some of the most successful companies in the world, including HP, Netscape Communications, and eBay. Marty began his career with a decade as a software developer at HP Laboratories conducting research on software technology, and building several software products for other software developers.
As part of his work with SVPG, Marty is an invited speaker at major conferences and top companies across the globe. Marty is the also the author of the book "INSPIRED: How To Create Tech Products Customers Love."
Raffle Prizes
After the talk, we will be giving away copies of the 2nd edition of Marty's bestselling book Inspired.
Schedule
6:00 to 6:30: Check-in and networking over dinner
6:30 to 8:00: Marty's talk plus Q&A
8:00 to 8:30 Prize raffle followed by networking
Note: tickets are non-refundable.
About our Sponsors

Our sponsor UserTesting enables companies to put their customers at the center of every business decision by leveraging the power of human insights. Through our platform, product & design, marketing, and UX teams connect with their exact target customer in a matter of hours and uncover actionable insights that drive ROI. Learn more at usertesting.com.

Our sponsor Amplitude provides product analytics to help you build better products. Learn more at amplitude.com.

Our sponsor Pendo helps product teams deliver software users love. Pendo captures product usage patterns and user feedback, and lets you communicate in-app to onboard, educate and guide users to value. Learn more at www.pendo.io.

Our sponsor UserVoice combines feedback from multiple sources and teams to give product managers a singular, complete view of customer feedback. Save time, shorten research cycles, and ship the right functionality, faster. Learn more at uservoice.com.


Our sponsor Sam's Club is hiring product managers and designers. Learn more at http://bit.ly/sams-pm-ux.

Our sponsor Balsamiq is the easiest way to wireframe your product ideas. Learn more at balsamiq.com.

A big thank you to Intuit for providing the space for our event!

Our sponsor Coreography provides corporate video and webinar solutions. Learn more at coreography.com.