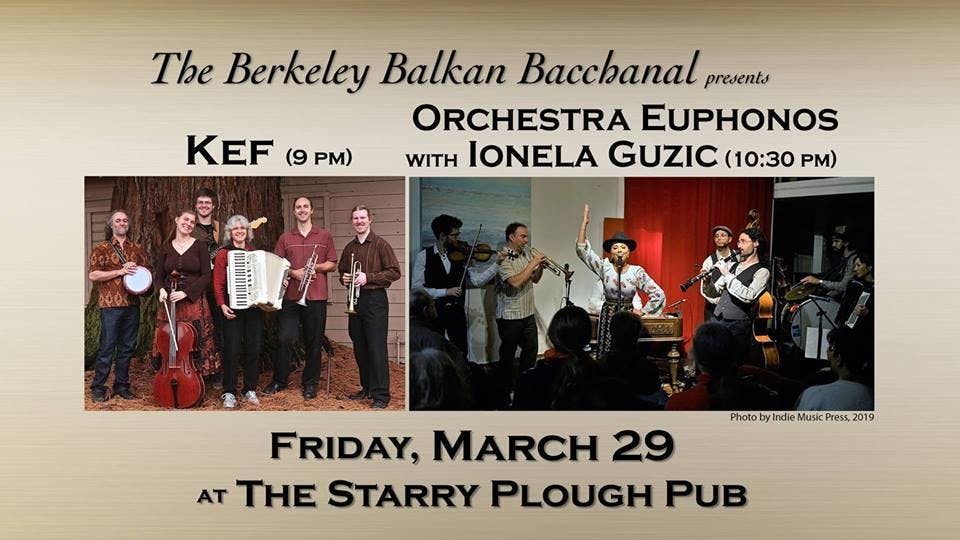 About this Event
The Berkeley Balkan Bacchanal Presents Orchestra Euphonos and Kef for an EXTRA bacchanal in March.
Doors at 8:00pm; Show at 9:00pm. Admission: $12-15 at the door. Kitchen closes at 10:00 pm (ages 21+ thereafter)
The Berkeley Balkan Bacchanal presents a new rotation of bands the Starry Plough Pub every month. Berkeley Balkan Bacchanal is a concert series featuring the other-worldy talent of musicians from the Bay Area and beyond performing Eastern European folk music. A hub in the Bay Area Balkan music scene, the bacchanal provides a platform for a community of performers, folk dancers, regular attendants and new friends to revel together every month since 2011.