This is a mandatory judging seminar for anyone interested in judging at the 2022 show. 3 dates are available.
About this event
The Ohio Region Classic Car Club of America is pleased to announce our upcoming judging seminars in preparation for the 2022 Father's Day Show. Attending one of the seminars is mandatory for all judges as we prepare for the 2022 Father's Day show.
All judges, whether fully restored or still in primer, are asked to RSVP for one of three available seminars. Each seminar will be the same, but we are hoping to accommodate more participants by offering more dates. We ask you to choose ONE that suits your schedule and sign up today.
We will have the opportunity to go through the expectations and requirements of our show as well as the chance to do some hands-on judging practice in the Harwood Motors Showroom. As Bob Brown passes the torch to Matt Harwood, we want to make sure we continue to have a strong team of judges moving forward.
Kindly RSVP by selecting the appropriate date and ticket type. There are a few questions to answer which will help us to better prepare for the seminars and show. Remember, this is for new and returning judges. Please feel free to share this message and link with anyone you think would like to be a judge and to join us for training, camaraderie, and refreshments!
If you have any questions at all, please send them to events@orccca.com or leave a message on 440-482-0868 and we will respond as soon as possible.
Sincerely,
ORCCCA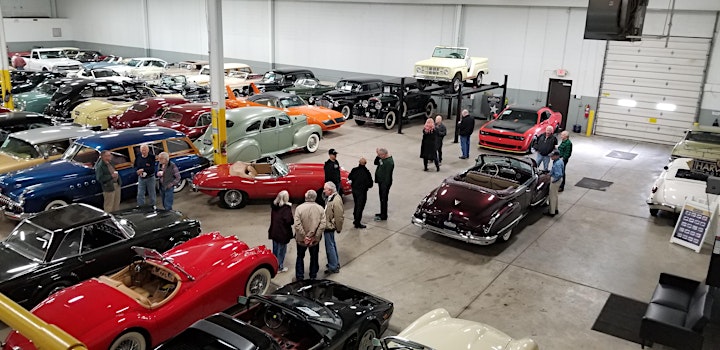 Organizer of ORCCCA Judging Seminar for 2022 Show
The Ohio Region Classic Car Club was founded in 1954, and ever since has celebrated the world's finest automobiles from 1915 to 1948. With more than 170 members and 100 associate members, the Ohio Region hosts car-related events year-round, all designed to promote the preservation of the world's most remarkable automobiles. Ranging from the annual Stan Hywet Father's Day Car Show to numerous driving tours, technical seminars, and social events, the club emphasizes driving and enjoying these special cars as well as the camaraderie that comes with it.