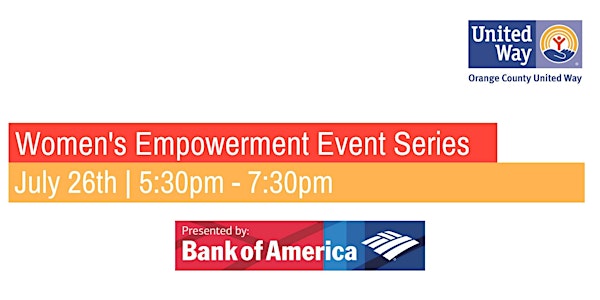 Orange County United Way & Bank of America: Women's Empowerment Series
When and where
Location
The Lincoln Experience Center Fashion Island 139 Newport Center Drive Newport Beach, CA 92660
Description
"Investing in women is an investment in the future. We work every day in support of gender equality." - Anne Finucane, Vice Chairman Bank of America

Join Orange County United Way Women United and Bank of America for a 3-part Women's Empowerment Series entitled, Local, Global, and Me. Learn how women locally and globally get actively engaged in their civic, business, and giving communities.
Our panel of experts will discuss the impact of corporate engagement locally and how being philanthropic can impact your business and community.
When:
Wednesday, July 26, 2017
5:30 PM - 7:30 PM
Location:
The Lincoln Experience Center in Fashion Island
139 Newport Center Drive
Newport Beach, CA 92260
Agenda:
5:30-6:00 Check-in/Networking
6:00-6:10 Welcome/Opening Remarks
6:10-7:00 Panel Discussion/Q&A
7:00-7:30 Closing/Networking
Appetizers and wine will be provided by Sally Ann Catering.
Generously sponsored by:

PANEL: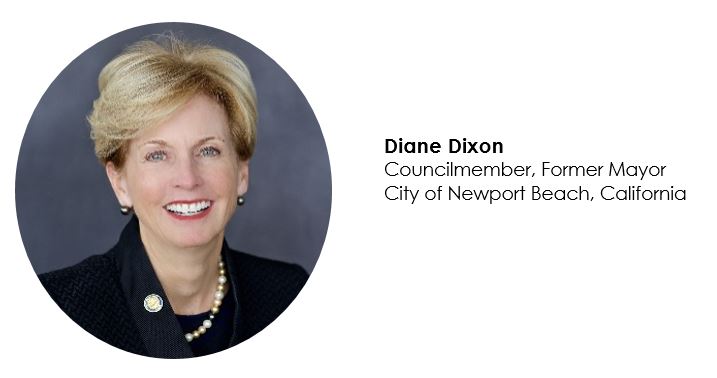 Current, Councilmember, City of Newport Beach. Elected Mayor December 2015. Elected to the Newport Beach City Council to represent District 1 (Balboa Peninsula) in 2014. Prior to serving in public office, she served for over 30 years as a senior executive in public and private company leadership responsible for global strategic communications including public relations, media relations, marketing communications, brand strategy, corporate philanthropy, community relations, government relations, and public affairs. In addition, Diane has been a part of Speak up Newport, United Way of Greater Los Angeles, Lido Isle Community Association, World Affairs Council, Lincoln Club of Orange County, and YMCA Metropolitan Los Angeles.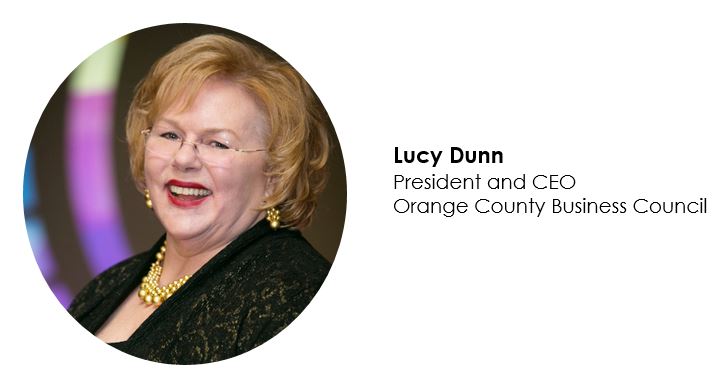 Lucy Dunn is President and CEO of Orange County Business Council, where she leads a dynamic organization of business members, working with academia and government, to assure the region's economic and high quality of life. Before joining the Business Council, Lucy served as Director of the California Department of Housing and Community Development in 2004. In 2008, she was appointed to the California Transportation Commission by Governor Schwarzenegger, reappointed twice by Governor Brown, and in 2015 was elected its chair. She also serves on numerous boards including California Economic Summit, Mobility 21, Pacific Symphony, Bolsa Chica Conservancy, and UCI Foundation. Lucy also represents Orange County on the Ontario International Airport Authority dedicated to improving air service for all of Southern California. She is the recipient of numerous honors and awards including Orange County Business Journal's "Women in Business" award, Women in Transportation's "Woman of the Year" award, Southern California Leadership Network's Public Sector Leader of the Year, and the prestigious "Vision and Visionaries" Award from Cal-State University, Fullerton.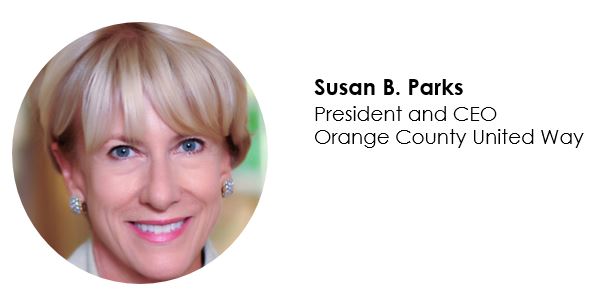 Sue Parks is an executive with nearly four decades of experience working in business as well as serving in various nonprofit leadership roles. This includes her significant volunteer contributions to Orange County United Way, most recently as Board Chair. For the past 13 years, Sue has served as the CEO and Co-founder of iCount Wellness at WalkStyles Inc., a leading corporate wellness program that integrates wellness into organizational culture. Prior to this position, Sue held executive roles in several Fortune 500 and 1000 companies including Kinkos, Gateway, Inc., USWest, and Zellerback Paper (a Mead Company). Sue Parks will be appointed the new President and CEO of Orange County United Way, effective June 19, 2017.
MODERATOR: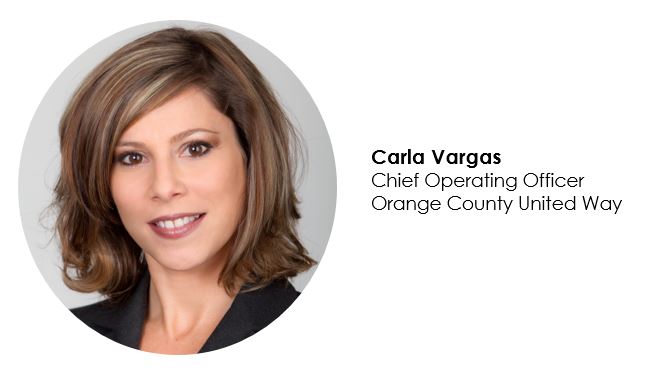 Carla Vargas is the Chief Operating Officer for Orange County United Way. Formerly Senior Vice President of Community Impact, Carla has served on the United Way staff since 1999. Her new role provides added significance as the organization advances in the community to increase graduation rates, stabilize families financially and improve the health and housing of children and families across the county. Her leadership and strategic vision have added tremendous value to United Way. Her evolving roles in virtually every aspect of our business have given her breadth and depth to strengthen our position among non-profit organizations, businesses, elected officials, high level funding partners and stakeholders.