Orange County Summit on Semiconductors and Information Technology

Thursday, February 6, 2014 from 2:00 PM to 6:30 PM (PST)
Who's Going

Loading your connections...
3 of your friends are going.
Share it to get more people on board!
Share

Sara Haughty
San Francisco, California

Luke Picard
London, United Kingdom

Rick Vespucio
Florence, Italy
Event Details




We may be approaching the theoretical limits of Moore's Law, but the technological advances in the semiconductor and information technology industries show no signs of slowing down – and Orange County is one of the most vibrant epicenters of innovation in the entire world.
The "Semiconductor" and "Information Technology" regional innovation clusters are responsible for thousands of jobs and countless innovations that have impacted the Orange County economy.  The dynamics of this industry segment are incredibly swift and accelerating.
At this event, partnered with global semiconductor and IT powerhouses Broadcom, Microsemi, The California Institute of Technology and Telecommunications, The Henry Samueli School of Engineering UCI and Experian, we will explore the emerging trends in this important vertical and identify the direction so that as innovators, we can anticipate change and create opportunity. 
Join us with Microsemi CEO, Jim Peterson, Broadcom Vice President of Engineering Mehdi Hatamian, Experian President of Consumer Services, Guy Abramo, and Calit2 Director GP Li – along with two expert panels as we explore the changing landscape of microelectronics in Orange County and what we can do to be best prepared for the future.
* If unable to register on Eventbrite walk-ins will be accepted. 
Agenda:
2:00-2:30 Registration
2:30-3:15 Keynote 
3:15-4:15 Security Panel
4:15-4:30 Break
4:30-5:30 Medical Applications of Semiconductors
5:30-6:00 Closing Remarks
6:00-6:30 Reception
Is Data Security a Fantasy? – Where is the real divide between security and transparency?
This panel is moderated by Guy Abramo, the President of Experian's Consumer Services Division.  Along with Michael Brummer, Vice President of Experian's Data Breach Resolution group, Raouf Halim, ex-CEO of Orange County networking giant, Mindspeed, Krishna Marella, Deloitte's Senior Manager of Security and Privacy, and Michael O'Neil, a partner at K&L Gates focusing on security, information technology, privacy, and federal policy, this panel will focus on the various aspects of data security and explore best practices and limitations through actual, real life examples.
Rarely has such a well informed and diverse panel of subject matter experts presented in concert on this timely and important topic. 
The Convergence of Orange County's Two Primary Innovation Clusters: Life Science and Information Technology
This panel, moderated by Bruce Feuchter, a Life Science industry veteran from Orange County's Stradling Law Firm will explore the rise of Orange County's newest regional innovation cluster – life science information technology.  Along with the director of UCI's California Institute for Technology and Telecommunications, G.P. Li,  Microsemi's Executive Vice President and Chief Strategy Officer, Steve Litchfield, and David Pyrce, a pioneer in the development of information technology based personalized therapies for the treatment of cancer, this panel will explore how these two previously independent verticals are merging to create the next wave in Orange County technological innovation.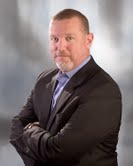 Guy Abramo - President of Direct-to-Consumer, Experian Consumer Services
Guy Abramo is President of the Consumer Business at Experian Consumer Services. He is responsible for General Management of the company's diverse retail credit and identity theft protection websites, including the freecreditreport, freecreditscore and ProtectmyID brands. He joined Experian in May 2011 as Senior Vice President, eCommerce and Revenue. In that role he was responsible for digital marketing for the retail websites as well as general management of the "white label" services business to large commercial banking clients.

Prior to joining Experian, Guy served as President and General Manager of Tallan, Inc., a nationwide professional services firm. Founded in 1985, Tallan specializes in ecommerce applications and custom software design & development for large enterprise clients.

Guy also served as Executive Vice President, Worldwide and Chief Strategy and Information Officer at Ingram Micro. During his tenure at Ingram, he was the chief architect of the company's business and technology strategies. His responsibilities included the worldwide IT, corporate marketing, and strategic planning teams.

Previously, Guy served three years as Managing Director at KPMG Consulting and the leader of the marketing and business intelligence practice. He was a member of the firms' Technology Leadership Council and co-founder of the Center for Data Insight data mining and marketing automation lab at Northern Arizona University. 

In addition, he was a twelve year veteran of the Mobil Oil Corporation. At Mobil, he served in a number of positions across both operating and headquarters divisions. He began his career there in Research and Development and later served in a number of roles in the Americas Marketing and Refining Division including Manager of Marketing Services, Assistant Gasoline Business Manager and Manager of Administration and Controls.

Guy has a BS in Chemical Engineering from the New Jersey Institute of Technology and an MBA from Georgetown University.
Nicolaos G. Alexopoulos, Ph.D. - Vice President, Antennas, RF Technologies and University Relations - Broadcom Corporation
Nicolaos G. Alexopoulos was born in Athens, Greece, in 1942. He graduated from the 8thGymnasium in 1959. He obtained the BSEE (1964), MSEE (1967), PhD (1968) in Electrical Engineering from the University of Michigan, Ann Arbor, Michigan. He has received two IEEE Best Journal Paper Awards(1985,1998). He is a Fellow of the IEEE and he was elected to the United States National Academy of Engineering, "For contributions to microwave circuits, antennas, and structures for low observable technologies, and for contributions in engineering education".  He has served as Chair of the Electrical Engineering Department at UCLA (1987-1992)) and Dean of the Henry Samueli School of Engineering at UC Irvine (1997-2008). He has published more than 300 journal and refereed conference publications abstracts and book chapters. He has 11 Issued Patents and more than 20 pending. He has been with Broadcom Corporation since August 1, 2008, where he is Vice President for RF Technologies, Antennas and University Relations.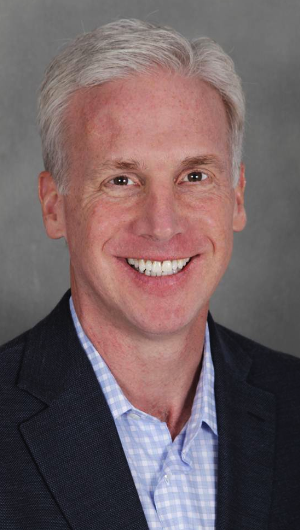 Michael Bruemmer - Vice President - Experian Data Breach Resolution
Michael Bruemmer is Vice President of the Experian® Data Breach Resolution group at Experian Consumer Services, the leading provider of online consumer credit reports, credit scores, credit monitoring, other credit-related information, and protection products. With more than 25 years in the industry, Michael brings a wealth of knowledge related to business operations and development in the identity theft and fraud resolution space where he has educated businesses of all sizes and sectors through pre-breach and breach response planning and delivery, including notification, call center and identity protection services. Michael maintains a practical and cooperative approach to partnering with some of the largest and most complex organizations to address their data breach preparation and resolution needs. By applying his experience as a General Manager in the Manufacturing Industry as well as in Global Operations he has a keen insight into the complexities and regulatory standards many organizations face when it comes to data privacy and security.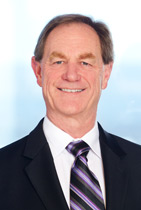 Bruce Feuchter - Shareholder, Stradling
Bruce Feuchter is a shareholder in Stradling's corporate law practice. He is a member of the firm's board of directors, has practiced at Stradling since 1981. He specializes in corporate securities, as well as corporate and general finance transactions. His clients include investors and both publicly and privately held companies at various stages of their existence. A highly sought after adviser and counselor, Mr. Feuchter has developed a solid reputation for his ability to see early stage companies through to successful exits. Mr. Feuchter also represents many companies in their venture financings and has represented venture capital funds in their investments with emerging growth companies. He is well-known and respected in the emerging growth life science and technology community for representing companies in their initial public offerings.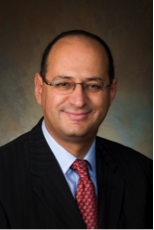 Raouf Halim - CEO, Mindspeed Technologies
Raouf Y. Halim is chief executive officer of Mindspeed Technologies, Inc. (NASDAQ: MSPD), a leading supplier of communications semiconductor and software solutions for network infrastructure equipment. He directs an experienced management team and oversees Mindspeed's strategic direction. As the CEO and a board member of a NASDAQ-listed company, Mr. Halim has over 10 years of experience in corporate strategy development, M&A and post-SOX governance.  Mr. Halim is an independent thinker who is able to act decisively in fast-moving environments. Prior to his appointment as CEO of Mindspeed, Mr. Halim was senior vice president and general manager of the network access division of Conexant Systems, Inc., formerly Rockwell Semiconductor Systems. This division was spun-off from Conexant as Mindspeed Technologies, Inc. in June 2003. Mr. Halim joined Rockwell in 1991 and held a number of increasingly senior business and technical positions, including vice president, VLSI engineering. He began his career at Hayes Microcomputer Products in 1985, where he was responsible for advanced product definition, and development of custom high-speed modem ASICs. 
Mehdi Hatamian, Ph.D. - Vice President of Engineering for Microelectronics - Broadcom Corporations
Mehdi Hatamian received his M.S. and Ph.D. degrees in Electrical Engineering from the University of Michigan in Ann Arbor, in 1978 and 1982 respectively. From 1978 to 1982, he worked for NASA's Space Shuttle program, developing hardware and software designs to support in‐flight biomedical experiments. From 1982 to 1991, he was a member of the Visual Communications Research and the VLSI Systems Research departments of Bell Laboratories, where he was named Distinguished Member of the Technical Staff in 1988. From 1991 to 1996, he was Vice President of Technology at Silicon Design Experts (SDE), Inc., a company he co‐founded. SDE was acquired by Level One Corp. in 1996 which was later acquired by Intel Corp. Since 1996, he has been with Broadcom Corporation where he is currently the Vice President of Engineering for Microelectronics. Broadcom Corporation employs more than 12,000 people worldwide and is one the largest fabless semiconductor companies in the world. Dr. Hatamian's areas of expertise are high‐speed VLSI signal processing, image processing and compression, full‐custom and low power circuit and architecture design, adaptive filtering, Gigabit Ethernet transceiver design, high‐density deep sub‐micron CMOS design, high temperature superconductors, and biomedical electronics. He has published 50 papers in his areas of expertise and holds 92 issued patents with several patents pending. He is a Fellow member of the Institute of Electrical and Electronics Engineers (IEEE). Dr. Hatamian received the "#1 Patent Holder" award from Broadcom Corp. for 2005‐06 and 2006‐07, and the Broadcom Fellow award in 2011. He received the University of Michigan's ECE Division Alumni Merit Award in 2008. He has participated in numerous national and international conferences and other professional activities in his field as keynote speaker, organizer, session chair, panelist, invited lecturer, and moderator.
G.P. Li, Ph.D. - Professor, UCI The Henry Samueli School of Engineering, Director, Calit2, Director, Integrated Nanosystems Research Facility
G. P. Li is a professor at the University of California, Irvine, with appointments in three departments: Electrical Engineering and Computer Science, Chemical Engineering and Materials Science, and Biomedical Engineering. At UCI, he also serves as California Institute for Telecommunications and Information Technology (Calit2) division director and director of the Integrated Nanosystems Research Facility in The Henry Samueli School of Engineering. Li holds 24 U.S. patents with additional 12 patents pending, and has published more than 300 research papers. During his tenure as a research staff member and manager of the technology group at IBM's T. J. Watson Research Center (1983-1988), Li chaired a committee charged with defining IBM's semiconductor technology roadmap beyond the year 2000. Li received an outstanding research contribution award from IBM (1987), two outstanding engineering professor awards from UCI (1997 and 2001), the UCI Innovators Award (2005), best paper award from the ITC International Telemetering Conference (2005), and outstanding Asian American and Pacific Islander Community Leaders and Role Models award by the Asian Business Association of Orange County (2009). Li has been involved in several startup companies as a co-founder or member of the technical advisory board. Currently, he also directs TechPortal, a technology business incubator housed at the UCI division of Calit2, which supports and nurtures young companies and university researchers commercializing their technologies.   His current research interests focus on developing technologies for efficient energy utilization and consumption, and e-health (empowering human health and wellness with IT/communication and sensor/biofeedback technologies).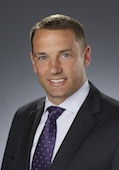 Steven Litchfield - Executive Vice Presidnt & Chief Strategy Officer, Microsemi
Steven Litchfield was appointed executive vice president and chief strategy officer of Microsemi Corporation in 2009. Prior to this position, he was responsible for its high performance analog mixed signal business, as well as the product lines added with Microsemi's acquisition of PowerDsine Ltd. Litchfield joined Microsemi in 2001 and has served as vice president of corporate marketing and business development, as well as executive vice president of analog mixed signal group. Litchfield came to Microsemi from Banc of America Securities, where he was a semiconductor research analyst. He also worked as an engineering manager at Toyota Motor Corporation.  

Krishna Marella - Senior Manager, Deloitte & Touche LLP
Krishna is a senior manager with the Security & Privacy practice at Deloitte. He has over 10 years of security consulting experience at Deloitte and advises clients on a wide array of business and technology issues. Krishna serves some of Deloitte's largest clients in the Technology industry within the U.S. West region and has successfully helped them enhance the security posture of their products, protect intellectual property and address cyber security risks. Since 2010, Krishna has focused on building Deloitte's cloud capabilities including risk, compliance and security solutions and services. Prior to joining Deloitte, Krishna has served in various software development and system architecture roles at Sony Pictures Entertainment and a Silicon Valley start-up company. He has a strong technical background that is characterized by years of programming and software engineering experience towards development of commercial software and design & implementation of internet portals. Krishna has a M.S. degree in Electrical and Computer Engineering from Michigan State University. He is a Certified Information Systems Security Professional (CISSP) and a Certified Secure Software Lifecycle Professional (CSSLP).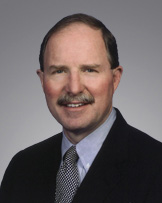 Michael O'Niell - Partner, K&L Gates
Michael O'Neil's practice focuses on international trade, security, information technology, privacy and federal policy.  He advises foreign and domestic clients on both regulatory and legislative solutions.  His recent work has involved counseling U.S. and foreign parties on investment in the U.S., and assisting a range of U.S. clients on critical infrastructure protection, privacy, trade compliance, and Congressional investigations. Michael also serves as the North American Director of the Trilateral Commission. He heads up the Trilateral office, meets regularly with Trilateral members in North America, Europe and Pacific Asia, and helps coordinate Trilateral studies. Michael has had a distinguished public service career in defense and intelligence matters and has served in positions in the Central Intelligence Agency, the Department of Defense and the U.S. House of Representatives. Immediately prior to joining the firm, Michael served as the general counsel of the Central Intelligence Agency. In this position he was responsible for the conduct of all legal affairs of the Agency. He also served as the chief of staff of the Agency where he coordinated the legislative and public affairs strategy and acted as the Agency's liaison to the National Security Council and Intelligence Community agencies.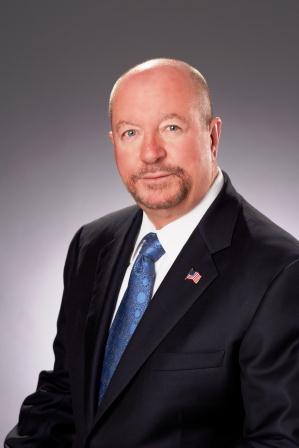 James Peterson - Chairman of the Board and CEO, Microsemi
James (Jim) J. Peterson was named Microsemi Corporation's chairman of the board in November 2013, adding to the CEO title he has held since 2000. Microsemi is a leading designer, manufacturer and marketer of semiconductor solutions, offering one of the most comprehensive portfolios of products and semiconductor technologies in the industry today. Microsemi is headquartered in Aliso Viejo, Calif., and operates multiple facilities in the U.S. and abroad. Under Peterson's leadership, Microsemi's annual revenue grew from $247 million to more than $1 billion, accomplished through a combination of organic growth and 21 strategic acquisitions to serve the aerospace, communications, defense & security and industrial markets.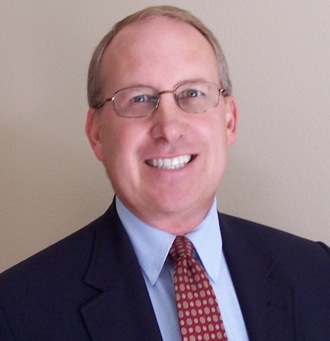 David Pyrce, Chief Executive Officer, Genomic Pathways
David Pyrce is the founder and Chief Executive Officer of Genomic Pathways and has been involved in the healthcare and life science industry for over 25 years with the last 10 years focused on genomics-based therapeutics and diagnostics. A serial entrepreneur, Mr. Pyrce founded three companies, all with successful exits. One of these companies, BioMarin Pharmaceuticals (Nasdaq:BMRN), is currently valued at over $10 billion. Mr. Pyrce's background includes domestic and international operating experience as a CEO, as well as executive management positions in finance, business development, product development, marketing and sales. Mr. Pyrce's Wall Street expertise includes experience as an investment banker, sell-side analyst, venture capitalist and hedge fund manager. This experience has created a deep network of contacts, enabling the completion of over 100 strategic transactions, capital raising, strategic partnering and M&A, valued at over $1 billion. 

For sponsorship opportunities please contact Christina@octaneoc.org

Light appetizers and valet parking will be provided.
Have questions about Orange County Summit on Semiconductors and Information Technology?
Contact OCTANe
Organizer
OCTANe
Website:http://www.octaneoc.org/organizer/octane-2/
Orange County Summit on Semiconductors and Information Technology