Orange County Ophthalmology Technology Summit

Tuesday, June 18, 2013 from 11:30 AM to 6:30 PM (PDT)
Who's Going

Loading your connections...
3 of your friends are going.
Share it to get more people on board!
Share

Sara Haughty
San Francisco, California

Luke Picard
London, United Kingdom

Rick Vespucio
Florence, Italy
Event Details
Title Sponsor:

Co-hosted by: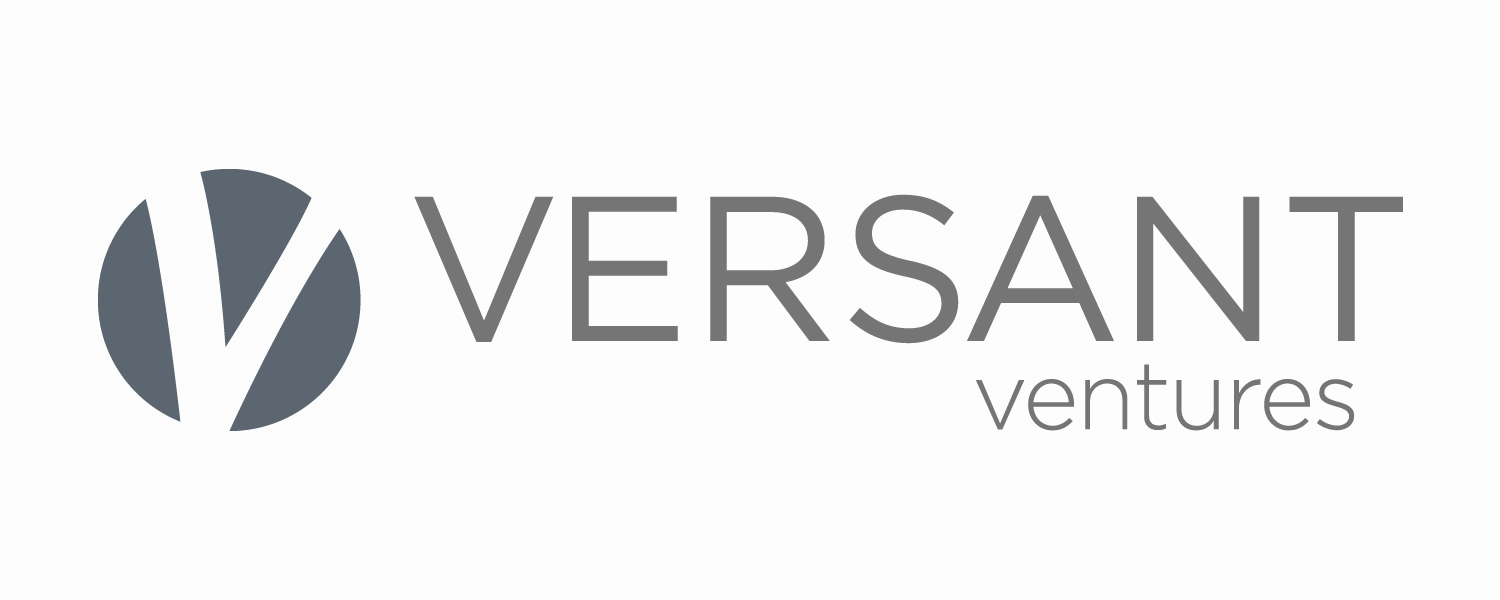 Reception Sponsored by:

Showcase Sponsors: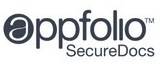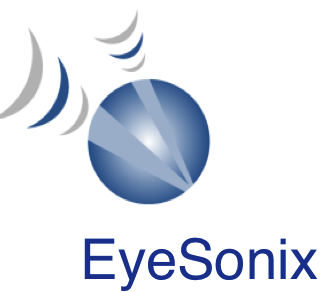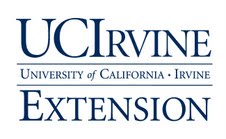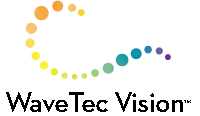 Orange County is the single most technology rich epicenter for ophthalmology technology. The purpose of the Orange County Ophthalmology Technology Summit (OCOTS) meeting is to create a local forum where leading ophthalmology technologists, researchers, clinicians, and entrepreneurs can come together to discuss current industry trends, unmet clinical needs, and new business opportunities all to fuel the ophthalmology ecosystem in Orange County, California.
The meeting is sponsored by OCTANe and co-chaired by Dr. Bill Link, Managing Director of Versant Ventures; founder, chairman, and CEO of Chiron Corporation; and the founder and CEO of American Medical Optics (AMO). Our other co-chair is James V. Mazzo, Executive Chair of Acufocus, retired President of AMO. Jim is truly one of the most distinguished ophthalmology executives in Orange County. After 22 years at Allergan, Jim led the spin out of AMO from Allergan and successfully grew the company to more than $1.5 Billion and clear leadership in cataract, eye care, and refractive surgery. Jim is also co-founder of OCTANe, chairman of the UCI Foundation, and a trustee of Chapman University.
The plethora of ophthalmologic technologies that have been born and developed in Orange County by these co-chairs, along with the large group of executives that they have mentored in their respective organizations, is staggering and has shaped the vision world as we know it today.
At the same time, this field remains in a period of explosive technological growth. Huge unmet clinical needs remain and the rate of innovation continues to accelerate. From an entrepreneurial perspective, change brings opportunity.
Showcase Sponsorship: SOLD OUT

Speakers: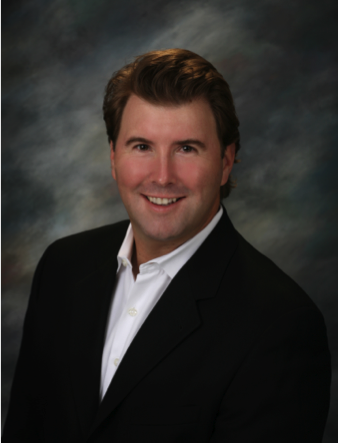 Ron Bache - President & CEO, AqueSys
Ron Bache is President and CEO of AqueSys, Inc. AqueSys is a venture capital backed medical device company focused on the development, and commercialization of innovative, safe, and effective implantable devices for the treatment of glaucoma. Glaucoma is the world's #2 cause of blindness, and affects tens of millions of patients globally. It is estimated that $4 billion per year is spent on glaucoma treatment. Bache has 18 years of experience in the pharmaceutical and medical device industry. He joined AqueSys in January 2009.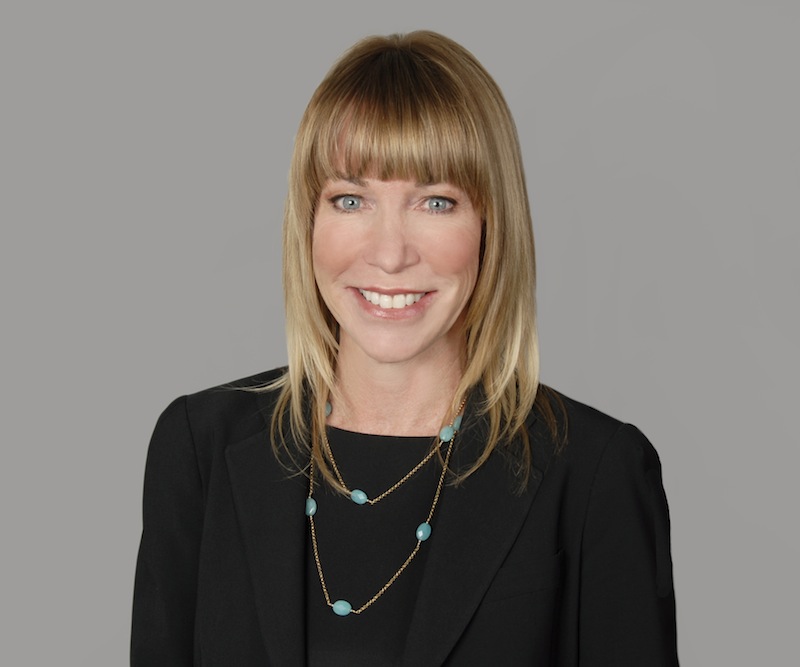 Ellen Darling - Partner, K&L Gates
Ellen Darling's practice is concentrated in product liability and commercial litigation. She represents manufacturers in product liability litigation involving pharmaceuticals, medical devices, motor vehicles, motorcycles, and machinery. In addition, Ellen represents health care providers and lab companies in medical malpractice cases, and counsels companies regarding Consumer Product Safety Commission reporting requirements.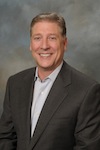 Thomas Frinzi - President & CEO WaveTec Vision
Thomas G. Frinzi joined WaveTec as President and CEO in August 2010. Tom who began his career at Johnson & Johnson, is a 30 year veteran of the ophthalmic and medical device industries. Most recently, he served as Vice President of Global Commercial Operations at Bausch and Lomb Surgical where he was responsible for worldwide revenue of approximately $500 million generated via their cataract and vitreo-retinal product portfolio. He held various executive roles at Refractec, Inc. including President and CEO and Chief Operating Officer after an earlier role with Bausch and Lomb, where as Vice President of Sales, he managed numerous product launches with a sharp focus on the growth and expansion of the ophthalmic market. His ophthalmic career also includes tenures at Chiron Vision Corporation, and Iolab Corporation.

Jon Hermie - President, DevicePharm
Jon Hermie serves as DevicePharm's President. He is a graduate of the University of Iowa and the Kellogg Graduate School of Management at Northwestern University. Prior to joining DevicePharm, Jon held positions as Chief Operating Officer and Executive Vice President of a healthcare marketing firm specializing in celebrity-based public relations, advertising, and Internet media. Jon directed campaigns for companies such as Pfizer, Guidant, Merck, Aventis, Tenet Healthcare, Inamed, Genzyme, Aspect Medical, and the Pharmaceutical Research and Manufacturers of America.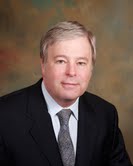 Richard Hill, MD - Founder, Glaukos Corporation and Orange County Glaucoma
Richard (Rick) A. Hill, MD, is a founder of Glaukos Corporation and Orange County Glaucoma. He is an Associate Professor of Ophthalmology, Emeritus, at the University of California, Irvine, and a founding member of the Armenian EyeCare Project. Dr. Hill earned his MD from Northwestern University Medical School. He subsequently completed an internship in internal medicine at Saint Joseph Hospital, a residency in ophthalmology at Pennsylvania State University - Hershey, and a clinical fellowship in glaucoma at the University of Southern California (USC) Medical Center. He has been a board-certified Ophthalmologist since 1990. He currently holds memberships in the American Academy of Ophthalmology (AAO), American Glaucoma Society (AGS), American Medical Association (AMA), and the Association for Research in Vision and Ophthalmology (ARVO). Dr. Hill has authored scientific papers, holds numerous patents, and has been an invited lecturer and presenter at scientific meetings.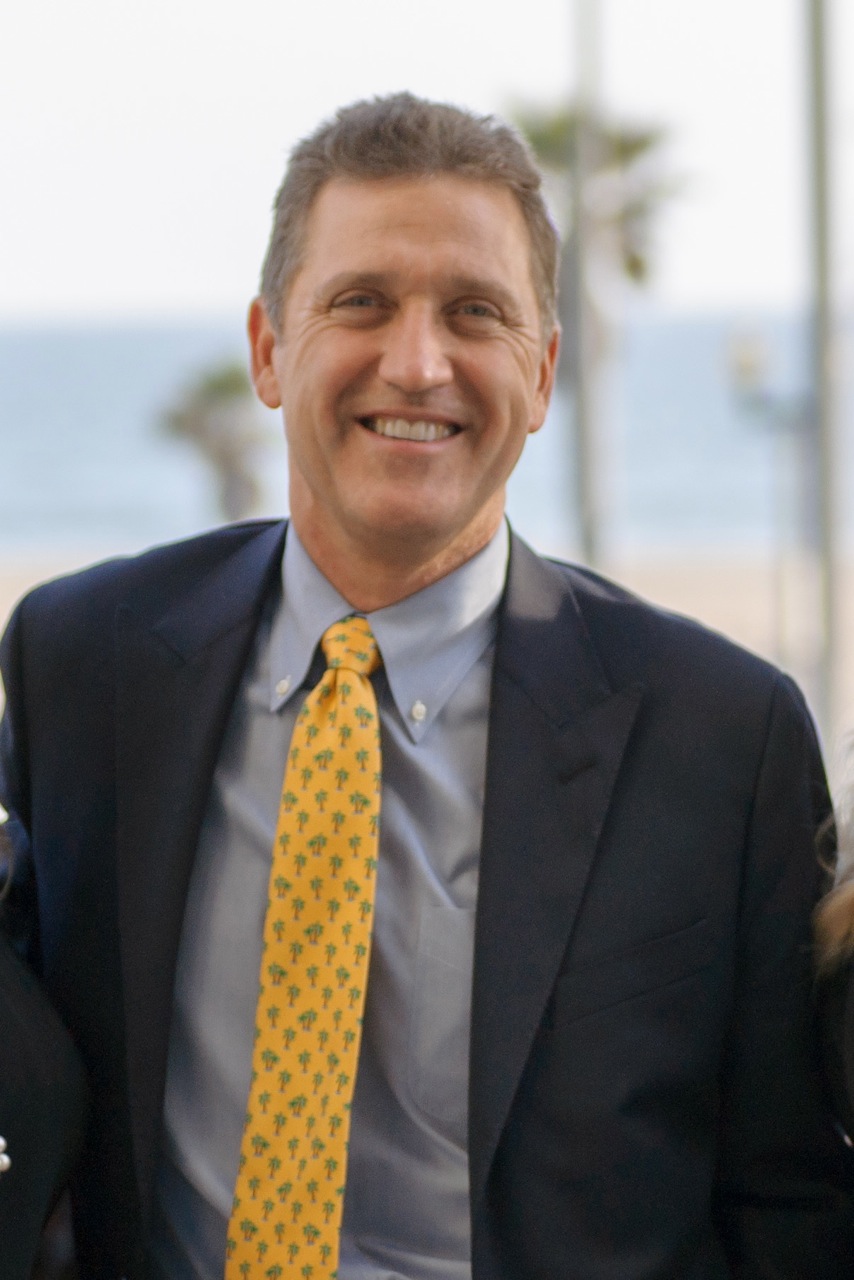 Matthew Jenusaitis - CEO & President, OCTANe
Matthew Jenusaitis joined as the president and CEO of OCTANe in June 2009. Prior to OCTANE, Matthew spent 15 years at Boston Scientific, where he served in numerous executive marketing and general management positions. Matthew was also an executive in residence for the private equity firm Warburg Pincus and President of ev3 Neurovascular, one of Warburg's portfolio companies.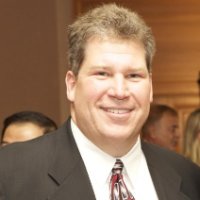 Mike Judy - Chief Commercial Officer, AcuFocus
Mike joined AcuFocus in 2010 as its Chief Commercial Officer facilitating the worldwide sales efforts for the KAMRA corneal inlay to treat patients with presbyopia. Prior to joining Acufocus, Mike served as the Vice President of Global Surgical Marketing for Bausch and Lomb and was responsible for the cataract, refractive and vitreo retinal strategic and tactical marketing launches. He joined B&L as a result of the acquisition of Eyeonics, manufacturer of the Crystalens designed for cataract patients with presbyopia. At Eyeonics, Mike led the sales and marketing team that captured the number one market share position in the premium IOL market. With more than 25 years' experience in the sales and marketing leadership role in ophthalmology, he has served on various industry boards throughout his career. Mike has a BA from Princeton University.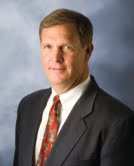 John Kilcoyne - CEO & President, Revision Optics
John T. Kilcoyne brings more than 30 years of experience in the medical device market to RVO. He has a demonstrated record in understanding the needs of both patients and physicians combined with an ability to move companies from development into the commercial market. Most recently he served as Chairman and CEO of Micrus Endovascular Corporation, until its sale to Johnson & Johnson in September 2010. Mr. Kilcoyne also previously served as President and Chief Executive Officer of Solace Therapeutics, a medical device company from 2002 to 2004. Prior to Solace, he served as the President and Chief Executive Officer of Endonetics, Inc. from 1997 until its acquisition by Medtronic in December 2001. Mr. Kilcoyne received his B.S. from Cornell University.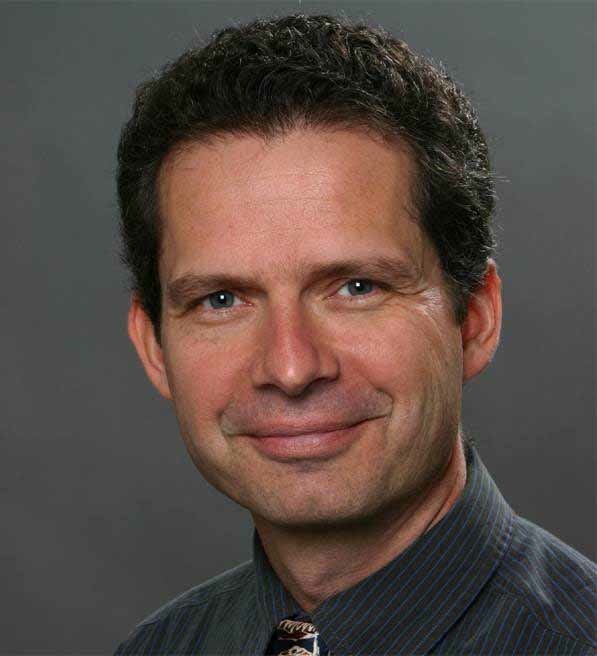 Henry Klassen, MD, PhD - Associate Professor of Ophthalmology, University of California Irvine
Henry Klassen, MD, PhD, is Associate Professor of Ophthalmology at the University of California, Irvine. He is an ophthalmologist with specialization in retinal degenerative diseases and extensive research background in neuroscience and stem cell biology. He joined UC Irvine's School of Medicine in 2006 and throughout his career has focused on the goal of restoring sight to people suffering from retinal degenerations such as retinitis pigmentosa (RP) and age-related macular degeneration (AMD).

Ron Kurtz, MD - General Manager, Alcon LenSx, Inc.
Ron Kurtz was a co-founder of LenSx Lasers, Inc., serving as its President and CEO until the Company's acquisition by Alcon. He previously co-founded IntraLase Corporation and has served on the ophthalmology faculty at UC Irvine and the University of Michigan. Dr. Kurtz earned his BA in Biochemistry from Harvard College and his MD from the University of California, San Diego.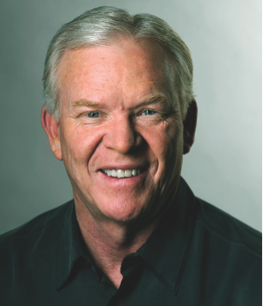 Bill Link - Managing Director, Versant Ventures
Bill specializes in early-stage investing in medical devices at Versant. Prior to co-founding Versant Ventures, Bill was a general partner at Brentwood Venture Capital. He has a proven record of building and operating large, successful medical product companies. With extensive knowledge of medical devices, particularly in ophthalmology, his operating experience spans more than 23 years in general management in the healthcare industry.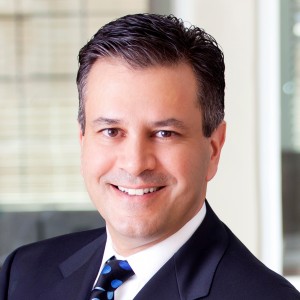 Shareef Mahdavi - President, SM2 Strategic
For 25 years, Shareef Mahdavi has worked with established and start-up device companies and medical practices to create demand for new technologies.  After directing VISX's commercial launch of the laser used in LASIK (now the most widely performed elective surgery procedure), he has helped clients including Alcon, Allergan, Bausch & Lomb and Carl Zeiss.  A frequent speaker and author of over 100 publications, Shareef was recognized for his work to improve the customer experience for patients as the 2011 EMA Award recipient, given annually by Experience Economy authors Pine and Gilmore.   You can follow, friend, link or simply read Shareef's work by visiting www.sm2strategic.com.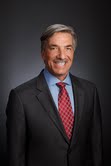 Jim Mazzo - Executive Chair, Acufocus, Retired President of AMO
James (Jim) Mazzo is retired senior vice president, Abbott and president, Abbott Medical Optics Inc. (AMO); and executive chair of AcuFocus. Mr. Mazzo assumed the position of president following the company's February 2009 acquisition by Abbott [NYSE: ABT], a global, broad-based healthcare company with more than $38 billion in annual sales. Previously, he was chairman and CEO of Advanced Medical Optics, Inc., a position he assumed following the company's 2002 spin-off from Allergan. While CEO of Advanced Medical Optics, Mr. Mazzo grew the company's sales from $538 million in 2002 to more than $1 billion in 2008 and increased the market cap from approximately $429 million to approximately $1.5 billion. During this time, he also engineered several strategic acquisitions worth more than $3 billion, staking the company to clear leadership positions in the cataract and eye care markets and the global No. 1 position in refractive surgery. Prior to leading AMO, Mr. Mazzo progressed throughout a 22-year career at Allergan, where he held a variety of senior executive-level positions. He spent approximately 12 years working outside the United States, as president of Allergan's Europe/Africa/Middle East region, vice president and managing director (Italy), and director of marketing (Canada). From 2010-2012, Mr. Mazzo served as board chairman of AdvaMed, the  world's largest medical device organization. During his two-year tenure as chair, he led the organization's efforts to advocate for legal, regulatory and economic environments that advance global health care via patient access to life-changing medical technology.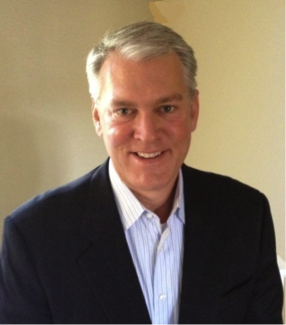 Mike Neilon - VP International Markets, Glaukos Corporation
Mr. Neilon has been the VP, International Markets at Glaukos Corporation since April, 2012. Glaukos is dedicated to the research and development of advanced micro-technologies to improve glaucoma therapy.Prior to joining Glaukos, Mr. Neilon was President of Japan for Allergan Inc., leading the company's start-up operations, early BOTOX commercialization efforts and facial portfolio registrations. 

Ramgopal Rao - Chief Executive Officer, LensGen Inc.
Mr. Rao is the inventor, founder and CEO of LensGen, Inc., a start-up medical device company that is developing a novel accommodative intraocular lens for presbyopia. He is also leading 2C Tech Corporation, a nanotechnology based device for the treatment of AMD and RP. Mr. Rao co-developed an innovative corneal implant device for presbyopia and cofounded Acufocus, Inc. Prior to that Mr. Rao founded Tomey Technology Inc.,that pioneered the corneal topography imaging technology that is now a standard of care in ophthalmology. Mr. Rao was President of Ophthalmic Group at Premier Laser Systems, Inc.; a publicly held company. He also held various executive positions at Biorad Laboratories, Inc. 

Murthy Simhambhatla, PhD - Senior Vice President, Abbott Medical Optics
Murthy Simhambhatla, Ph.D., is Senior Vice President, Abbott Medical Optics, heading up the company's global vision care business.  Dr. Simhambhatla was appointed to this position in January 2013.  Previously, he served as General Manager of the Ibis Biosciences unit of Abbott Diagnostics. Dr. Simhambhatla joined Abbott in 2006 through its acquisition of Guidant Corporation, as Divisional Vice President and General Manager for Drug Eluting Stents.  He also served as General Manager for commercial operations in Australia and New Zealand for Abbott Vascular.  Before joining Guidant, Dr. Simhambhatla worked in research and development at Raychem Corporation in Menlo Park, CA.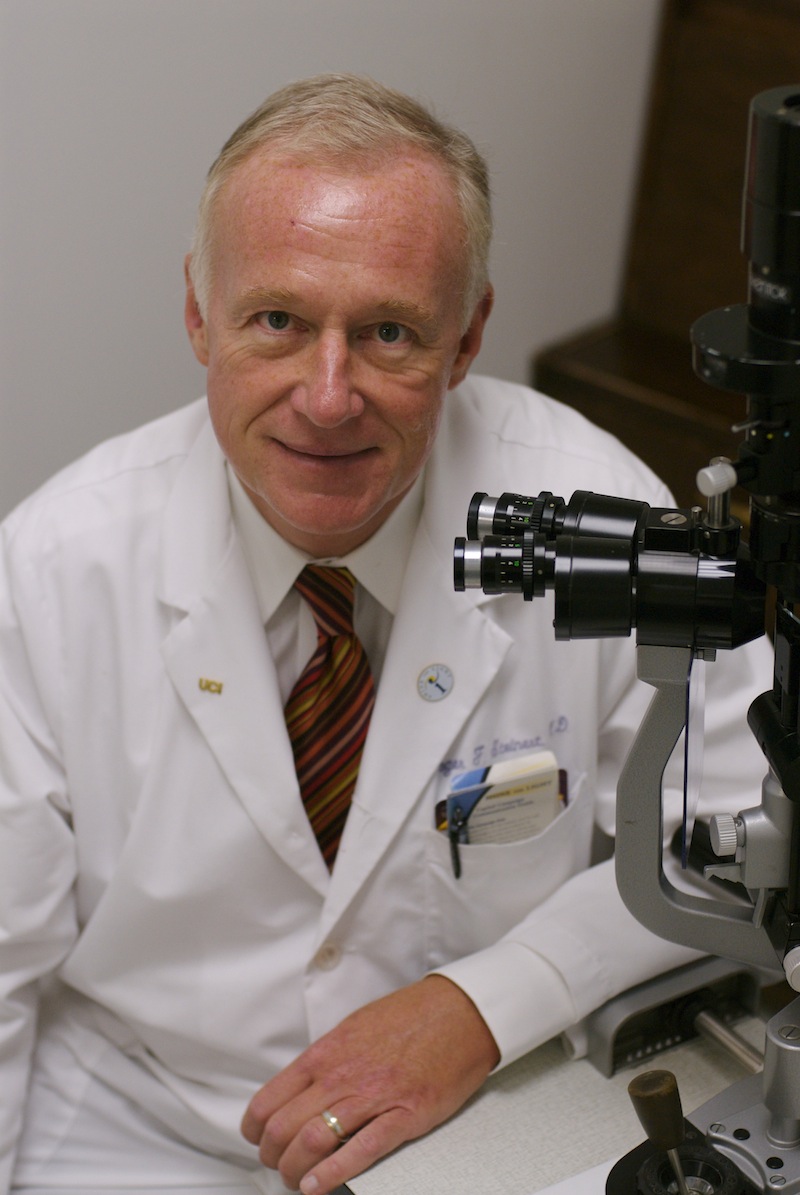 Roger F. Steinert, MD -  Chair of Ophthalmology & Director of the Gavin Herbert Eye Institute, UC Irvine
Dr Steinert is currently Chair of the department of ophthalmology and Director of the Gavin Herbert Eye Institute at the University of California, Irvine, where he holds joint appointments as Professor of Ophthalmology and Professor of Biomedical Engineering.  He combines a consultative practice in cataract, refractive, and corneal surgery with teaching and translational laboratory research in these fields.  He has authored or co-authored four textbooks, including the definitive text, Cataract Surgery, which is in its third edition. He has published over 130 peer-review journal scientific articles and over 100 book chapters. 
 
David Tanzer, MD - Chief Medical Officer, Abbott Medical Optics
David Tanzer is the divisional vice president, medical affairs and chief medical officer at Abbott Medical Optics with responsibility for medical affairs, product safety and the development and dissemination of scientific educational materials to the medical community. He is additionally responsible for providing medical input into AMO's clinical strategy, innovation and business development activities.
Dr. Tanzer is a retired captain in the United States Navy and is the director emeritus of the Navy Refractive Surgery Center, Department of Ophthalmology, Naval Medical Center San Diego. He attended Georgetown Medical School and completed his internship and ophthalmology residency at the Naval Medical Center, San Diego. He completed fellowship training in Cornea, External Disease and Refractive Surgery at the Doheny Eye Institute, University of Southern California.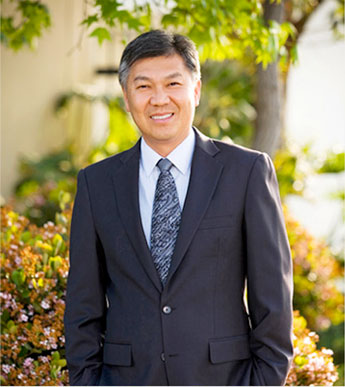 Dan Tran, MD - Medical Director, Coastal Vision Medical Group
Education and experience in both engineering and medicine are what make Dr. Tran an expert in Vision Correction technology. Dr. Tran personally selects the best technology for each of his patients.  As the first surgeon in the world to use an IntraLase laser to perform All Laser LASIK procedures, Dr. Tran introduced IntraLase technology to TLC Laser Eye Centers in Newport Beach. This technology is now the General Standard in Care for the field of laser vision correction. Dr. Tran combines the IntraLase laser with Custom LASIK to deliver a clear picture of what his patients see, allowing him to correct vision with incredibly superior outcomes.  Studies have shown that the combined use of the technologies actually increases a patient's chance to achieve results of 20/20 or better.  With a procedure so precise, it's now a crucial component for vision correction approved by NASA, and the Department of Defense, for U.S. Service personnel.
Jake Vander Zanden - Chief Commercial Officer, Presbia
Jake Vander Zanden is a growth strategist with broad global experience in the pharmaceutical, biotech, medical device and consumer healthcare sectors at both large multi-national and entrepreneurial companies. As Chief Commercial Officer at Presbia, Mr. Vander Zanden is responsible for expanding the commercial growth of the Presbia Flexivue Microlens™. He has had extensive career success implementing turn-around solutions, driving growth and return to profitability, restructuring, as well as product and program leadership in multiple assignments throughout Europe, Asia and the Americas.   
Lunch and appetizers will be served. Parking is validated.
Agenda
11:30 - 12:00 p.m. Registration
12:00 - 12:15 Program Starts

12:15 - 12:30 The Evolution of Ophthalmology in Orange County and Why
Bill Link - Versant Ventures
12:30 - 12:45 The Gavin Herbert Eye Institute - Accelerating Innovation in OC Ophthalmology
Roger Steinert, MD - UC Irvine
12:45 - 1:30 The Pace of Innovation in Ophthalmology 
Jim Mazzo - AcuFocus

Roger Steinert, MD - UC Irvine
1:30 - 3:00 Innovative Cataract and Corneal Technologies
Tom Frinzi - WaveTec Vision

Mike Judy - AcuFocus

Ron Kurtz, MD - Alcon LenSx

Ram Rao - LensGen Inc.

Murthy Simhambhatla, PhD - Abbott Medical Optics (Moderator)

David Tanzer, MD - Abbott Medical Optics

Jake Vander Zanden - Presbia
3:00 - 3:15 Break
3:15 - 4:00 Regenerative Medicine in the Treatment of Macular Degeneration: Can Stem Cells Cure Blindness?
Henry Klassen, MD - Sue & Bill Gross Stem Cell Research Center, UCI
4:00 - 5:00 Glaucoma Technologies
Ron Bache - AqueSys

Ellen Darling (Moderator)

Rick Hill - Glaukos

Mike Neilon - Glaukos
5:00 - 5:45 Marketing Breakthrough Technologies to Clinicians 
Tom Frinzi - WaveTec Vision

Jon Hermie - DevicePharm

Matthew Jenusaitis - OCTANe (Moderator)

Shareef Mahdavi - SM2 Strategic

Dan Tran - Coastal Vision Medical Group
5:45 - 6:00 Concluding Comments
6:00 - 7:00 Reception
Have questions about Orange County Ophthalmology Technology Summit?
Contact OCTANe
When & Where

The Pacific Club
4110 MacArthur Blvd.
Newport Beach, CA 92660


Tuesday, June 18, 2013 from 11:30 AM to 6:30 PM (PDT)
Add to my calendar
Organizer
OCTANe
Website:http://www.octaneoc.org/organizer/octane-2/
Orange County Ophthalmology Technology Summit