Orange County Fireside Chat Dinners. Amazing Speakers. Business Networking

Thursday, July 24, 2014 at 6:00 PM

-

Thursday, September 18, 2014 at 9:30 PM (PDT)
Who's Going

Loading your connections...
3 of your friends are going.
Share it to get more people on board!
Share

Sara Haughty
San Francisco, California

Luke Picard
London, United Kingdom

Rick Vespucio
Florence, Italy
Event Details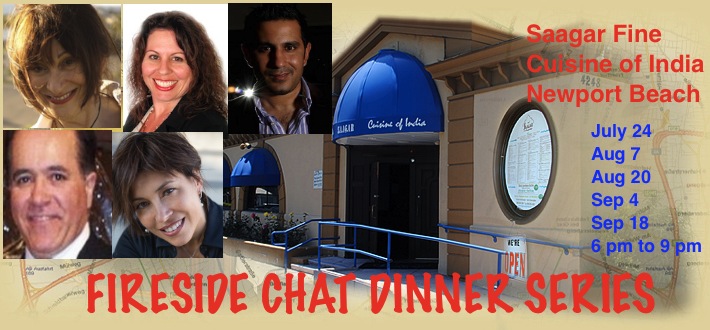 oGoing Invites You to the Summer of Fireside Chat Dinner Series
Five Amazing Speakers
Five Nights of Learning
Five Growth Opportunities
Learn =>Promote =>Enjoy =>Network =>Grow

The Fireside Chat Dinner Series is scheduled on 
July 24, August 7, August 20, September 4 and September 18, 2014 from 6:00 PM to 9:30 PM 
Schedule for Exclusive Business Networking event:
6 pm to 6:30 pm
   Registration
6:30 pm to 7:30 pm
   Business Networking and Appetizers
7:30 pm to 9:30 pm
   Sit-down Dinner, One-Minute Member Intros, Sponsor talk, Keynote Speaker

The Best Food
Do you love delicious, mouth-watering, hot Indian food? Come hungry... You are going to love the multi-course dinner, the service, and the place.
Each Fireside Chat is limited to 50 professionals for maximum engagement. Register early!
 
July 24  
Ana Weber - 360 Degrees of Success Coach
Fast Path To Full Circle Achievement in Business and Life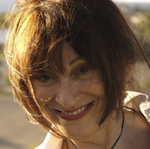 Ana Weber-Haber is THE 360º Business and Personal Coach. Best selling Author | Financial Turnaround Expert 
Ana is a master at coaching entrepreneurs faced with challenging business issues. Her simple and powerful approach to life and business is documented in her best selling and inspiring books, The Money Flow and Money, Relationships, Energy, Time: The Four Essential Ingredients for 360° Business and Personal Success.
Ana progressed from being a penniless immigrant from Eastern Europe to starting over in Israel and the United States; eventually becoming a successful executive and entrepreneur. She was instrumental in increasing a company's annual revenues of $250,000 to $62 million in five years, and another business' revenue from $100,000 to $12 million in three years. Despite the recession, she tripled sales to $30 million at her current company. Ana is a financial turnaround and time management expert who specializes in coaching entrepreneurs of small to medium-sized businesses. She helps owners align their passion and values with their business goals and life dreams. Ana provides them with practical concepts and tools to apply to their money and time management issues as well as business and personal relationships.
Ana's warmth of spirit, sense of possibility and resilience are evident in her coaching, writing and relationships. She shares lessons from her multifaceted life and career to mentor others towards achieving their own success.
August 7
Ash Kumra - White House Award Winner, Entrepreneur, Author
How to Build An Awesome Business With Limited Resources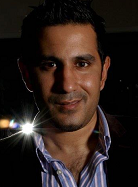 Ash Kumra is an award winning entrepreneur, author and public speaker recognized twice by the White House as an entrepreneur making an impact. Ash has been cited in 100's of interviews & articles including Forbes Magazine, Huffington Post, American Express Forum, Entrepreneur Magazine, Startup America/Up Global, LA Times & OC Register for his expertise in entrepreneurship, conscious business, public speaking & law of attraction. Ash serves as the chairman of the board for Orange County's largest entrepreneurship non-profit Tech Coast Venture Network ("TCVN"). 
Ash is currently the co-founder of DreamItAlive.com; one of the largest global online communities helping people seek their dreams, goals and aspirations in life using Dreamboards, visualization features, and helpful content.
Ash is the author of the book series "Confessions from an Entrepreneur" (an inside look on how to succeed as an entrepreneur).
August 20
Faye Kitariev - Business Life Coach, Author of "Choreography of Awakening" 
Become The Sales Magnet. Blast Off your Sales with Faye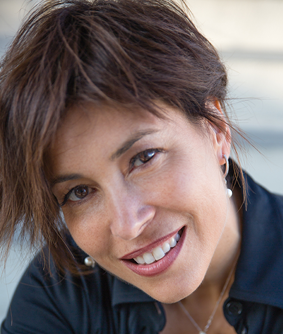 Faye Kitariev M.A. is a Performance Mastery Coach, bestselling author of "Choreography of Awakening", entrepreneur, founder and president of Make the Impossible Possible, a success and results oriented coaching/consulting firm. She holds a Master of Arts degree in Spiritual Psychology, and certifications in hypnotherapy and Soul-Centered Professional Coaching. 

Faye's brilliance is in inspiring and empowering people to stretch their limits beyond what they thought was possible. She instills confidence, trains commanding presence, and dissolves fears and blocks that are holding people back from reaching their goals. These are the very traits that allowed her athletes to dominate podiums across the World. As a young child and later an adult she was told over and over again how it wasn't possible for her to succeed as a skater, then as a coach, then as an author and speaker. She broke through all the "no"s and became State Champion, an Olympic coach, Bestselling Author and world-class speaker. Faye will share her Secret Success Formula of an Olympic Champion that every business owner must know to achieve unimaginable success! 
"Faye Kitariev is a brilliant artist and coach and helped me achieve so many of my dreams and overcome multiple struggles..." ~Johnny Weir, 3 times US National Figure Skating Champion, 2-time Olympic Competitor, World Bronze Medalist, Movie and TV Star
September 4
Leisa Reid - Presenter at Productive Learning, Founder, OC Speakers
Does Your Thinking Limit Your Success? How to Become Limitless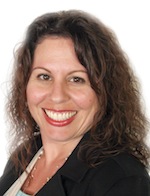 We believe we all have within us the innate ability to create and live the life we truly want…IF that ability is developed and nurtured. We also know that if you are like most people, you have formed habits and ways of thinking that are in direct conflict with what you want. We are committed to assisting people in uncovering and addressing this thinking and behavior, which opens the door to maximizing potential. This presentation is a blend of information with undeniable experiences. 
Lisa Reid is a presenter with Productive Learning, a unique personal growth company founded in 1992. Productive Learning offers experiential workshops, covering topics such as business, communication, relationships and leadership, that helps professionals create and live the life they really want! 
Throughout her many years of Education, Management and Business Ownership, Leisa realized her own thinking gets in the way of the things we say we want. Her mission is to influence people to make a positive change in their life, so that they cen be extraordinary.
September 18
David Khorram - CKO & Director, CrowdFunding Evangelist & Mentor
Crowdfunding your Startup. How to Get Funded Now with OPM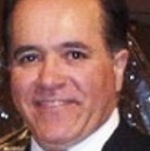 David Khorram's passion is CrowdFunding, helping you to raise capital for your ideas Now. This helps him to be significant. 
* With the proper planning, your CrowdFunding campaign has a significantly better chance of success.
* Teamwork is the only true secret of the successful CrowdFunding campaign which makes entrepreneurs achieve different results.
* CrowdFunding is partly art and partly science. It's a method that can be learned and mastered.
* CrowdFunding can be a continuous endeavor. Regardless if you reach your campaign goal or not, additional campaigns should be considered. Keep your project in front of the crowd by launching another campaign.
* CrowdFunding is not just for raising capital. CrowdFunding can be used for market research, data gathering and expert sourcing.
* CrowdFunding is reinvigorating the spirit of "entrepreneurship" as people are choosing not to let circumstances determine their future. Instead people are choosing to "invent" the path to their futures.
* Entrepreneurship and CrowdFunding should become subjects that are emphasized in standard education systems to "add the value and teach the skills that matter the most in the marketplace".
* Work hard, work wisely, create a plan, and you can have the chance of receiving part of the estimated $6 billion dollars in Global CrowdFunding for 2013.
David is a father, a husband and a passionte entrepreneur. He has Masters Degree in Electrical and Computer Engineering from the University of New York with 35 years of experience in corporate and small business. During last 21 years, he has built organizations that have completed projects and generated above 700 million dollars in revenue. He is also the founder and business development manager of the new organization called Googlelator. Googlelator is a passionate individual that believes Google's products, services, and innovations will strongly improve human interactions, communications, collaborations and our environment locally and globally. David is a Googlelator and an innovator.
CrowdFundingPlanning.com is a Business Advisory, Education and Mentoring entity for the New Venture to use CrowdFunding Methods to get Seed and Startup Funding.  
What makes our dinner events exclusive?  
1. We find the very best local professional as our evening speaker who is inspiring, experienced, and ready to share their timeless insights. 
2. We hand pick our attendees to only 25 local professionals. We are very selective in who attends to create business opportunities. 
3. We provide amazing full-service four-course sit-down dinner that includes appetizers and dessert, and soft drinks (and delicious mango lassi) 
4. We provide one-on-one interaction time with our keynote speaker. Ask them any question, get your answer, take a selfie, and share your business card. 
5. We provide you ample opportunity to share your business story. You talk about your company during the networking hours, in front of everyone, and after the dinner. 
6. We provide you business contacts of all our attendees. Follow up with them after the event, and get a meeting going to grow your business.
 
Our Event Sponsors:
Hunter-Broker
We sell homes fast for market value or more with our 9-Day Marketing Blitz (which includes 5 Mega-Open Houses) and our unique Buyer Bidding-War, the ONLY fair & fun way for buyers to buy. 
Our proprietary approach eliminates most of the stress of selling... we get top dollar quickly, with minimum life disruption, and our sales are REAL sales that actually close,

Promoking Promotional Agency
Helping you Find the Best Promotional Products to Reward your Customers, Partners and Employees. Looking for affordable, high quality products for Trade Shows and Events? Call John King at Promoking today. 714-849-6552

Co-Host for Fireside Chat Series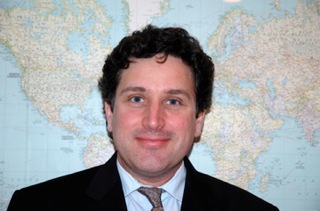 Michael Stark, Broker Realtor, CalBRE# 01207862
SouthernCaliforniaBroker.com
"Helping  People  Succeed  In  Real  Estate  Since  1996"
The Ogoing.com Fireside Chat Dinner Series is curated and co-hosted by Michael Stark. For more info about Michael Stark, please enjoy checking out his website at SouthernCaliforniaBroker.com 
Have questions about Orange County Fireside Chat Dinners. Amazing Speakers. Business Networking?
Contact oGoing
When & Where

Saagar Fine Cuisine of India
4241 MacArthur Blvd
Newport Beach, CA 92660


Thursday, July 24, 2014 at 6:00 PM

-

Thursday, September 18, 2014 at 9:30 PM (PDT)
Add to my calendar
Organizer
oGoing
Want to explode your social media and digital marketing in 2016? Still doing marketing the old way? Jumpstart and fire up your marketing now Get your free consulting today
Get found online by your local customers, share your story, promote your products and services and attract new customers on oGoing.com - The Local Business Network

oGoing.com is USA's leading local small business network. Small businesses are vital to America's economic future; 28 million small businesses create two-thirds of all new jobs and spend more than $6 trillion dollars annually. Although 97% of all customers look online for local products and services, 63% of small businesses do not have a website. oGoing gives business owners and entrepreneurs a powerful social media marketing platform that promotes the business, attracts new customers, boosts online visibility, improves website traffic and accelerates sales. Did you know that many oGoing small business profiles are ranked on the first page of key search engines? 

On oGoing.com, small businesses instantly promote their products, share their latest deals and services, post their news and events, and make new connections. oGoing helps owners find new customers and jump start sales using the latest social media platform. oGoing is the small business social network to explode your social media brand and engage with your customers. If you are a small business that wants consistent results using social networking, business networking and social media marketing, oGoing is the solution. Think of oGoing as the Business Connector! It takes less than five minutes to get started, and once you are connected, you will come back to do more!
 
oGoing CEO & Founder Sanjay Dalal is highly passionate about creating small business opportunities and helping small businesses succeed and grow! He has hosted over a dozen social media marketing bootcamps since 2011, trained and consulted over 1,000 small business owners and entrepreneurs, is a frequent speaker on social media, and loves to share social media best practices and marketing case studies.

Learn more about oGoing here
Questions: Go here: http://ogoing.com/contactus
Orange County Fireside Chat Dinners. Amazing Speakers. Business Networking