Description
Join us at the Q1 2019 Orange County Alteryx User Group meeting. It's a wonderful opportunity for Alteryx users of all levels in Southern California to connect, share best practices, listen to insightful presentations, and improve your skillsets to maximize your Alteryx expertise. New to Alteryx? Come and experience the awesomeness of Alteryx!
Who should attend? Current Alteryx users, data scientists, market analysts, economists, executives, software developers, IT professionals,Tableau and BI users, and anyone interested in best-in-class data and analytics.
Agenda
• 5:30 pm Register and Network
• 6:00 pm Alteryx Analytics 2019.1 - What's New

• 6:30 pm Use Case Presentation: Anthony DiPietra, Director of Data Science - loanDepot

• 7:00 pm "An Intro to Macros" Hands-On Training

• 7:30 pm Questions & Answers, Networking

Light snacks and refreshements will be provided!
---
Location
Parking: There is a parking structure right across the way from our building. We will validate your parking so please bring your parking ticket with you.
Please park in Parking Structure 6 circled in the photo below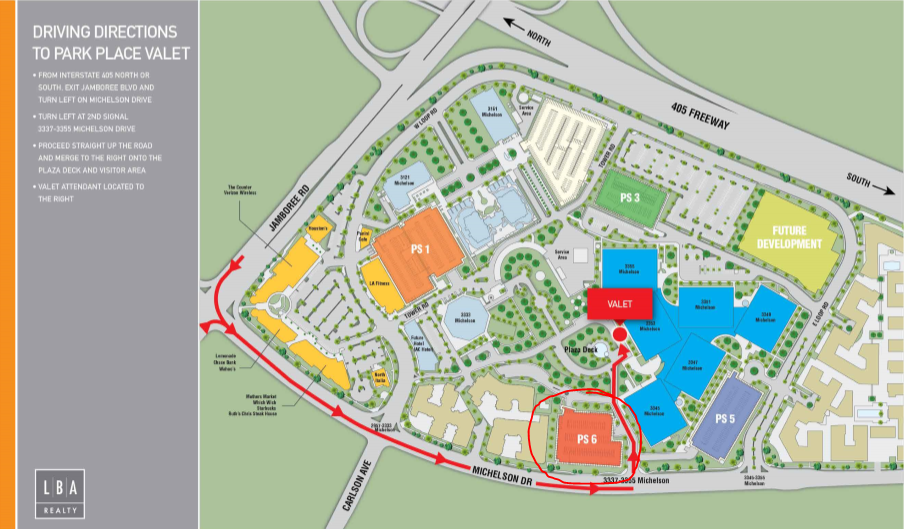 We look forward to seeing you there!
- OC Alteryx UG Leaders