Oraclize, Blockchain start-up, Technical Deep Dive Session for Developers
Sales Have Ended
Registrations are closed
Apologies! This event is now full. Please subscribe and join the following Blockchain Developer meetup for details on future events: https://www.meetup.com/Blockchain-Workshop-for-Developers/
Sales Have Ended
Registrations are closed
Apologies! This event is now full. Please subscribe and join the following Blockchain Developer meetup for details on future events: https://www.meetup.com/Blockchain-Workshop-for-Developers/
Description
Calling all Developers to join this free event! During the last 2 years, Oraclize has been designing the state-of-the-art oracle service for Blockchain applications. Other than bringing to Blockchain the data coming from Web APIs, Oraclize enable smart contracts to delegate the execution of some code to an off-chain context in a way that is fully auditable - thanks to Trusted Computing techniques. http://www.oraclize.it/
Audience: Regular Application Developers (programmers) only as this is a pure technical presentation.
Our speaker: Thomas Bertani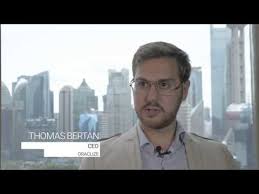 Thomas will introduce the system that the Oraclize team has invented to enable data-rich smart contracts without sacrificing on privacy or security. This system is being widely used already both by enterprises and in the startups scene.

During this presentation Thomas will dive into practical tips to get on-chain privacy and secure off-chain execution to address financial use cases.
Date: Tuesday, 16th of May, 2017
Time: 18:30 to 21:00
Event Schedule:
18:00 Members arrive. Networking with drinks and light snacks (nuts and crisp)
18:30 Introduce Rise London and a short presentation on The Blockchain Connector Developer Workshop
18:40 Presentation starts with Q&A at the end
20:15 to 21:00 Further networking with drinks and light snacks (nuts and crisp)
Event Location: Rise London, 41 Luke Street, EC2A 4PD, London
Venue Sponsor:
A special thank you go out to Rise London for sponsoring our venue. Rise London, in partnership with Barclays, is an exclusive place for start-ups to develop, collaborate, scale and innovate together. Rise London, the home of fintech and Barclays Accelerator powered by Techstars, is the place where great minds co-create the future of financial services. Visit Rise London website to find out more. Follow Rise London on Twitter.
Event Organiser
The Blockchain Connector provides Recruitment and Blockchain Developer focused workshop with the aim of helping regular Application Developers become Blockchain Developers. For further details on our workshop, please email us on info@theblockchainconnector.com or contact us on 0044 (07)923 521 833.
To secure your space on our next workshop, please visit https://www.eventbrite.com/e/break-into-the-blockchain-space-two-days-of-hands-on-blockchain-developer-workshop-tickets-33392590136
Follow us on Twitter @bc_workshop Tweet us on hashtag #theblockchainworkshop
Join our dedicated Blockchain Developer meetup group (this event with Oraclize is also advertise in here) https://www.meetup.com/Blockchain-Workshop-for-Developers/
Visit our website: https://www.theblockchainconnector.com/