Event Information
Location
World-wide via phone/internet
NSW 2481
Australia
Refund Policy
Refunds up to 7 days before event
Description
ORACLE READINGS & SELF DISCOVERY
with Little Wings artist/author Sonja Kallio

Find clarity around who you are, your relationships and your deeper life purpose. Little Wings Oracle Readings can assist you with tips and effective ways to become more allowing, confident, calm and happy with your life.

Sonja Kallio is a fantasy artist and writer of personal development, self-publishing the Little Wings Book of Guidance and Oracle Cards which feature insights and reminders about Universal Love and intuitive Guidance.
"The Little Wings Oracle is like a moral compass. It can guide you through times when the mind cannot make sense of things. It helps you to see a bigger picture and offers ways that you can live from the heart. The Oracle requires you to be self honest, self loving and courageous.

Embark on a journey of self discovery and see what gifts you discover through the uplifting guidance of the Little Wings Oracle.

How to book a Reading
Oracle Readings are by phone or internet. Select a date (can be changed at checkout) then purchase a ticket to secure your booking. Remember to use the Code if this is your first session.

Price
INTRODUCTION OFFER
$71.25 per 1 hr session (Normally $95 Aud)
Add Code 'IntroSpecial' at checkout

Need another date or time?
If a date or time you need is not available please contact +61 423 214 844 AEST time.

Do you have a Promotional Code?
If you have a Little Wings Promotional Code first select a date then enter the code when purchasing a ticket.

In another timezone?
Date and Time Calendar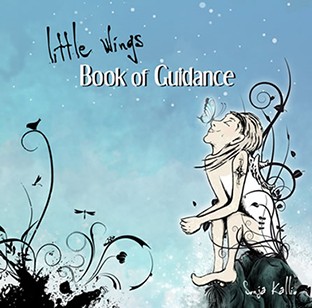 Little Wings Book of Guidance by Sonja Kallio © 2011
Read more about Little Wings Guidance Oracle Cards
Select a date above and dive into Self Discovery

Location
World-wide via phone/internet
NSW 2481
Australia
Refund Policy
Refunds up to 7 days before event