Event Information
Location
Thymele Arts
5481 California Route 2
Los Angeles, CA 90029
Description
Join CalArts Herb Alpert School of Music alumna Sarah Van Sciver '16 for a Peer-to-Peer workshop as copyright is defined, demonstrated, and discussed in the context of creating, protecting, and respecting original works of art in all mediums. Explore step-by-step registration instructions and discover answers to questions like:
how do copyrights work?
can copyrights protect my art and my ideas?
what do I do if my art was created collaboratively?
how much do copyrights cost?
what about "fair use" or mailing my art to myself and leaving it sealed?
We are thrilled to have this event at Thymele Arts, launched by alumnus John Henningsen '15 in 2017. It is a a performing arts co-working space in Hollywood offering collaborative workspaces for LA artists, designers and arts managers. It is a membership driven live event community that provides members access to rehearsal rooms, meeting space, private desks, studios, and event space for the development of new work. Refreshments will be provided at the talk.
Feel free to reach out to Sarah directly at svansciver@calarts.edu before the workshop if you have specific questions or topics you would like to be addressed.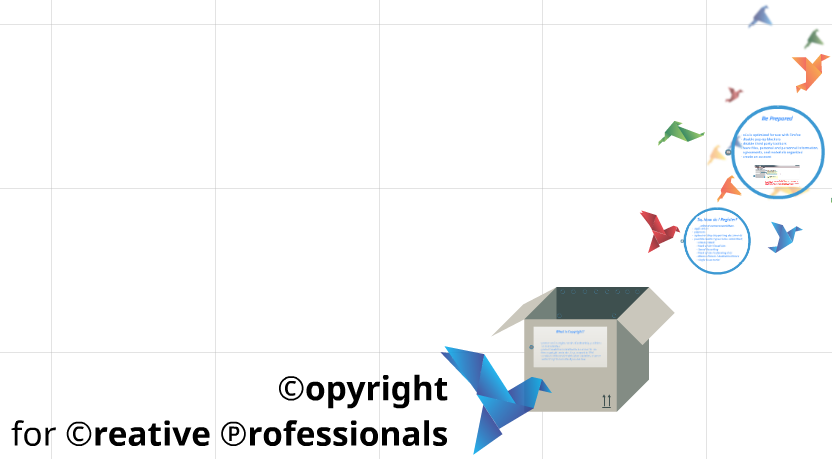 ~
Sarah Van Sciver is the Assistant Director of the Alumni & Parent Engagement Office at CalArts as well as a professional composer, arranger, singer, pianist, and harpist writing for film and theatre and as a singer-songwriter. She is also an avid educator, recording engineer, conductor, musical director, orchestrator, sound designer, chorister, video editor… a creative chameleon who would love to collaborate on whatever artistic concoction you've got cooking. A recent graduate of the Performer-Composer M.F.A. program at the California Institute of the Arts, she received her B.A. in Music at the University of Pennsylvania as well as a Professional Certificate in General Music Studies from Berklee.
*This is a peer knowledge share based on Sarah's professional experience. Materials provided in this talk are informational and should not be relied upon as legal advice.*
~
TRANSPORTATION | PARKING
Thymele Arts is located at the corner of Western and Santa Monica in Hollywood, just two blocks west of the Hollywood (101) Freeway. Santa Monica/Western bus stops in front of the building.
Date and time
Location
Thymele Arts
5481 California Route 2
Los Angeles, CA 90029