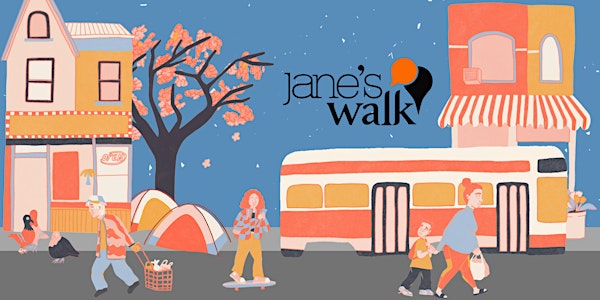 Opulent Toronto at its best
Opulent Toronto at its best: old, not so old and new, diverse, bewildering, bizarre - and hidden
Date and time
Sun, May 8, 2022 10:00 AM - 1:00 PM EDT
Location
St Clair Subway Station 15 Saint Clair Avenue East Toronto, ON M4T 1J8 Canada
About this event
Tour by Richard Longely, Former President, Architectural Conservancy Ontario
St Michael's cemetery, with its Winter Vault, open Mothers' Day and only a few other holy days of the year.
St Clair West: an astonishing diversity of public art and architecture that includes the Imperial Oil Plaza (with York Wilson's The Story of Oil) modelled on a design for a new city hall that was never built. Style moderne Park Lane apartments, home of pianist Glenn Gould, Deer Park Presbyterian on its way to becoming a public garden.
Avenue Road: opulent art deco meet Toronto's first foray into mid-century modernism. Uplands, that was once the stately home Mary Virginia McCormick, the highly functioning schizophrenic daughter of the reaper king. West into the Republic of Rathnelly: the High Level Pumping Station.
Up the Nordheimer Ravine then south, past the former homes of Marshall MacLuhan, the founder of Maclean's Magazine and the Anti-Saloon League, to Casa Loma, and down Spadina to the delightfully bizarre apartment towers left to us by Estonian architect Uno Prii.
As well as fascinating, the walk is long but there are close to TTC dropouts on the way.
​Walk Start Location: St Clair TTC Station, outside entrance., south side of St Clair West, east of Yonge St. Walk leader is male, white hair, holding megaphone, dressed for weather of the day.
Nearest Public Transit: St Clair TTC.
Walk End Location: Spadina TTC at Bloor Street East (with earlier opportunities for leaving, close to TTC.).