Description
Help us clean trails at Japanese Gulch for REI's #OptOutSide with The 52HikeChallenge and The Cairn app. The theme for this year is 'Opt to Act'. The forest here is packed with woodpeckers, herons, rabbits, and black-tailed deer -- wildlife sightings hikers of all ages will love. There's a rich history here, too. Originally owned by the Mukilteo Lumber Company, Japanese Gulch was housing for mill workers and their families, many of who were Japanese. Catch a glimpse of Puget Sound and view remaining old-growth trees.
We'll meet at the dog park (North End) by the big trailhead sign work up the hill in a loop to the South end, and back to the dog park. Time permitting we can walk to Edgewater beach.
Shoutout to our amazing sponsors, REI, Sawyer Products, Vibram, Bob's Red Mill, and Bushka's Kitchen.
Bring the 10 essentials, snacks, warm clothes, and at least 1.5 liters of water. The trails here can be muddy and hiking boots are recommended. Cairn will provide garbage bags and hand sanitizer please bring gardening or other gloves to pick up trash. We will be following 'Leave No Trace' principles and ask that participants do the same.
Attendees need to fill out this waiver: https://app.waiverforever.com/pending/r5MfcL8UXT1457541699
Stats:
About 4.5 miles round trip

950 feet of elevation gain

Trailhead Lat Long 47.946560, -122.29270 (Use Cairn app to get directions to the trailhead and share with safety contacts)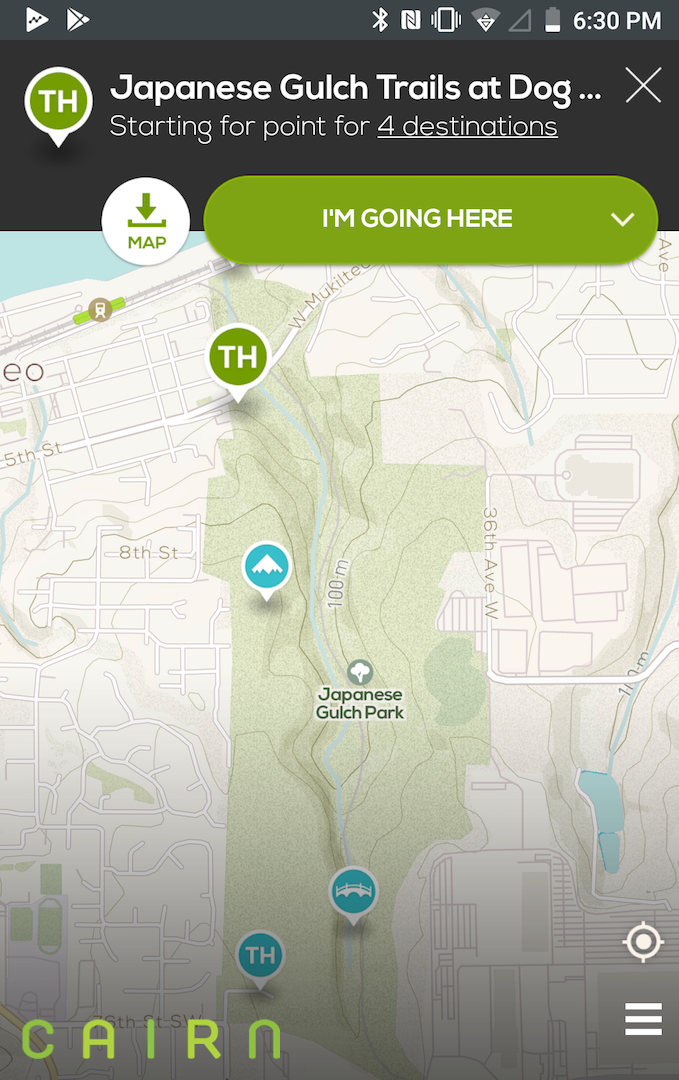 Stay tuned for more details.