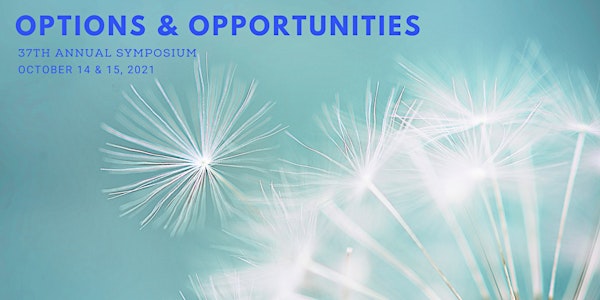 Options & Opportunities Webinar Series
Presented by the OHSU Parkinson Center
Refund Policy
Contact the organizer to request a refund.
Eventbrite's fee is nonrefundable.
About this event
Join the OHSU Parkinson Center for a free webinar series to learn the latest in treatment and research and ask questions of our panel of movement disorder specialists.
People living with Parkinson's and those who support them are invited to register for this online event. Watch the live lecture and have the opportunity to ask questions from the comfort of your own home.
October 14th
1:00 pm Welcome, Lisa Mann, R.N., B.S.N., M.A.
1:05 pm Intervention Study Opportunities for Walking, Balance, and Falls, Fay Horak, Ph.D., P.T.
The Balance Disorders Laboratory is currently recruiting people with PD to participate in several exciting, new NIH studies that aim to improve motor signs, walking, balance, and falls. The SPARK study is recruiting newly diagnosed people to a multicenter clinical trial aimed to help determine whether a year of treadmill exercise can slow the progression of PD. The Turn study is recruiting people who have fallen in the past year to help determine whether 6 weeks of exercise can improve the quality of turning in daily life and reduce falls. The Brain Stimulation study is recruiting people with Progressive Supranuclear Palsy to an 8-week study to help determine if short duration brain stimulation through the skull can improve balance. We are also recruiting for observational studies to determine if body-worn sensors can predict who will fall and to understand how the brain is active during walking and balance.
1:20 pm Genetic and Environmental Risk Factors for PD, Ian Martin, Ph.D.
Risk of developing PD is determined by a combination of aging, genetic and environmental factors. Animal studies are helping us to shine a light on the specific genetic and environmental risk factors involved and enabling us to delve into the molecular and cellular routes by which they cause disease.
1:45 pm Creativity & Parkinson's Showcase
1:55 pm Stretch Break
2:05pm Research Panel
October 15th
1:00 pm Welcome, Lisa Mann, R.N., B.S.N., M.A.
1:05 pm Stages and Guideposts to Gauge Progression of PD, Jeff Kraakevik, M.D.
Parkinson's is a progressive disease, but everyone progresses differently. How then do we determine what stage the disease is at? There are clinical markers that have been used by doctors for decades, but are these really meaningful? We will explore how to mark progression in PD and measure the steps anticipated to move from pre-diagnosis to mild / moderate / severe disease.
1:50 pm Exhibit Hall
2:00 pm Narrative Medicine Exercise, Jocelyn Jiao, M.D., M.S.
In this exercise, we will read a short poem together, and you will be asked to respond to a brief writing prompt.
2:20 pm Creativity & Parkinson's Panel