Optimum Thinking Foundation Level Launch - Oslo, Norway

Saturday, January 27, 2018 at 8:30 AM

-

Sunday, January 28, 2018 at 6:00 PM (CET)
Event Details
By popular demand it gives me great pleasure to announce the launch of Optimum Thinking International's 2 day Foundation Level course for the first time in Oslo!
Take advantage of this awesome opportunity to accelerate your personal development and achievement.
This is a rare opportunity I bring you Optimum Thinking International Coach Manmeet Chowdhry all the way from London to bring you a weekend you will never forget.
Did you ever wonder at school about emotions, relationships and why some people are more successful than others? 

Would stress resilience and conflict resolution skills enhance your results?

Does frustration and a lack of direction rob you of taking action on opportunities that come your way? 
Don't spend another day held back by old experiences and painful memories that prevent you from optimum achievement.
Here is a little about the 2 day foundation level course and what you can expect from Optimum Thinking International.

Optimum Thinking I - Activating Self-Leadership
... is a personal development workshop focused on assisting YOU to Empower Your Own Life.
If you are ready to immerse yourself in a hands-on workshop where you will explore new emotional mastery skills that you will actively practice and understand before you leave the workshop; allowing you to use them … again and again to get massive value!
Some of what you will experience:
Learn why you do what you do … and how to change!

Understand self-esteem and how to activate it

Create more vitality in your life, while gaining clarity

Learn how to master your emotions and reduce embarrassment

Enhance all your relationships

Understand why you do things, even when you think you shouldn't … and change that!!

Really practical "stuff" you can use in all areas of your life straight away!
Empower yourself today with knowledge and tools that will help you accelerate your achievement for the rest of your life!
BOOK NOW and ensure your place!

Optimum Thinking 2 - Reality Dynamics
Optimum Thinking 2 is a full day personal development workshop focused on assisting YOU to Empower Your Own Life through learning practical, easy to understand tools you can use anytime strong emotion starts running your life.
Please Note Optimum Thinking 2 has prerequisites: You must have attended Optimum Thinking 1, or be a current Optimum Thinking coaching client.
Optimum Thinking 1 contained the major theories – Optimum Thinking 2 is all about practice, practice, practice until you really get it on another level.
Some of what you will experience in OPTIMUM THINKING Level 2:
Apply and practice emotional mastery skills you can use in ALL areas of your life

STOP screwing up important relationships in your life

Deepen your understanding of action taking

Embrace the practical tools for daily use, enhancing your personal results

Increase your personal value and potential, unlocking more of your life opportunities.
This workshop is about helping you develop your optimum thinking to create and achieve your inspiring life!
What can you expect from the 2 day program?
When you attend Optimum Thinking Foundation Level you will create a new level of flow in your life where you will be able to harness:
More vitality, clarity of vision and sense of purpose

A new resourceful way to approach challenges at work and in life

A clearer mind and strategies for stopping "brain fuzz"

A feeling of freedom from your burdens

A chance to interact and learn from like-minded people who want to accelerate their results in life
All participants receive a personal workbook and copy of The Inspired Life Journal - 366 Days.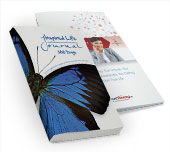 Event Details
Date: Saturday 27 and Sunday 28 January 2018
Times: 8:30am for 9am start – approximately 5:30pm finish
Investment:
Foundation Level 1 &2

(2 Day Workshop) 

 

New Attendee Full Price  

 

£595.00 per person 

 

New Attendee Early Bird

(if booked and paid by 21 Dec 2017)     

£545.00 per person

 

New Attendee Couple Early Bird

(if booked and paid by 21 Dec 2017)    

£1050.00 (£525 pp)

 




 




 
 
Venue:
TBC - Oslo Town Centre
Catering: There are cafes nearby to purchase lunch. Water, tea and coffee's will be provided on the day. Feel free to bring a small snack with you if you wish.  Please don't overeat as it slows your brain down!
If you have any questions please contact Neo -  +47 9890 5755 or neo@neoross.com
"The quality of your life is determined by the quality of the questions you ask yourself and others, and the actions you take."
 


Click the link below to hear participants share the benefits they received from attending Optimum Thinking Workshops:
https://www.youtube.com/embed/KEzPcR3A-KA?rel=0
"An excellent way of getting clear on your priorities in life to understand why you do what you do in a simple easy to follow way. This identifies what's truly important to you and determines how you can focus on these values for your life's mission. Appreciation for the balance in everyday life. Truly inspiring. Alex M
"Having done many different programs, I must say that this has been the most effective, simple and easy to understand training for me.  Nothing was complicated.  In fact, what has previously been complicated and time consuming has been delivered in such a simple and easy format so anyone can "get it".  The knowledge both Manmeet and Helene have is life changing and inspiring.  It's definitely branded in the right way, because Optimum Thinking is exactly what you get."  Vinny P
Thank you for a wonderful inspiring workshop. It was delivered in the most understandable manner by Manmeet, which resonated so well with me.  All the content was delivered with optimum excellence and detail.  I have learnt the stuff in few minutes, which was not understandable for the last two years.  I have learnt the balance of thinking. Sunny S
The pace and content was amazing.  Delivery was simple and discussions were interesting.  Found myself clearing more of my vision and purpose, which got me thinking more about me. Keen to be able to implement the knowledge and also create more interesting conversations. Have got more soft skills, which will be implemented, in my business/family/spiritually/socially/financial. Waheeda A
It helped me understand I am responsible for everything that happens in my life.  I am the one creating and adding meaning to my life.  It has opened my mind and eyes and taught me how to live life from today onwards.  I am open to learn and expand my knowledge.  Also enjoyed learning about overdog and underdog.  I realized how long I let myself be underdog and from this course I am able to learn that even letting yourself be underdog has its benefits too.  Thoroughly enjoyed level 1 and looking forward to level 2. Ruby W
I was absolutely blown away by the methods I was taught today by the amazing Manmeet Chowdhry! The journal is just such an amazing idea and I will be using it now on a daily basis.  I am so looking forward to level 2 and I would highly recommend optimum thinking to anyone wanting a life change. Rokky S
Although having used a gratitude journal for many years I found the structure and design of this book very powerful – I intent to use this with my family. The simple explanations of some of the principles were also very powerful and help to make the universal laws previously learnt easy to understand. Scott C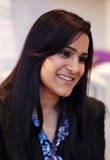 Who is Manmeet Chowdhry?
Manmeet Kaur Chowdhry has integrated her extensive study of human behavior with her experience and knowledge of business management and sales to provide new technologies to empower individuals and teams to improve their performance and sense of fulfilment. Working both with individuals and groups internationally, she educates, mentors and facilitates their discovery of the true meaning of Love and Gratitude, both in their personal and professional lives. 
Manmeet has qualifications in the areas of Business Management and Human Behaviour.  These include BA Hons in Business Management, Demartini Values Facilitation and Certified Demartini Method Facilitator.
Manmeet is making a difference in lives globally as a specialist in universal laws empowering people to find the solution to their biggest problems and heal themselves physically and emotionally by teaching them to transform their perceptions, helping them to overcome their toughest life challenges.
Have questions about Optimum Thinking Foundation Level Launch - Oslo, Norway?
Contact Neo Ross
When & Where

Best Western Karl Johan
Karl Johans gate 33
0162 Oslo
Norway


Saturday, January 27, 2018 at 8:30 AM

-

Sunday, January 28, 2018 at 6:00 PM (CET)
Add to my calendar
Organizer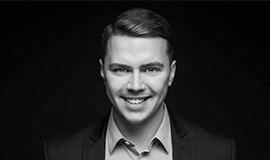 Neo Ross is a specialist of human behavior, a professional sales trainer, and a coach for individuals and organizations. He has a background in Finance and Economics, Physics; Psychology, Marketing, Human Behavior, Leadership, Sales, and Management. 

Neo's team helped thousands of individuals to find their personal and business purpose, remove the emotional baggage, dissolve mental blocks, break through fears, develop high performing sales strategies, create an inspiring vision and bring order to their professional and personal lives. Neo's clients range from startup founders to CEOs, business owners, actors, social media influencers, and entrepreneurs globally.