Optimizing Romance – Swipe Right for Love
Description
Optimizing Romance – Swipe Right for Love
Online dating. Join our dating expert, a technology guru and a radical philosopher to discuss this hot subject. Are we right to trust our lives to algorithms that are ultimately designed to make money? Are these systems helping you to win or cheating you out of true love? What does this new form of matchmaking mean for society? How is technology redefining the art of love?
Over 90% of North America's single folk have tried online dating and 17% of marriages last year were between couples who met through online dating. Yet although online dating is part of our culture 23% of North Americans still think it is for "people who are desperate." Digital dating has seen phenomenal growth. Tinder alone matches 26 million users every day. Some dating sites use advanced digital techniques to identify compatibility, while others specialize, for example Jewish singles, feminists, or Donald Trump supporters – take your pick.
The event is hosted by Ryan Simpson, an energetic reporter and TV media presenter and our amazing panel of experts will provide fascinating insights into the culture, technology and business behind online dating. The expert panel will take questions and reflect on the future trends. Join the discussion or just come to listen to what promises to be a very lively event.
This event is also streamed live online
If tickets run out or you can't make it to our fabulous venue at the Spoke Club then don't panic, simply choose the livestream ticket option. The event will be streamed live online and everybody registering for the event will receive an email with the livestream link.
Host for the evening
Ryan Simpson, independent reporter and TV media presenter.
The panellists
Shannon Tebb,

Boutique Matchmaker and Dating Expert in Toronto and founder of Shanny in the City

Tom Barker, President and Chief Technology Officer – Digital Transformation & Innovation
Dimitris Ginosatis: PhD Media Philosophy & Aesthetics , Professor Athens School of Fine Arts Digital Arts Program
Supporting Gilda's Club Toronto
Pat Brown, CEO of Gilda's Club Toronto, will introduce the cancer support charity with a brief members' video
Blink & you'll miss it!
#blinkseries
The barnstorming Blink Series of talks brings together cutting edge, creative thought-leaders to discuss today's ultrahot trending subjects. The fiercely relevant and engaging content is not to be missed. An intro talk sets the context for a mediated panel discussion, with questions and comments encouraged from an energetic audience. The talks are open to everybody and take place at the elegant downtown Spoke Club where there is a licenced bar.
Free event - tickets online only, not at the door. Seating is limited so book early. If you register we will keep you informed of our events - you can opt out at any time.
The series is a collaboration between The Spoke Club and Sixtrends Inc. and voluntary donations on the night are in support of Gilda's Club Greater Toronto cancer support, the nominated charity of Six Trends Inc.
Biographies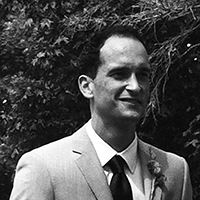 Ryan Simpson: An experienced and insightful independent reporter and TV media presenter, Ryan is an honours graduate of the College of Sports Media, Canada's #1 Sports broadcasting school. Reporter for Global TV for the RBC Canadian Open. Ryan is noted for his energetic one-on-one interviews such as with the world #1 golfer Dustin Johnson. Ryan has recorded over 18 "Reporting Live" comedy reports in 3 different countries and 18 cities. He has also produced the Schools annual 1hr Masters show. Ryan met his wonderful girlfriend and blogger Sara In the City on the Bumble App.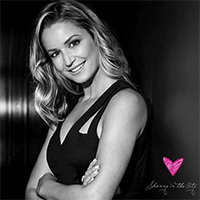 Shannon Tebb: A Boutique Matchmaker and Dating Expert in Toronto and founder of Shanny in the City. She has worked in the industry since 2010, and has a passion for helping singles find quality matches that lead to healthy relationships. Shanny has worked with many divorcee's and Singles, helping them get back into dating world and open up their hearts to love by ensuring her clients are 100% Date Ready. She provides Dating Consulting sessions, Life Skills Coaching and even goes on mock dates with her clients to test out their skills. Shanny has hosted many engaging social events in the city, and can also be hired as your personal "Wingwoman" to help break the ice when meeting singles organically. She has been a featured expert in the Globe & Mail, Breakfast Television, Global News, ET Canada,Toronto Star, Huffington Post, VICE, Oh So Cosmo, The Divorce Angels, KISS 92.5, CBC radio, and was also the Spokesperson for Zoosk.com. See Shannon's Dating Services. @ShannyintheCity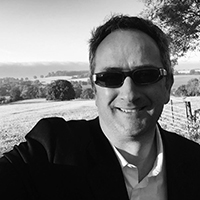 Tom Barker: Digital expert, entrepreneur and innovator. Tom has worked extensively with supercomputers, complex computer algorithms, and chatbots. He has even created a digital fortune teller. President of Six Trends, he was Founding Chair of the Digital futures Initiative at OCAD University. His projects include the world's first Bluetooth headset, the London Eye ferris wheel capsules, and collaborations with the late architect Zaha Hadid. His projects have won awards from the British Academy of Film and Television Arts (BAFTA), and Saatchi and Saatchi media awards. Tom has published widely and made many media appearances including CNN, Channel4, ABC TV and radio. Follow him on twitter: @sixtrends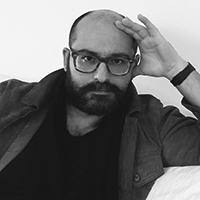 Dimitris Ginosatis:
Dimitris Ginosatis: With a PhD in media philosophy & aesthetics, Dimitris' focus is on the role of media and cultural technologies in shaping aesthetic/sensory perception. His research is at the intersection of phiosophy, media & cultural studies, communication theory, 2nd order cybernetics and bioepistemological constructivism – oriented towards a form of pluridisciplinary ontoaesthetics. Dimitris is an appointed professor at the "Digital Arts" postgraduate studies program of the Athens School of Fine Arts.