Optimising Work-Life

Monday, July 8, 2013 from 12:00 PM to 5:30 PM (PDT)
Event Details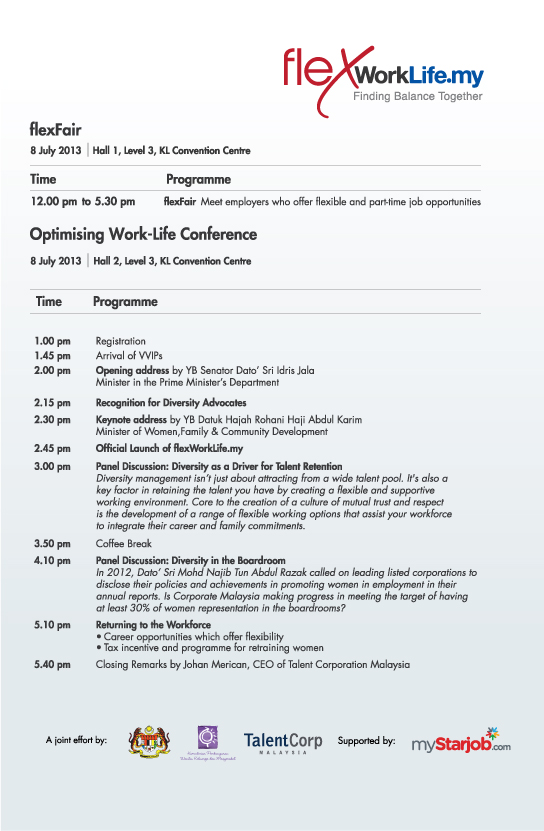 SPEAKERS PROFILE
Time

Programme

2.45 p.m.

Panel Discussion : Diversity as a Driver for Talent Retention

Diversity management isn't just about attracting from a wide talent pool. It's also a key factor in retaining the talent you have by creating a flexible and supportive working environment. Core to the creation of a culture of mutual trust and respect is the development of a range of flexible working options that assist your workforce to integrate their career and family commitments.
Moderator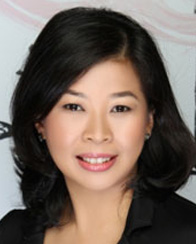 Jenny Ooi
Senior HR Director of Agilent Technologies for Malaysia, Thailand and Vietnam, Agilent Technologies 
Jenny is the Senior HR Director of Agilent Technologies for Malaysia, Thailand and Vietnam. She's also the Senior Business HR Director supporting Agilent's largest Division with business teams in the US, Germany, Japan, Singapore and Malaysia.

A graduate of the Royal Chartered Institute of Management Accountants (U.K), Jenny brings with her, 20 years of diverse working experience in the field of Finance, Supply Chain, Business Development and HR.
In the last 12 months, Agilent has won all the top HR awards in Malaysia for Employer of Choice, Best Learning organization, Best Employer for Women accorded by by MIHRM, HRDF, Women In Leadership Asia, AON Hewitt and HR Magazine. On a personal note Jenny was recognized as the HR Leader of the Year by MIHRM and HR Magazine.

Jenny leads her dynamic team in building organizational capabilities that delivers on business strategies - making Agilent a Premier Test and Measurement company.  It is in the Human Resource field that she finds true career satisfaction.
PANELLIST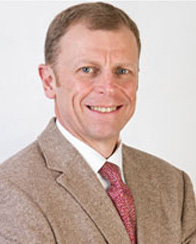 Stuart Dean, CEO ASEAN, GE Global Growth & Operations
Stu graduated magna cum laude from Duke University in 1975 with a BA in Economics and Political Science and as a member of Phi Beta Kappa. Following a two-year assignment with the US Government, he obtained an MBA from Harvard in 1979. He then joined GE as a Sales Representative for Major Appliance and TV Products. Following a series of sales management and marketing roles, he became Product General Manager – Laundry / Dishwasher in 1985. In 1988-90, he was General Manager – Services Marketing and then General Manager – Service Operations.
In August 1991, he was named Business Development Manager, GE International, based in Singapore with responsibilities for Southeast Asia and Australia. In 1993, he became President, GE Capital, Southeast Asia. In February 1995, he became President, GE Indonesia, located in Jakarta. Stu currently has responsibility for all of ASEAN and resides in Kuala Lumpur,
Stu serves on the boards of the Malaysia Investment Development Authority (MIDA) and the Malaysian American Chamber of Commerce. He also serves as chairman of the Vietnam-US committee of the US-ASEAN Business Council and is a board member of the US-Indonesia Society and the Global GE Volunteer Foundation.
Last, but certainly not least, he is an active GE Community volunteer and was recognized by Habitat for Humanity for having led house-building projects in Aceh following the tsunami. He received GE's 2011 Corinne Johnson Leadership Award in recognition of his volunteer efforts. Stu also serves on the Asia Pacific Advisory Board for Junior Achievement.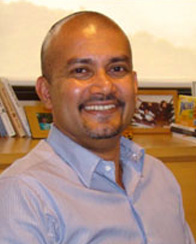 Darrel Lourdes, HR Manager Malaysia, Shell
Darrel Lourdes is currently the HR Director for Shell Malaysia Group of Companies and the HR Manager for Shell's Upstream Business in Malaysia. He spends his time between Shell Malaysia's corporate headquarters in Kuala Lumpur and in the Upstream office at Miri, Sarawak. In his role, Darrel is responsible for the end-to-end HR management of Shell Malaysia's staff including operational and strategic work. He leads a team of 80 people.  By virtue of his position as HR Director, Darrel also sits as a member of the senior management team of Shell Malaysia
A native of Penang, Darrel graduated from the University of Science Malaysia in 1992. Upon graduation he worked in Hong Kong with an NGO focused on education of Human Rights. He joined Intel in 1995 where he went on to hold several local and regional positions until 2007. His last role with Intel was as HR Director for the company's Kulim operations.
Darrel joined Shell in 2007 to assume the position of Global Talent Manager for Royal Dutch Shell Plc, based in the Netherlands until late 2011.
Passionate about talent development and the continued success of Shell Malaysia, Darrel is an advocate of promoting a diverse and inclusive workspace. He also work closely with Talent Corp Malaysia in the journey of bringing back Malaysia talent from overseas.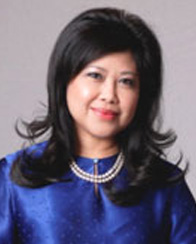 Nora Abd Manaf, Senior Executive VP, Head, Group Human Capital Maybank Group
Nora Abd Manaf, is the Senior Executive Vice President and Head of Group Human Capital, Maybank and a member of its Group EXCO. Nora is also Chairman of the MCBA (Malayan Commercial Banks' Association), Chairman of the Human Resource Management and Development Group (HRMDG), Council Member of the Malaysian Employers Federation (MEF), as well as a member of the country's National Labour Advisory Council (NLAC). Recently, Nora was nominated into the Global HR50.
She qualified as a Chartered Accountant, possesses a post-grad certification in Human Resource Development from Cornell University, is a Gallup Strengths Level II Coach and a Certified Trainer.  
Nora's work has taken her to multiple geographies including Hong Kong, Indonesia, Malaysia and the UK, as well as multiple Industries covering Banking & Finance, Telecommunications, Academia and Semiconductor. She speaks in conferences in Malaysia, UK, Japan, India, Singapore, Indonesia, China and Hong Kong.
4.00 p.m.

Panel Discussion : Diversity in the Boardroom

In 2012, Dato' Sri Mohd Najib Tun Abdul Razak called on leading listed corporations to disclose their policies and achievements in promoting women in employment in their annual reports. Is Corporate Malaysia making progress in meeting the target of having at least 30% of women representation in the boardrooms?
MODERATOR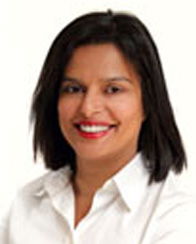 Jennifer Lopez
Country Head, ACCA Malaysia
Jennifer Lopez, as the country head of ACCA (the Association of Chartered Certified Accountants) Malaysia, is responsible for the development and execution of ACCA's business strategy in Malaysia to achieve agreed strategic outcomes and key performance indicators, as well as responsible for the governance of ACCA's operations in Malaysia
In her nine years with ACCA Malaysia, Jennifer has held various positions in the area of employer and members' engagement, professional development, policy and technical development where her experience included the development and implementation of a broad range of value service propositions for ACCA's stakeholders.
In her role, Jennifer currently represents ACCA on various industrial advisory panels including the Sunway Professional Accountancy Industry Panel, KDU University College Business School Board of Advisors, Taylor's University Business School Industry Advisory Panel and INTI University Business Industry Advisory Board. In 2012, she was awarded the Honorary Membership to the Golden Key International Honour Society for her contributions to education.
Prior to joining ACCA, Jennifer was with PwC Malaysia and her experiences with PwC include audit and business advisory assignments involving a wide range of Malaysian and multinational clients. In her last two years with PwC, she was attached to the technical division where her primary responsibility was from advisory on client technical issues to the audit and assurance practice of the firm. Jennifer is an accounting graduate of National University of Malaysia and a Chartered Accountant of the Malaysian Institute of Accountants.
PANELLIST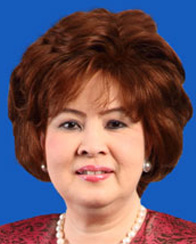 Datin Teh Ija Mohd Jalil, Executive Director, Securities Commission
Datin Teh Ija Jalil, Executive Director of Corporate Resources at the Securities Commission Malaysia is gratified that human capital management at the Commission has received the kind of attention and focus it deserves. "This comes from the highest levels at the SC, including the board. All of us are deeply aware that the SC's growth and success comes from its people, and as we enter our 20th year as an institution, our employees are indeed the vital asset we will be depending on as we implement our strategic priorities going forward".
Though not a trained HR professional, Teh Ija understood from the outset that the starting point of organizational success is implementing creative human capital solutions to respond to changing employee demographics and increasing competition for talent. She makes the point that having the right people strategies is a business imperative in the face regulatory and other competitive challenges.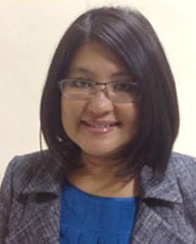 Tengku Nurul Azian Tengku Shahriman, Director of Education and SRI - Human Capital Development, Performance Management And Delivery Unit (PEMANDU)
Tengku Azian joined the Performance Management and Delivery Unit, Prime Minister's Department (PEMANDU) in February 2010, and she currently is the Director of Education and Strategic Reform Initiatives (SRI) - Human Capital Development. PEMANDU is tasked to oversee the implementation and assess progress of the Economic Transformation Programme and the Government Transformation Programme.
Before joining PEMANDU, she was involved in Investment Banking for 18 years, the last position as Head of Corporate Finance in RHB Investment Bank Berhad. Tengku Azian graduated as a lawyer from the School of Oriental and African Studies, London University and was admitted as Barrister-at-Law of the Honourable Society of Inner Temple. 
For more information, please contact the flexWorkLife.my team:
Rikhman at 03-7839 7120/019-274 9294
Chancey at 03-7839 7121/ 019-360 3743
Email: flexworklife@talentcorp.com.my
See you there ! 
Yours sincerely 
The flexWorkLife.my Team
When & Where

Hall 1, Level 3, KL Convention Centre

Kuala Lumpur, Federal Territory of Kuala Lumpur 56000
Malaysia

Monday, July 8, 2013 from 12:00 PM to 5:30 PM (PDT)
Add to my calendar
Organizer
Ministry of Women, Family and Community Development (MoWFCD) and Talent Corporation Malaysia