Description
In this session, you will be taught how to scale a digital store affordably by harnessing the power of a global workforce. Easily utilising a multi-channel approach by working alongside Amazon and eBay whilst building up the authority of your own e-commerce store. We will explore the best CMS options for online sales and how to automate tasks which can be time consuming and repetitive. Running a successful digital business whether you're a coffee shop or a clothes store is possible whilst maintaining focus on your physical presence.
This workshop is part of a series hosted by Retail Marketing Ready, a fully funded support programme designed to increase revenues for local retailers by assisting them with their B2C marketing strategies and devising robust marketing plans. The programme of support is provided through 1:1's, workshops and masterclasses.
Agenda:
18:00 - Arrive at PillBox
18:00 - 18:10 - Introduction to Retail Marketing Ready
18:10 - 19:45 - Optimise your retail store to compete against the giants
19:45 - 20:00 - Q & A
Speaker Profile - Luke Sartan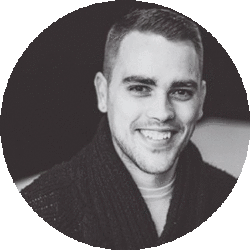 Luke Sartain has consulted multi-national retailers on search engine optimisation including Pukka Teas and Vodafone Business. Luke runs an SEO company which has grown 14000% in three years which now has offices in multiple locations in the UK and customers around the world. Some notable retail success stories include Beau Belle Brushes which turnover 1 million a year online and Beckys Dresses which turnover in excess of 1.5 million each year, both ranking highly on Google and Amazon ahead of brands including Asda, ASOS and Tescos.