OPSWAT Cyber Security Seminar- Washington DC Metro Area 2016

Tuesday, February 9, 2016 at 12:00 PM (EST)
Event Details
OPSWAT, along with our Washington DC partners, InQuest and Punch Cyber, will be hosting a half-day seminar to cover several threat detection and research technologies.
---
Registration: 12:00 PM - 1:00 PM
The day will begin with registration and light refreshments.
Session 1: 1:00 PM - 2:30 PM
The first session will feature OPSWAT presentations focused on the following technologies:
1:00 - 1:30 Benny Czarny: Preventing Known and Unknown Threats

 

This session will feature an overview of cyber security technologies and their respective abilities to detect both known and unknown threats, supported by both OPSWAT and credited industry research data. In addition, we will be taking a look at the advantages and disadvantages of these technologies with some real-world examples, giving viewers an exclusive look at the effectiveness of various threat prevention solutions. 
1:30 - 2:00 Tony Berning: Using Data Sanitization to prevent targeted attacks  

Document-based malware exploits are becoming increasingly popular. Learn how data sanitization addresses this type of threat by altering the structure of the file, removing embedded objects or by converting the file into a different format.
2:00 PM - 2:30 Tony Berning: Introduction to the Threat Map and Market Share Report

Have you ever wondered where each threat originates? See where some of the most

common

threats uploaded to Metascan Online are located across the world, along with how wide-spread they have recently become.
Break: 2:30 PM - 3:00 PM

Coffee break with light snacks.
Session 2: 3:00 PM - 5:00 PM
The second session will feature OPSWAT's Metascan run down and discussions with industry professionals:
3:00 - 3:30 Curtis Cade: an overview of Metascan
3:30 - 2:45 Tom Mullen: Interoperability "We're Better Together"
3:45 - 4:30: Pedram Amini: InQuest

 Learn about an on-premise network-based security solution that 

inspects application content over the most commonly used network protocols and performs Deep File Inspection (DFI) capable of detecting malware as it passes through your traditional security defenses.
4:30 - 5:00 Adam Trask: Punch Cyber 

Punch is a boutique cyber-consulting firm that provides advanced analytics and strategic support to government and commercial clients. Learn how to improve an organization's awareness of and ability to manage a growing cyber threat environment. Punch Cyber's focus is on bolstering cyber preparedness by improving an organization's analysts and the tools at their disposal.
Happy Hour: 5:00 PM - 6:30 PM
The day will conclude with OPSWAT Demonstrations, happy hour, hors d'oeuvres and networking. 
This event is a great opportunity to learn about our industry leading security solutions and to network with OPSWAT, our technology partners, and industry peers.
---
OPSWAT Cyber Security Seminar-
Washington DC Metro Area 2016
OPSWAT Attendees Include: 
Benny Czarny

Founder & CEO

Tom Mullen

Senior VP of Business Development




Curtis Cade 

Federal Sales Manager 




 Tony Berning

Senior Product Manager

 

 
 
Partner Attendees Include:
Pedram Amini 

Chief Technology
Officer


InQuest


Adam Trask

Senior Cyber Security Engineer

PUNCH Cyber Analytics Group

 
*Please note that the content and schedule are subject to change.
The Westin Crystal City: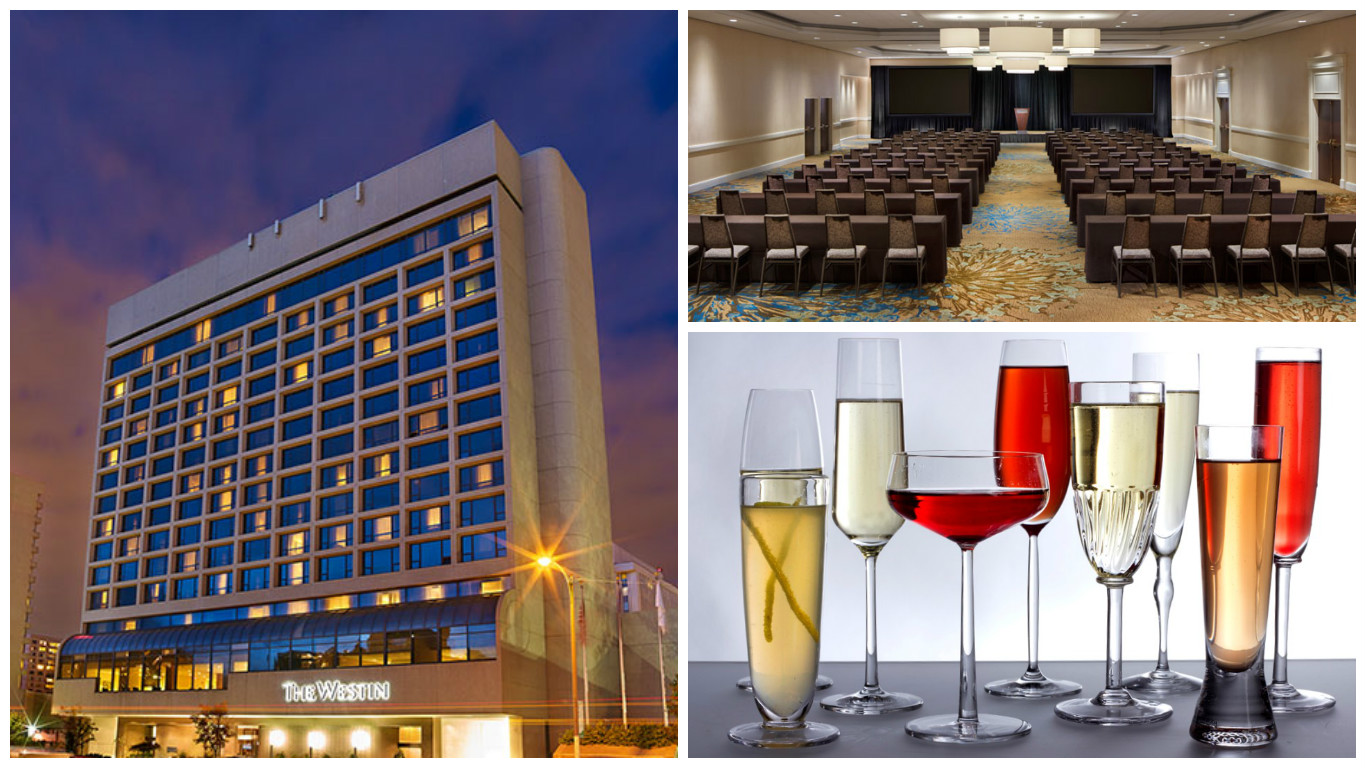 FAQ
Who can I contact with questions about this event?
Please email securityseminar2016@opswat.com.
Is this event open to anyone?
This event is free to attend, but please note that refunds will be issued if you are not our intended audience.  If a refund email is not sent to you, you are confirmed to attend. We also highly recommend an RSVP as spots are filling up quickly.
How do I get to the venue?

Please use this Google Maps link for directions to The Westin Crystal City: http://bit.ly/1GVLa6C
Is there parking at the venue?

Yes, there will be validated parking available at The Westin. 
Have questions about OPSWAT Cyber Security Seminar- Washington DC Metro Area 2016?
Contact OPSWAT
When & Where

The Westin Crystal City
1800 Jefferson Davis Hwy
Arlington, VA 22202


Tuesday, February 9, 2016 at 12:00 PM (EST)
Add to my calendar