OPStoberfest 2019 - Innovating the Future of Enterprise IT Operations
OPStoberfest 2019 - Innovating the Future of Enterprise IT Operations
About this Event
OPStoberfest is a free community gathering of the enterprise IT industry; collaborating and sharing ideas on the future of how to innovate and automate the operations, support, and resiliency of enterprise technologies.
This year Cargill and Target are partnering together to put on this event. The conference is offered to the first 500 people who register and will be held on Oct 25th from 8:30a.m - 5:00p.m.
Please visit our website for more information at www.opstoberfest.com or below for agenda and speakers.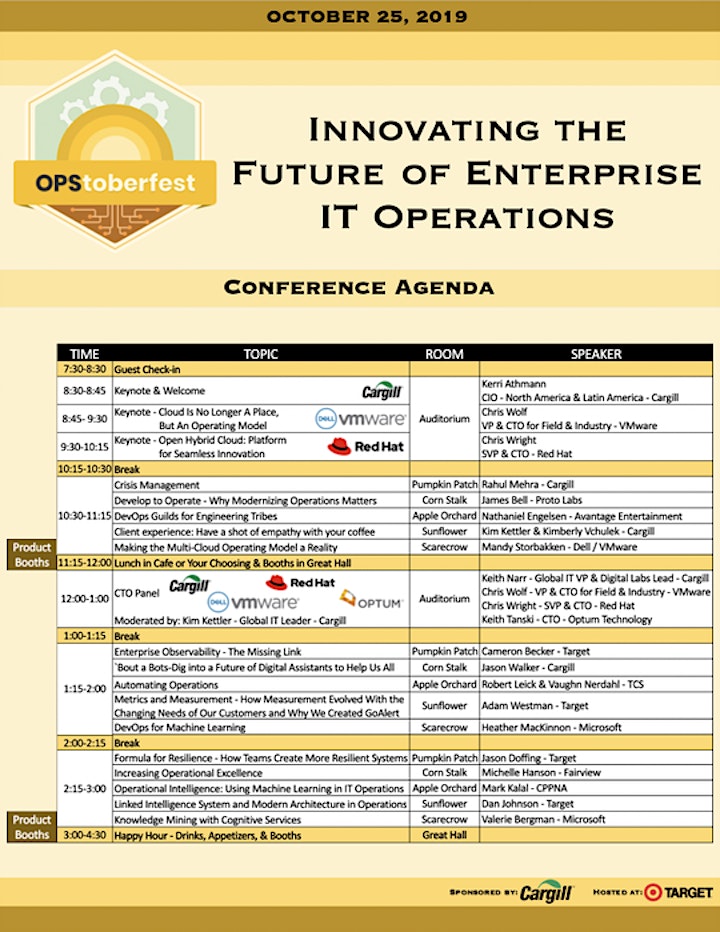 Conference will be located at the Target Northern Campus in Brooklyn Park, Mn. (same location as last year).