Description



Exploring Innovative and Sustainable Solutions for Low-Wealth Communities
Wednesday, 9/13 through Friday, 9/15


The annual Opportunity SC Conference is the largest community development convention and forum in South Carolina. The Conference introduces attendees to innovative and sustainable solutions for low-wealth communities in our state. Over the past 17 years, the Opportunity SC Conference has welcomed more than 5,000 attendees, representing almost every county in the state.
Agenda at a Glance:
Wednesday, September 13 - Capital & Finance
(Click for more details)
12:00 - 1:30 Keynote Lunch: Federal Reserve Bank of Richmond Speaker
(invited: Lael Brainard, Federal Reserve Board of Governors)
2:00 - 3:30 Panel Discussions
- Banks and CDFIs: Financing Community Development through Partnership
- Tax Credits: An Effective Tool for Leveraging Private Capital
3:45 - 5:00 Concurrent Workshops on Capital & Finance
- Attracting Capital and Measuring Success - Underwriting CDFIs - Board Engagement for Successful Fundraising
5:30 - 6:30 SCACED Member and Sponsor Reception
Thursday, September 14 - Asset Building & Wealth Creation
(Click for more details)
9:00 - 11:45 am Breakout Session I & II
- CRA for Community Based Organizations - Investing in Rural Communities - Asset Development and Healthcare Costs
12:00 - 1:30 Keynote Lunch:
Andrea Levere, President & CEO, Prosperity Now (formerly the Corporation for Enterprise Development)
Legislators of the Year Awards Presentation
1:45 - 4:45 Breakout Sessions III & IV
- Alternatives to Payday Lending - Small Business Ownership - Workforce Development Programming
6:00 - 8:00 Reception on Beach Lawn
Friday, September 15 - Housing & Community Development
(click for more details)
9:00 - 12:00 Breakout Session V & VI
-
Using Data to Show the Pathway out of Poverty - Community Development Funders Panel - Housing Industry Transition
12:00 - 1:30 Closing Luncheon:
Paul Weech, President & CEO, NeighborWorks America
Mother Emanuel and Ike Williams Award Presentation
*Subject to change
---

Keynote Speakers:
Andrea Levere, President Prosperity Now (formerly CFED, the Corporation for Enterprise Development)


Paul Weech, President & CEO of NeighborWorks America
---

Conference Details:
• Leads attendees into a deep exploration of the work of community economic development
• Establishes best practices and standardizes policies in the community development sector
• Celebrates the accomplishments and achievements of members, partners and community development organizations around the state
• Provides networking and collaboration opportunities for Conference attendees
• Provides opportunities for personal and professional growth within our community
• Supports attendees as they discover their passions, and challenges their ways of thinking about the work of community development
• Allows attendees to learn where, when and how they can help South Carolina reach its full potential
• Amplifies the voice of our attendees and lets them know that their voice matters

---

Hotel Info:
Address:
Hilton Myrtle Beach Resort
10000 Beach Club Drive
Myrtle Beach, SC
Book Online:

Group Code: SCA
Check-in: September 13, 2017
Check-out: September 17, 2017
Book by Phone:

Dial 1-800-876-0010
Select the Hilton Option
Provide the Reservationist with the group code SCA
Rate: $139 + $10 per night Resort Fee + 11% Tax Per Single Occupancy Room. The Room Rate will increase by $12.00 per additional person, per room. Included in the room rate:
Daily Breakfast Buffet in Café Amalfi
Daily Self Parking
Basic Guestroom WIFI
Local and Toll Free Calls



---
Thank you to our Opportunity SC: 2017 Sponsors
Platinum Sponsors






Silver Sponsors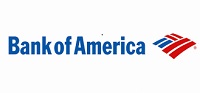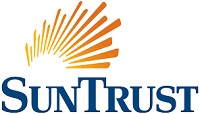 Bronze Sponsors
---
Thank you for registering for

Opportunity SC 2017!