Description
Join us for an engaging discussion on the UMBC campus with healthcare leaders, innovators, and students on Thursday, October 25 from 5-7:30 PM. You will learn about trends and opportunities in health information technology from leaders in different segments of this growing and dynamic industry. We will discuss how technology innovation is driving change, what skill sets will be in high demand, and how education can provide some of the support needed.
Maryland can be a hub of Health IT education, innovation and company growth. Leave this event with a better understanding of where healthcare technology is and what the future may be, plus, learn to how our local higher education institutions are providing support to organizationsthrough education, skills training and research.
Participants will learn hear about:
Current and future healthcare technology game changers.

Skill sets needed now and in the future.

Training and certifications for students and those in the workforce.

Ways to leverage technological advancements in other fields, such as cybersecurity solutions and services emanating from the defense industry, in healthcare
The agenda for the evening is below:

5:00-5:30 PM Check-in/Registration/Networking/Refreshments
5:30-5:40 PM Welcome
5:40-6:40 PM Panel/Q&A
6:40-6:55 PM Company Spotlight Presentation/Q&A
6:55-7:00 PM Wrap-Up
7:00-7:30 PM Networking/Refreshments
Directions to the building and room on campus will be provided prior to the event.
Meet Our Moderators:
Arti Varanasi and Rob Zimmerman
Meet Our Panelists:
Cindi Mitchell, Blue Flaire
Cindi Mitchell has been "hands-on" working in Talent Acquisition, Human Resources and Employer Branding within the Government Contracting industry since 2001. Most recently, Cindi co-founded Blue Flaire, LLC in 2016 to provide their IT and Engineering clients with Recruitment, Recruitment Process Outsourcing (RPO), Staffing, Talent Acquisition Planning and Employer Branding Services. "Everyone loves a winning team; and we help companies find their winners and cultivate them." Cindi and her Blue Flaire team enjoys "the hunt" in the "hard to find" candidates. From the early days of her career while studying Business Administration at the University of Maryland, Cindi knew she wanted to work in Talent Management and Acquisition. When not working, Cindi is actively involved in volunteering with the Howard Tech Council, Howard County HR Society and other community organizations in the Baltimore-Washington, DC area. Cindi is a proud Army brat that has spent many years traveling to discover new people, cultures and places. Cindi loves her family and friends and creating fun memories with them.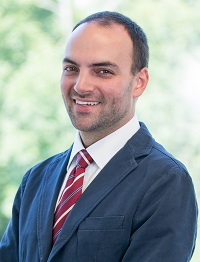 Craig Behm, CRISP
Craig Behm is the Maryland Program Director for CRISP, a regional health information exchange (HIE). In that role, Mr. Behm leads all statewide HIE activities, including customer engagement, product implementation, and reporting services. He works directly with state agencies to support Maryland's Total Cost of Care Model and population health programs. Mr. Behm is an instructor at the University of Maryland Baltimore County Master's program in Health Information Technology, where he teaches quality and process improvement. Prior to his current position, Mr. Behm was a Director for Audacious Inquiry, a health information software, strategy, and services company. He also led the start-up and operations of three physician-led, Advance Payment Medicare Shared Savings Program Accountable Care Organizations as the Executive Director of MedChi Network Services, a subsidiary of the Maryland state medical society. He has a Master of Business Administration from Loyola University.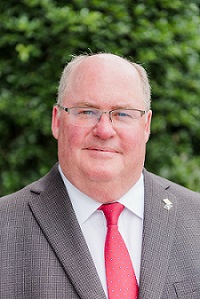 Kevin Brady, NIST
Mr. Brady has extensive experience in Health Informatics, specifically the design and testing of Electronic Health Records. Mr. Brady managed the Systems Interoperability Group of the Information Technology Laboratory at the National Institute of Standards and Technology (NIST). His group was responsible for development and testing of healthcare standards. They developed conformance test tools for Cross-Document Architecture Sharing (XDS), Medical Devices, prescribing, Public Health reporting for Immunization, Cancer and Lab Results Reporting, Patient Identification/Patient Query, Laboratory Results/Orders and electronic Directory Services (eDOS). His team developed test tools and test procedures for both the Meaningful Use 2014 Edition, and Meaningful Use 2015 Edition for the Office of the National Coordinator (ONC). The group is active in healthcare standards activities in HL7, IEEE 11073, NCPDP, IHE PCD, and IHE IT Infrastructure. He has an undergraduate degree in Mathematics from the University of Delaware and a master's degree in Computer Science from the George Washington University. He has over 25 years' experience at NIST in the development of standards and conformance test tools.

Thank You To Our Sponsors: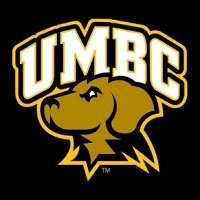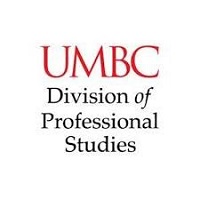 About Health Tech Innovators (HTI): The HTI Group supports professionals in the health and healthcare technology industry (collectively "health tech") by providing an ecosystem for engaging, contributing, creating, learning and collaborating within the health tech community in Central Maryland. We are a hub for engagement between Health Technology organizations, associations and councils to foster innovation and growth in our county and throughout our Maryland, by offering robust content, career and networking opportunities for our members.
About UMBC Health Information Technology Graduate Program. UMBC's in-person Master's in Health Information Technology program is designed to prepare professionals in computer science, information systems, health care, and other fields to fill a range of opportunities within the health care profession. Opportunities to work in Health Information Technology exist in: Clinical Care Informatics, Research/Clinical Trial Informatics, Management Consulting, Managed Care, Pharmaceuticals, Government and Consumer Electronics.

Registration will close on Oct. 24 at midnight. Walk Ups will be accepted.
Keyword: htc, tech, eda